For the Wolsey family it was take 2 of wacky Wednesday this week. Last week we did a accidental dry run.(oops but I'm still laughing). So this time we were more prepared with colored hair spray.
Brody was all about the wacky but Paris being a bit more self conscious of being to wacky, so she put a shirt on backwards that really you could not even tell it was on backwards. I suggested that we do pony's down the middle of her hair and a Mohawk like B but all she wanted was one pony with a little bit of purple in it. I talked her into the bang's pony.
So here is a pictures of them on wacky Wednesday.....................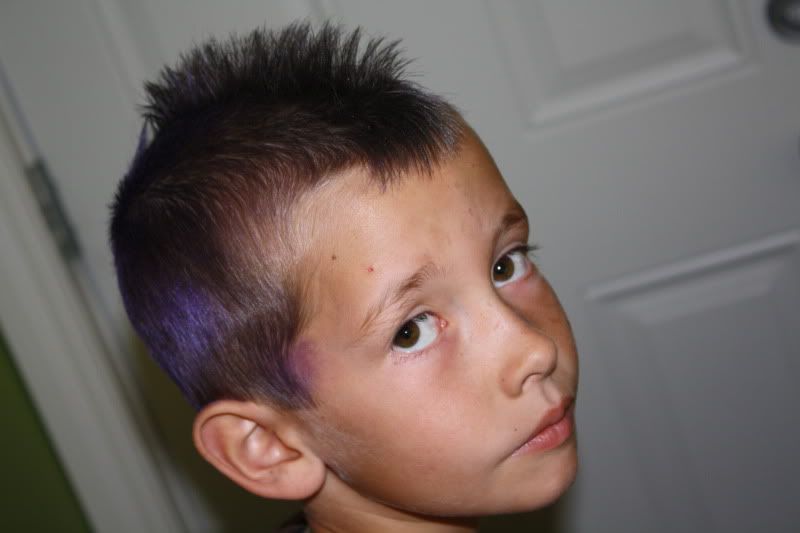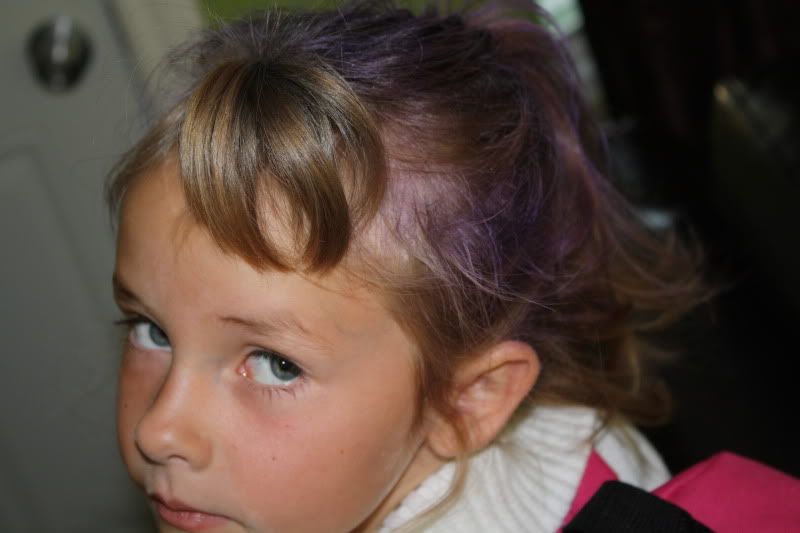 Yet my little darling will go to school with a perfectly cute hair do for picture day and end up coming home with these pictures.....................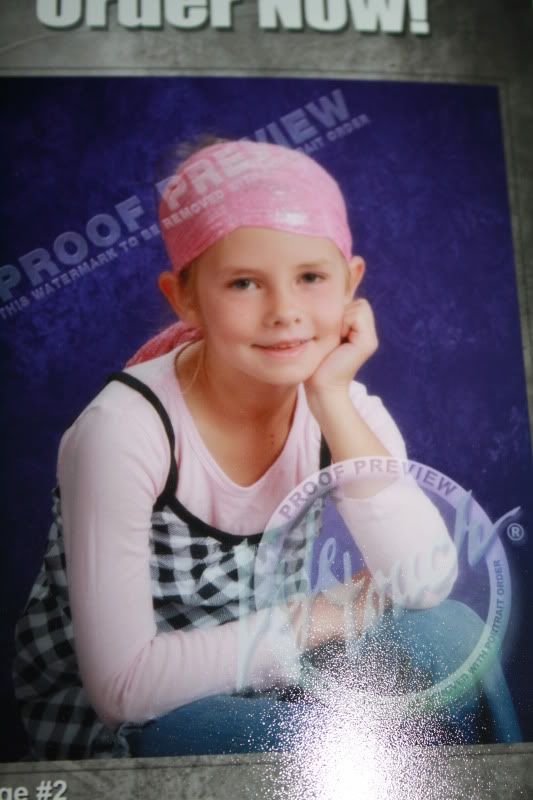 What a girl, She gave them to me, I thought i was going to die laughing. Good think i dont order school pictures, But this durag look will go down in history in her class picture.
B's was just a nice shot of him..............