Christmas is upon us once again. It's such a great time of year. I feel so prepared this year. I know that only means i'm forgetting something.
We started out the season by doing a a gingerbread house. I told the kid's we should wait till Dad got home so he could help us. But They wanted to do it right away. I have no patients for stuff like that and Blaze dropped the wall s and broke them before we even started. So i tried to ice them back together. We tried our hardest but we could not get that sucker to stay up. So if fell and i told the kids to just eat what they wanted and throw the rest away. As i was walking away i heard them mumble under there breath " we should have waited for dad" WOW had i not just told them that???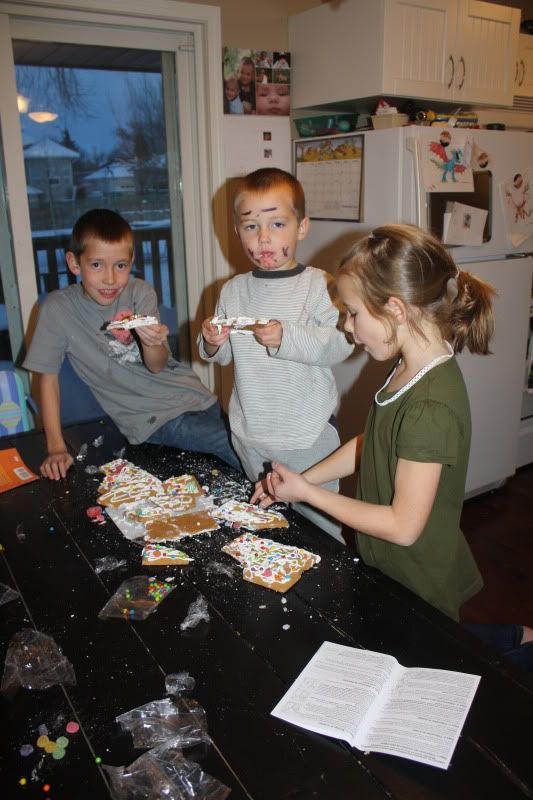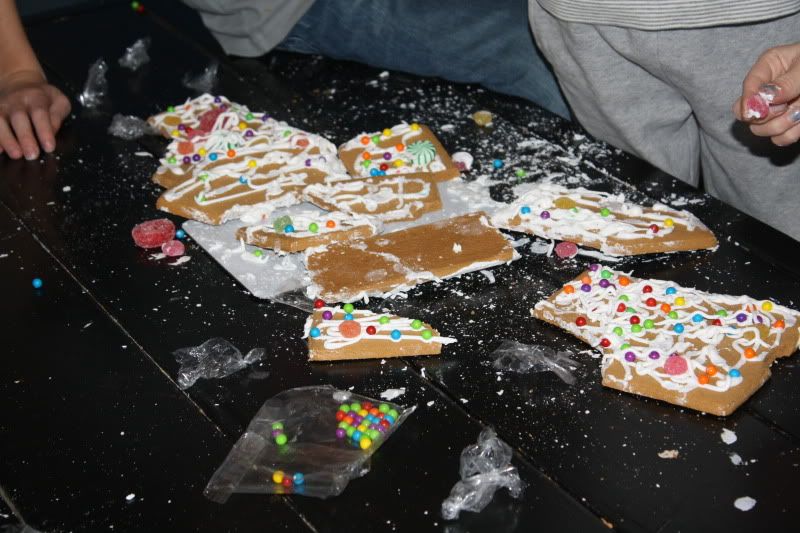 We really have not been crazy busy this Christmas. It's been nice. I'm not in the mood to be busy. Blaze and Knox on the other hand are in the mood to be busy. Yesterday they were more active then usual. I should have know when i did not hear from them for a good 15 min that something was up.
Well they had a tube of toothpaste and my jar of lip stuff in Blazes room. They had it all in there hair on there arm's leg's, Tummy's faces, On the carpet? Why you ask, well let me say i asked the same thing. Brad's first question was were did they get them from. Hmmmm The closet were they were put up high but i guess not high enough. Well knoxs hair is still greasy. I'm not sure how to cut through Really thick Lip gloss.
I only took a picture of Knox cause Blaze was getting in troble for it. I realize they were both involed but i'm pretty sure Blaze was the ring leader.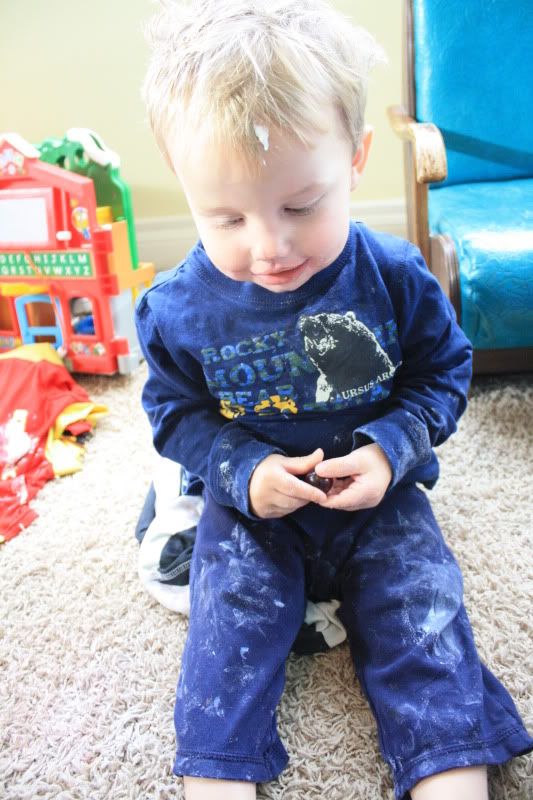 Today was a baking exchange that i was in. I got up early this morning and baked 9 dozen cookies!! Mmmmm Shortbread and they are melt in your mouth good!! Mmmm Anyway this is what i took .................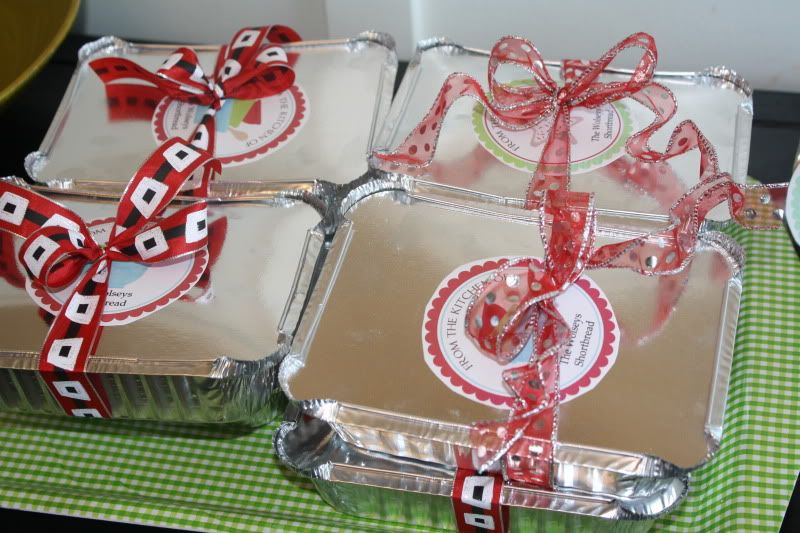 This is what i came home with! Yummy!