Today was the kid's Halloween parade and party at school. After minor mind changes in the morning on the choice of costume, They got off to school on time, makeup and all. Paris choose to be a witch this year. And B decided on a old timer hockey goalie(No helmet or neck guard).
B was the undecided this morning so we only got a quick picture on the way out the door......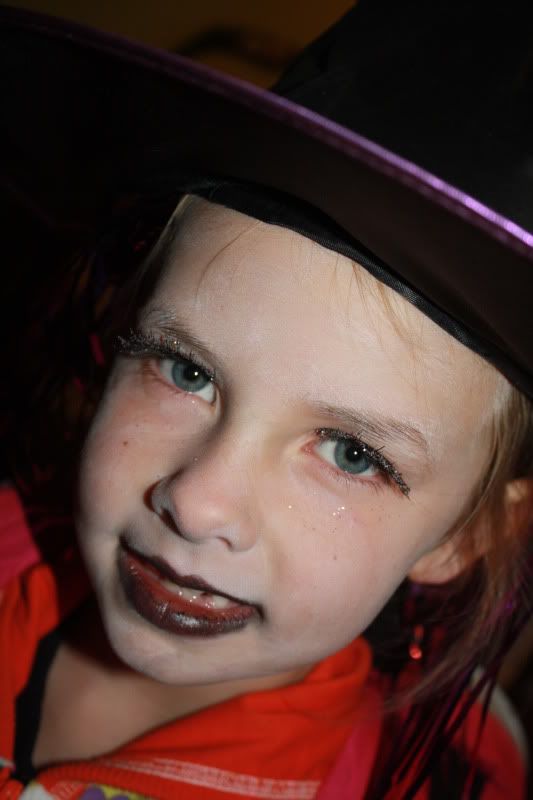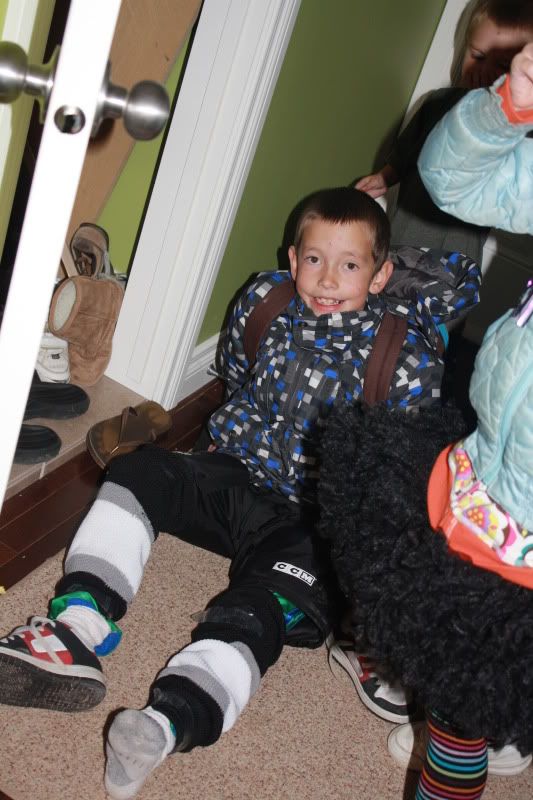 So after school Paris and I took off into lethbridge to use the OPRAH 50% off your entire purchase at Payless coupon!!! Yep it worked in Canada so we stocked up on shoe's for Brody, Blaze Me and Paris (and Em).
The Kids went to the spook ally up at the swimming pool and came home exhausted from there ultra fun day. Brody, Paris, and Blaze hit the pillow as soon as they walked in the door.
We just peeked in on Paris and oops she got to bed so fast we did not get her makeup washed off and some of it got rubbed in her eye brow's, and it gave her a uni-brow. Hehe I could not resist a picture!!