Brad's so awesome, He puts up with my crafty mess all the time, he let's me horde weird things (like Pallets). Our Neighbours were getting rid of all there pallets so Brad being the awesome person he is went over and hauled them across the gravel to our house for my crafty project. He was totally embarrassed but he new it would make me happy!!
We used some of the pallets for this project. For FREEEEEEEE
Anyway Back to the point of this post. Under Mom's stairs she has a toy box and stuff and she wanted to figure something to do cute with it. So Between Her and Lara they found an idea out in the Blog world (not sure were it is) on how to make a cute door for the play area! So Mom was working on how she was going to accomplish this and Brad stepped in and said just let me do it. So Mom happily agreed. So today was the day we were going to work on it together, but we had a change of Plans and the kids had to be picked up today so i did that while Brad made Mom's door.
I've got to say i was a bit nervous cause i kinda like things painted and done a certain way, Since mom Let us take over, i wanted to do somthing kinda rustic, and Brad's not the same way as me. Anyway I was totally excited when i came home and saw it! It is awesome! So we loaded it up and took it to mom's and put it up for her.
It turned out so cute, and Mom's totally excited to paint and decorate the inside now!!
Ok this is the before........
Then the after....notice the crazy guy in the window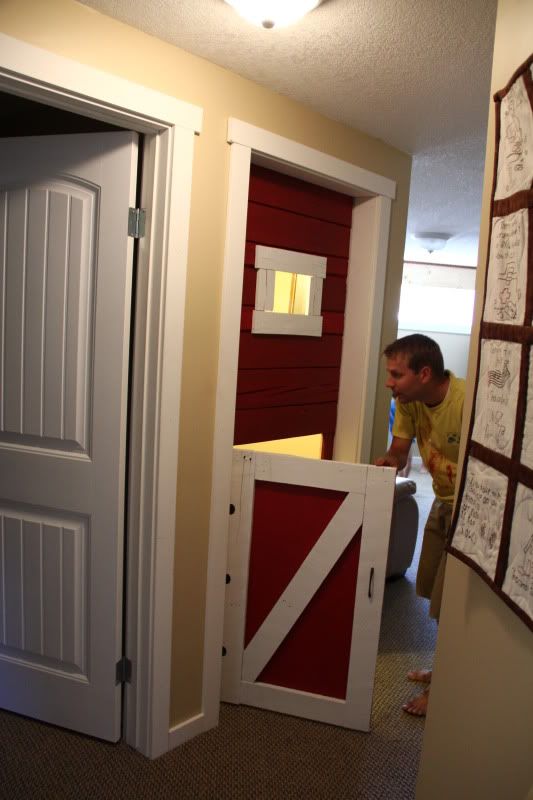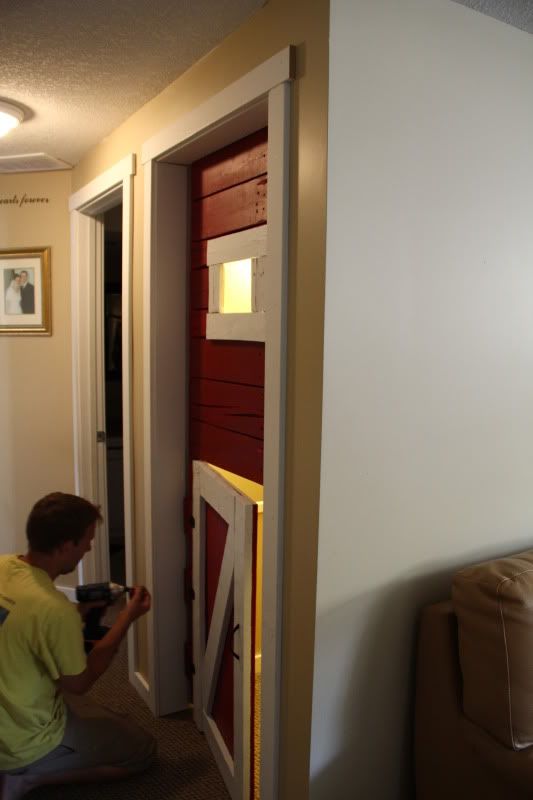 Brad did such a good job that I'm thinking that's what i want to do for under the stairs at our house now! Maybe that can be Brad's next weekend Project!