I've gone on a blog Highetis.... Well not on purpose, But I've been crazy busy his summer with all sort of fun stuff. So here is a quick catch up.....
The end of July consisted of .............. first if went and did a girls wedding photos, It was so much work and I'm still working on editing but they are turning out great and if you want to see some you can look
HERE
After that Mom, Missy and myself took off to Educations Day's in Idaho. We had so much fun there and back. We laughed tonnes and went and learned how to be extra better people and more patient with the kids (that lasted 5 min), But the biggest thing I've learned is to quit multitask (as much as i could). I'm going to take a more relaxed pace at life and de-clutter my life literally and metaphorically. So far I've been way less stressed about life, we'll see how long i can keep it up.
Meanwhile i got called to be the RS secretary. I think it will be a great job to do. And also while i was gone It was Paris Birthday. Brad did a great job, he invited the grandparents over and made a money cake, and had a hot dog roast. Paris had a super time and got Lot's of neat gifts. I was sad to miss it.
We got home Sat. from Idaho and Sunday was Paris Baptism. Brad outdid him self and with Lara's help he got everything ready for Sunday so i just had to come home and ice the cupcakes. It was awesome!
Paris had a very special day and Brody was quite emotional after Paris confirmation. It was good to see him love his sister so much, and be so happy for her.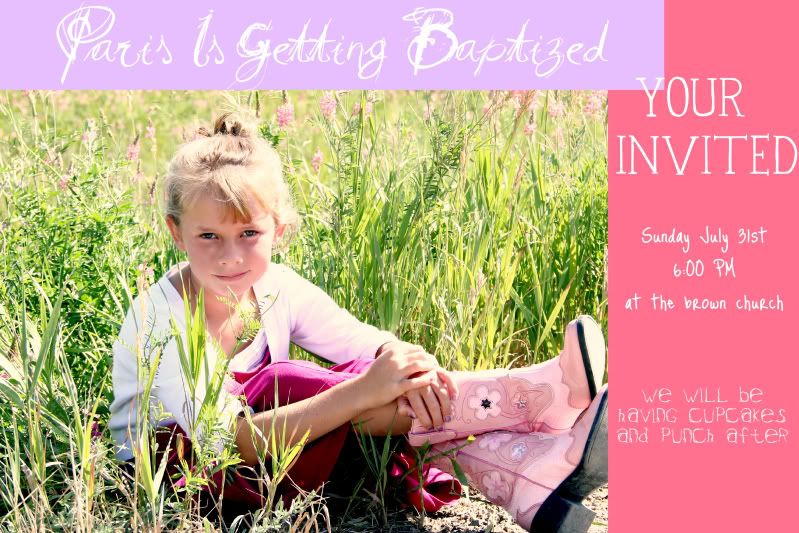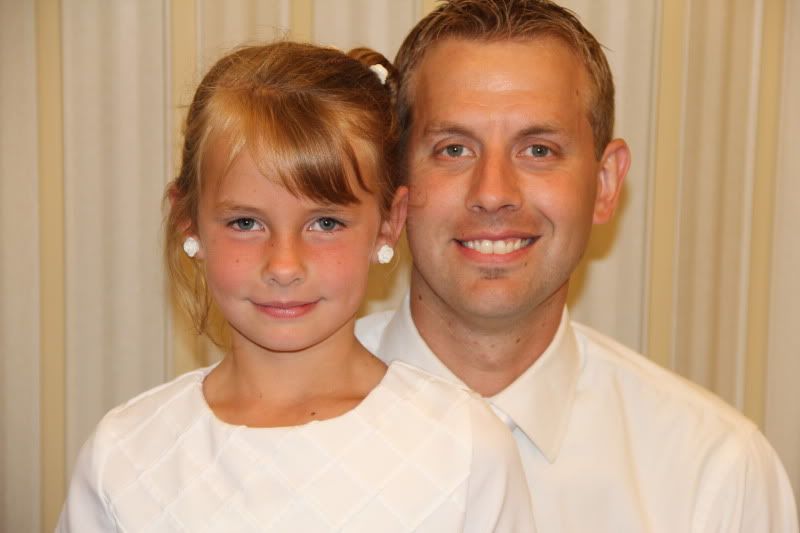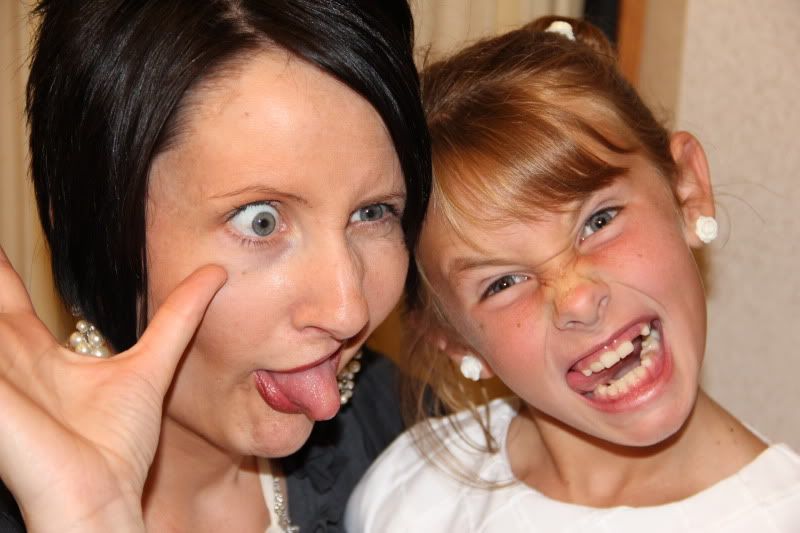 Then came Paris Friends Birthday Party. I've got to say I'm not big on kids birthday party's but i promised Paris we would do one. I only let her invite 5 friends And her two cousins that were her. Looking back now we missed a couple girls that i didn't even think about till now but I guess we'll invite them next year. Anyway Paris wanted a Baking party, so in the spirit of keeping it simple i made up little simple simple aprons and Bakers hats (they really only took me a morning to do up and maybe a hour in the afternoon to finish up. I got a jar of sprinkles that they got to take home with the apron and hat. We dipped cake ball cupcakes and colored boxes for them to take home and cupcakes and we were done. Paris had a great time and loved it all so it was well worth the work.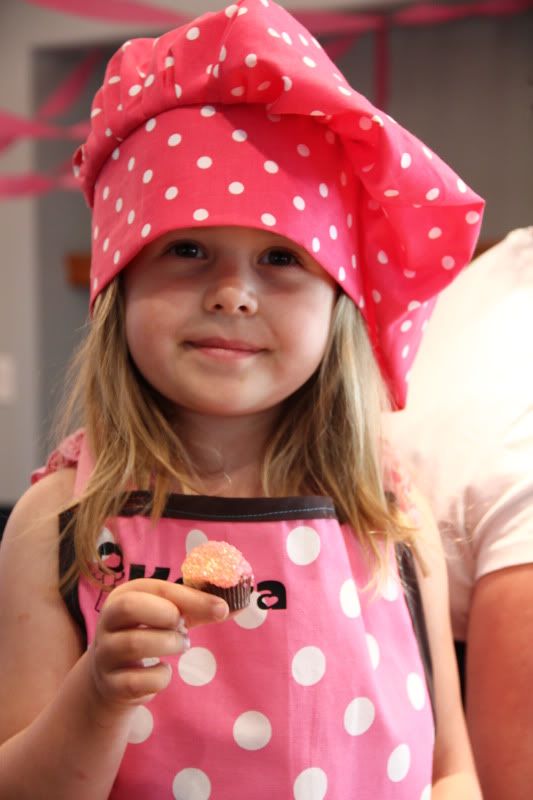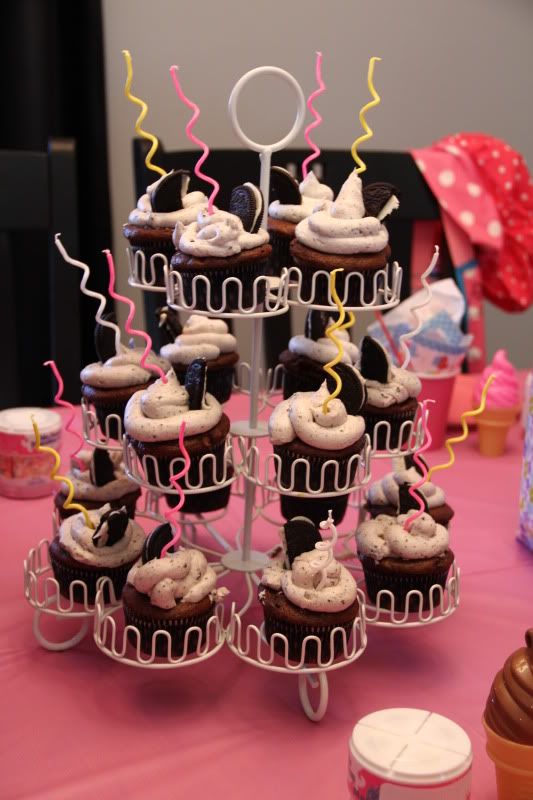 Right after Paris party we took off camping for the weekend. We went back out to enchant and got the last spot and had a great time. Blaze found a friend at the park while we were there and he came running back to our campsite to ask if he could go to his new Friends "website" We were both like what! Oh you mean Campsite.
his was Knox being mad, Because he was not able to go in the boat with the kids! Grrrr.
Finally he got a turn in the boat.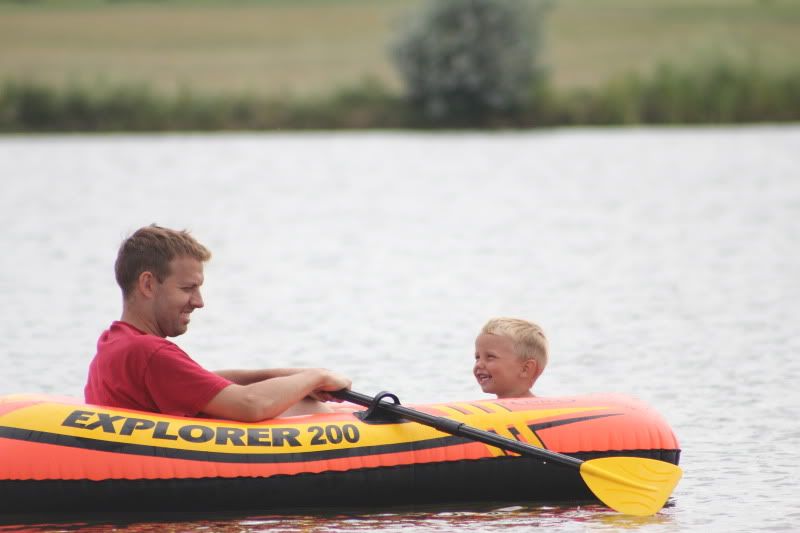 After we got back from Camping i took off to a Photography course up in Calgary with my friend Coralee. It was done by
Blue Lily
. They were awesome awesome and i learned tonnes.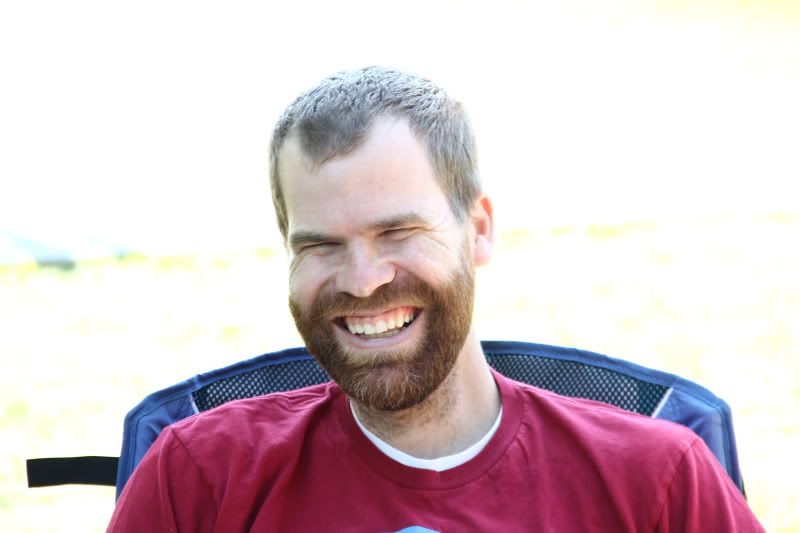 Random pictures i Know but they were the only thing around to take pictures to practice what we learned. They were awsome!
After that we took advantage of a kid free day and did a bit of shopping. I got a few cute top's that i was excited about.
So Thursday Blaze had his first "Friends" birthday party. He loved it, We planned most things to be outside in water, it was not the nicest day but we still played outside and as soon as the parents started picking up kids there was a huge downpour. We were so glad it happened after. Blaze had so much fun.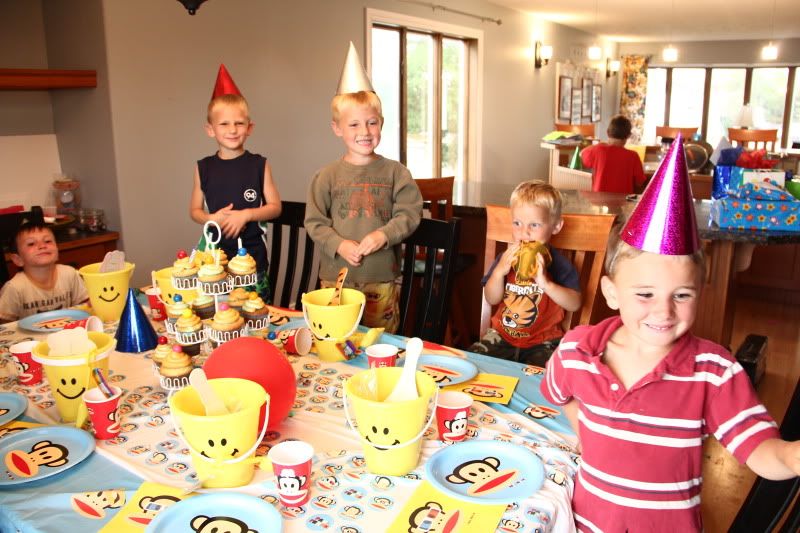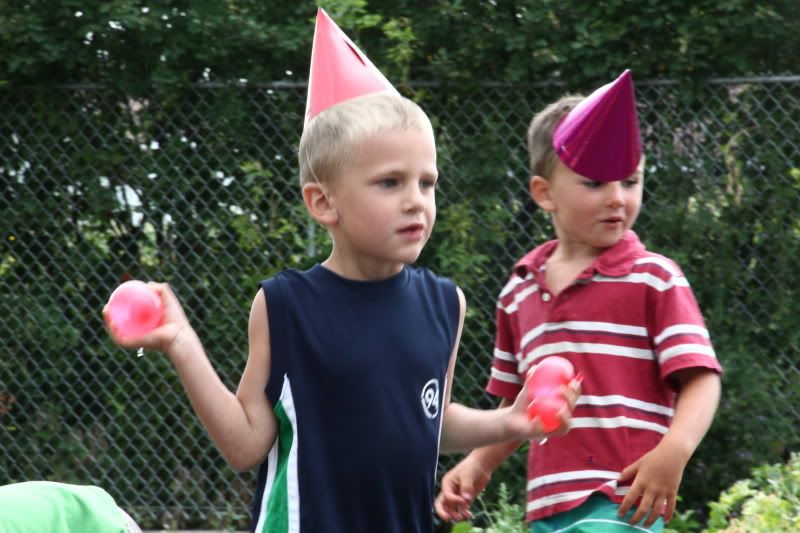 So Friday Brad add I booked a babysitter and out we went for My birthday, We ate a excellent meal at the Keg, and went out to the show. And Brad Totally surprised me for my birthday with a brand new Lens for my camera!! What I'm pretty sure that's the first time he was able to surprise me for a long time. I'm so excited about it!
I was so happy when all the birthday celebrations were over. One bad thing about being so bored in Oct/Nov. We've got so many Summer birthdays. hehe.
I also neglected to mention that we had Grandma over for her birthday party as well in august.
Grandma was appropriately excited about Paris present
Paris insists (because she loves getting money for her birthday) that she gives money for other peoples birthday. Grandma was happy with her Loonie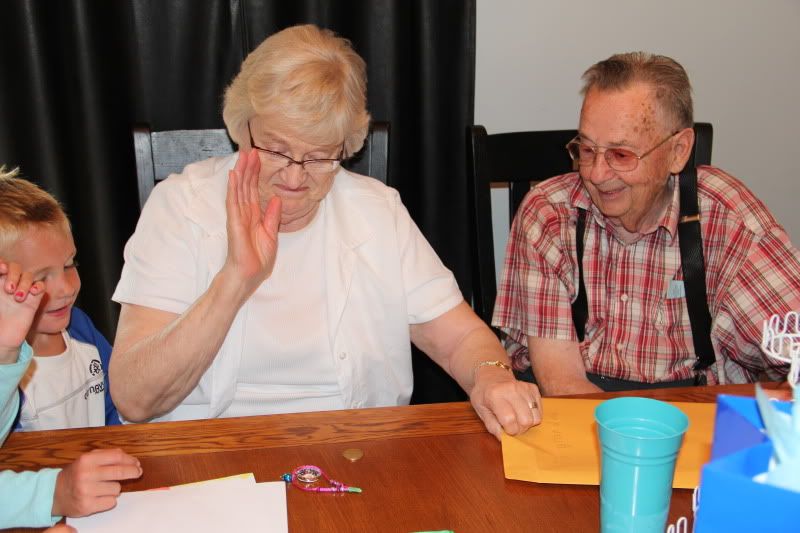 So I think that's totally caught up, Oh but i did forget to mention my Computer totally Crashed!!! I was about to put all the wedding pictures on disks and all of the sudden it totally died. I was completely freaking out (i had not backed anything up) I also had just taken pics of a family of 10 and had not backed those up either. Needless to say i was a complete wreak by the time the computer got back. But He was able to save everything!!!
Long story short. It's been a busy busy summer and I'm glad to see it coming to a end!! School Bells are ringing in my head already!!! Yippie!!