It was a successful year of trick or treating. We started out with the grandma's and Grandpa's then headed out across town. We only Trick or treat on our side cause there are so few out that the kid's always make a haul. Plus we Get Sister Lowrý's Pumpkin Cookies on this side of town (that's right Sister's, I even bumbed one for myself this year).
Knox only got to the grandparents then got tired out. Blaze made it 3 block's then he could not stand the fact that he was in possetion of Candy and was not eating it, So he called it quits so he could go eat all his candy. But the big kid's stuck it out till 8.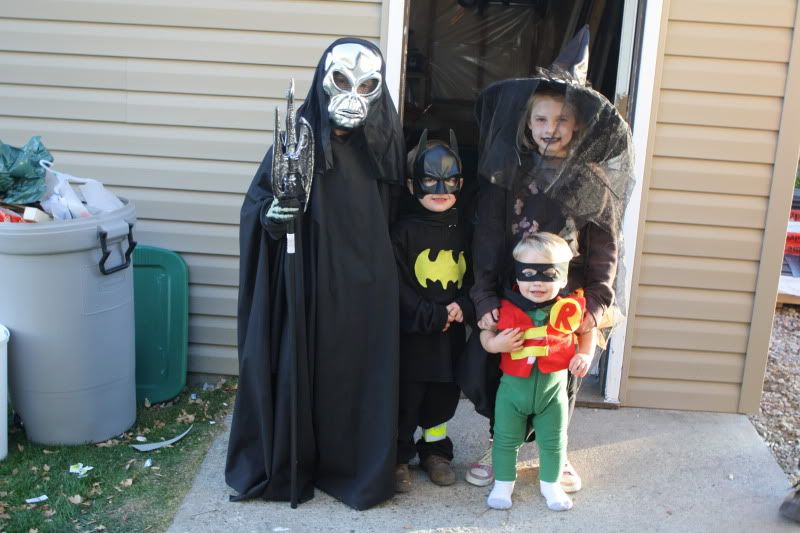 Anyway the kid's had a great time, they got Lot's of Playdough, chocolate and treat's.
The funnest Part for The kids (mostly me) is organizing the candy into piles to see what all they got. Brad made us Cut it short this year (cause he's a total Grinch about Halloween and Christmas). But still we got everything divided up and the 25 candy's taken out for the Christmas countdown. And tomorrow I'm sure most of the candy will be gone.