Oh it's the most wonderful time of the year. Ok that just popped into my head considering it's snowing outside! Yes that's right the May 29th!! WHAT!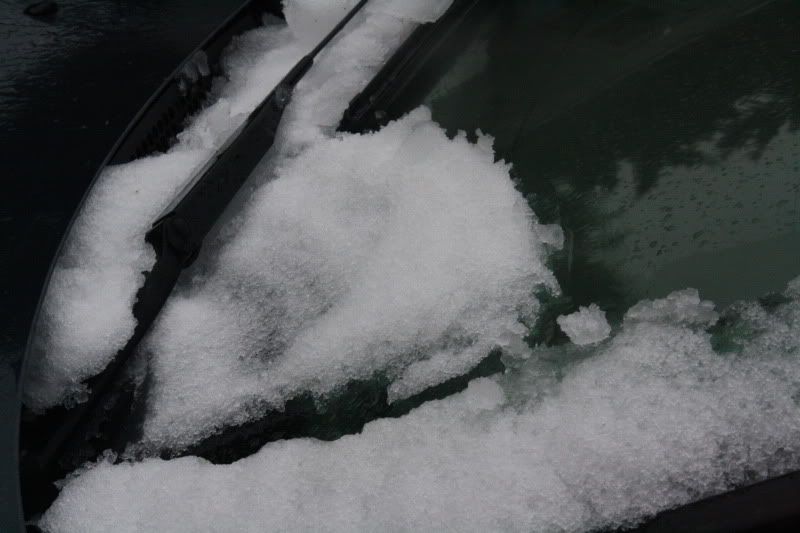 Ok so that not the wonderful part! It's Quilt retreat. For those of you not in the know, I'm in a quilt club, When we first moved back to Magrath and we were living with Mom and Dad, Mom took me to her ward quilting activity which happened twice a month. I was hooked. Anyway so just before the beginning of summer we have a quilt retreat. Really I call it a sleepover party. We stay out at Bro and Sis Mannings (who's house is the big huge one just out of town. So there's enough bed's for everyone. I'm the youngest person But i love it.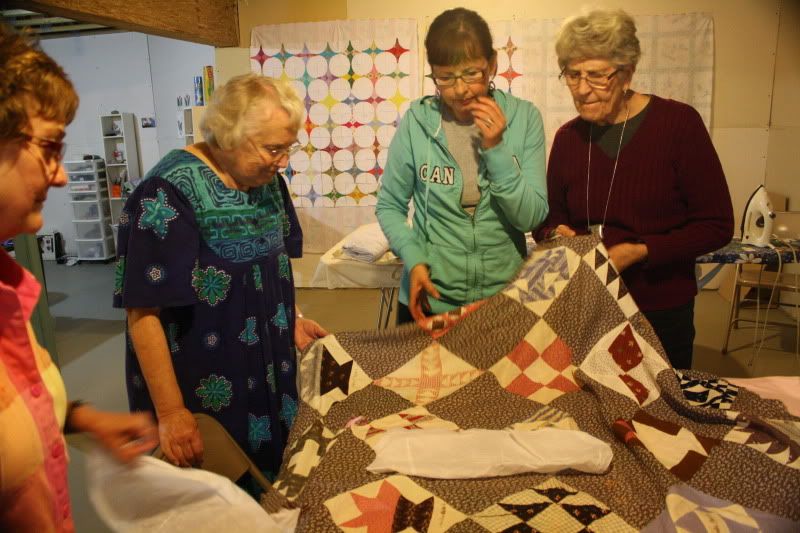 THey were in deep discustion abou this 1800's quilt that Donna inherited. All the patchwork and everything was all stitched by hand!! Holy cow I think i'm pretty hot stuff cause i can peice by machine i would quit if i had to sew by hand!
So this year for supper we have super enchilada's with a Mexican salad. It was so good. Then we got started on our project. This year we did "self Binding receiving Blankets and pillow cases that we are donating to a shelter. The blanket's were awesome. I'm excited to make tonnes more! They were so fun.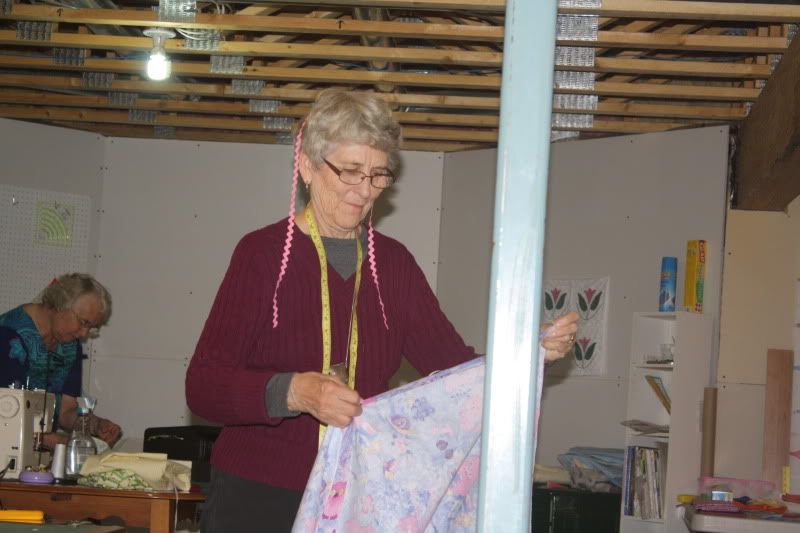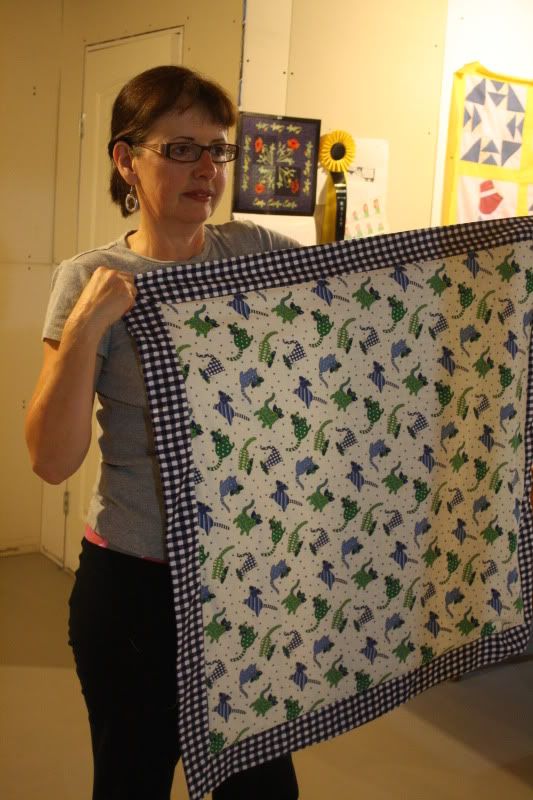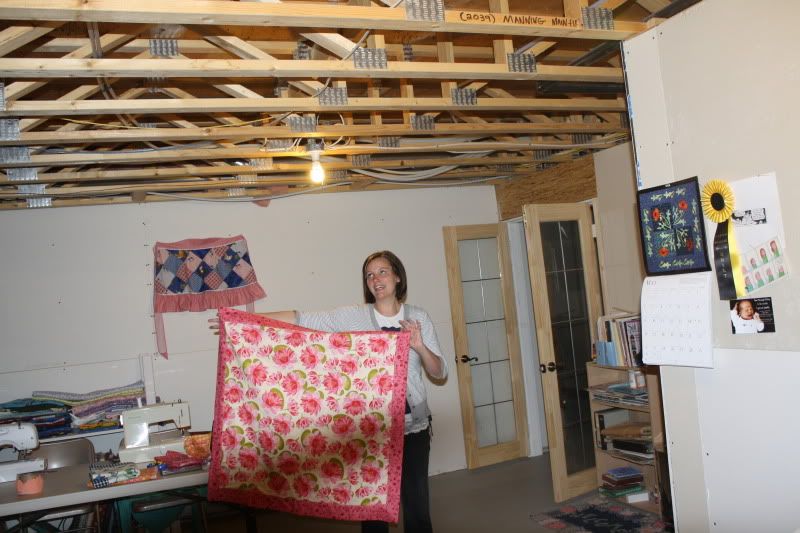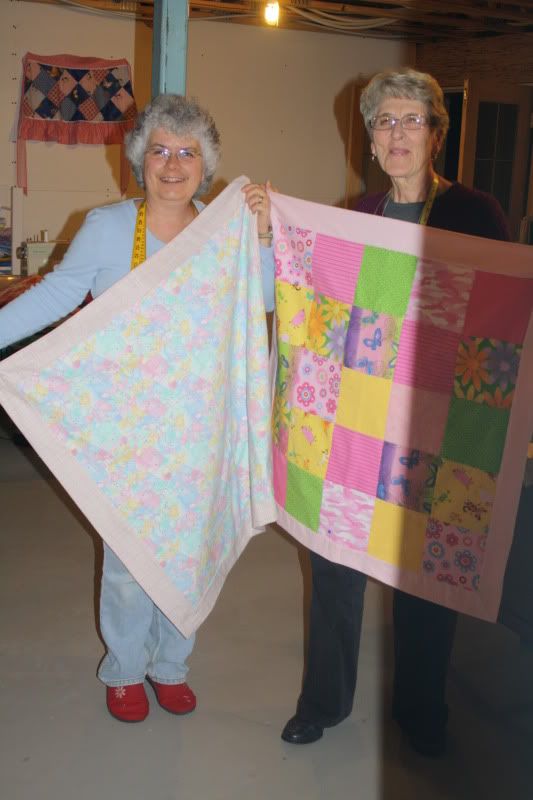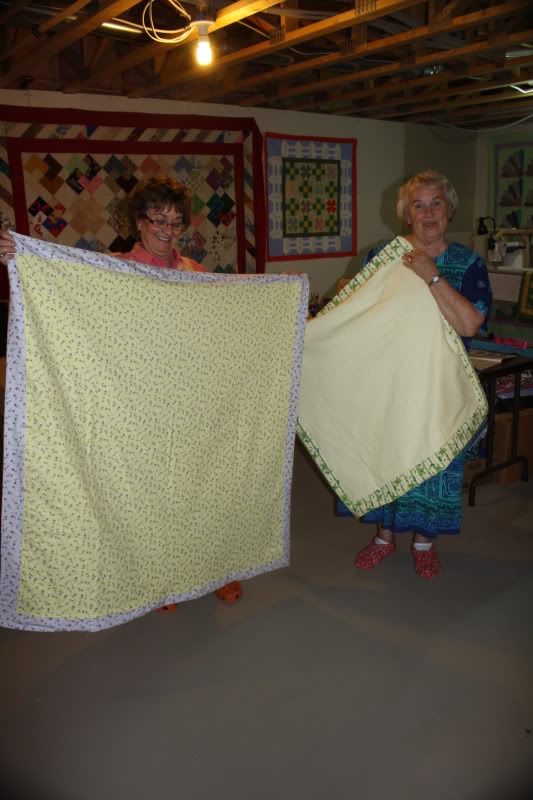 After that we went up and watched our movie (leapyear) very cute and super good treats! Especially the peanut Brittle. Mmmmmmm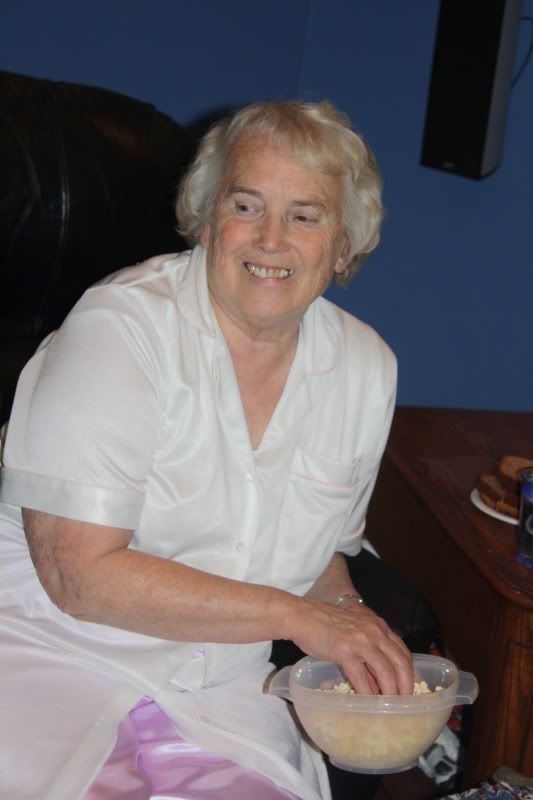 This morning we woke up and finished our pillow cases ate breakfast and headed home.
Yikes! That was a early morning!
All in all it was a great time! There is not a better group of lady's on the planet! And Just like having a sleep over party when i was young, The day after I'm so tired from all the fun that i usually need a nap.