So it's been a busy week. The little boys discovered our shower. They pretty much want in it everyday. I introduced them to the freedom of the had held sprayer. They take turns spraying each other. It's super funny to watch.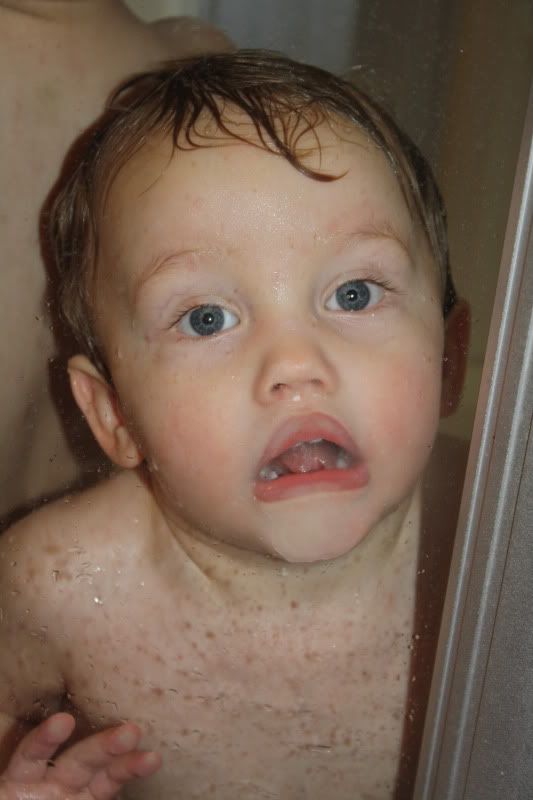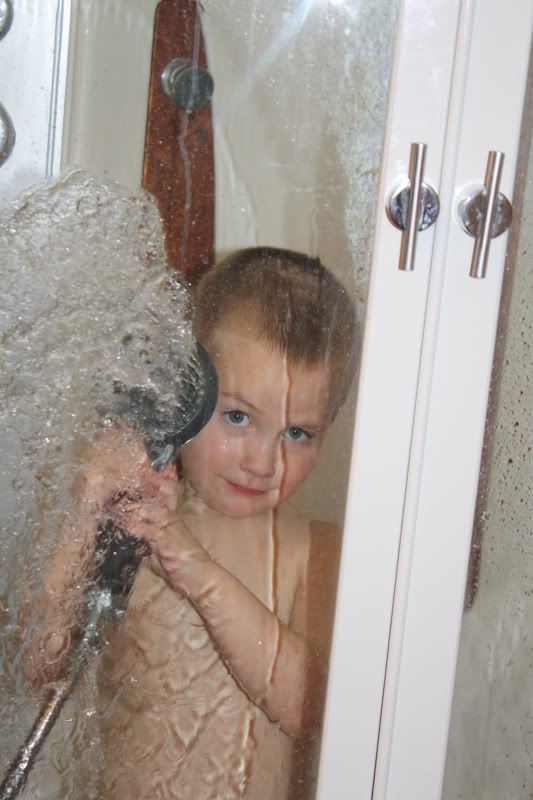 We had a minor miss hap with the Hot water tank on Sunday. It was leaking all over the place so we had to shut it off. The kid's had all showered and i had, Brad was the only one who had not showered. So before we shut off the hot water we got a bucket full of Hot water and Brad had to use that to shower off. I was doing my hair and said to my ever so pessimistic Brad, "Brad Cant you ever see the positive in situations?" and he said " what is the positive in this Kade really" and i said " I get to watch you squating over a bucket of hot water trying to wash your hair, That's just plain funny" Yea, he quite talking to me for a hour. But it was the funniest thing I've seen in a super long time.
Last Saturday was the KubKar. B is still doing cub's in 5th ward so he can finish his stuff up that he's started. It was so fun to go. He did a lightning Bolt, he called it the BOLT. Last year Blaze was super mad that B got a car and he didn't so this year Brad made him a skateboard car called the Blazer. The Brody's car got 4th overall. He was pretty excited until they let Blaze do one race with Brody and Blazers car won. oh what do ya do.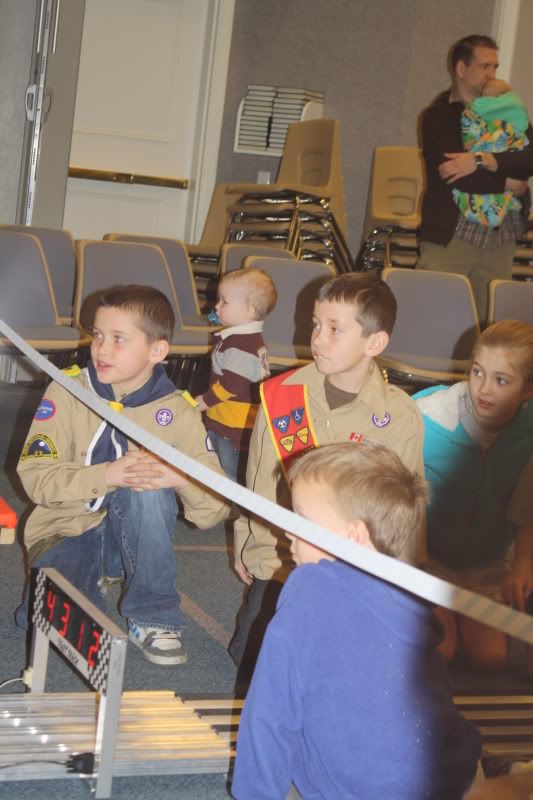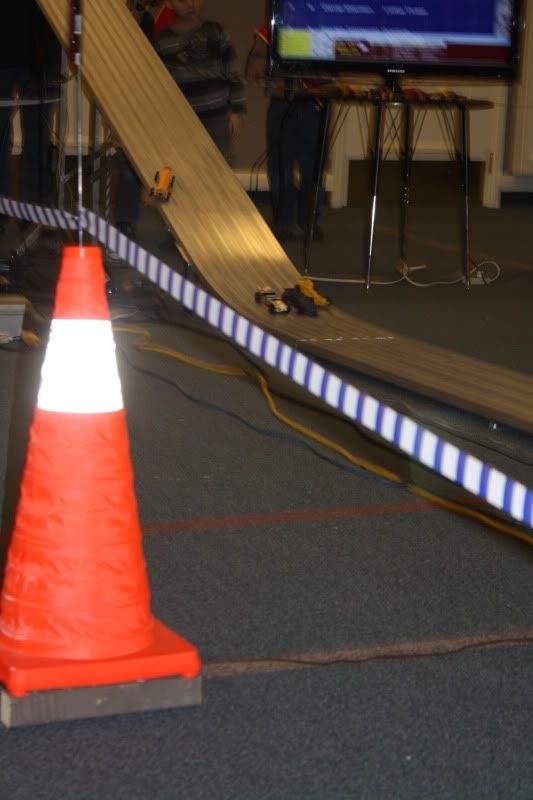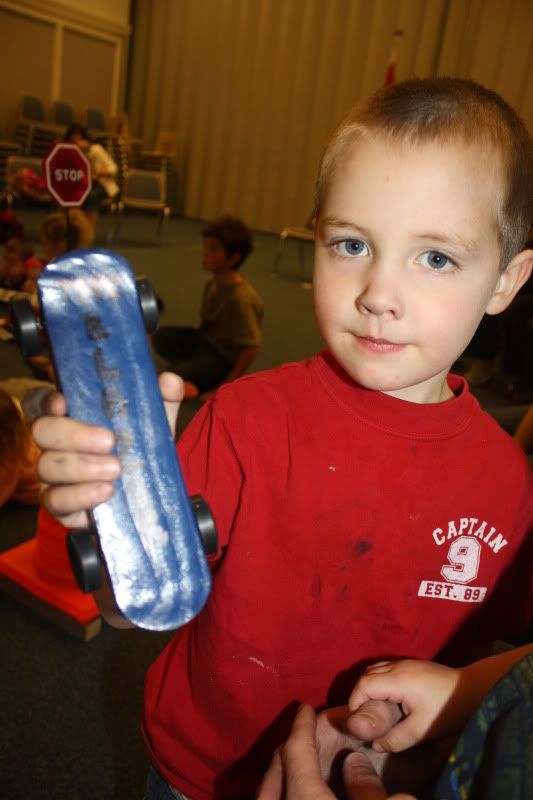 The boy's love to help me make anything. As soon as the mixer comes out the boy's come running. It's super annoying but i think one day I'll look back and think it was fun. I'm pretty sure that won't be for a super long time. you will notice Knox has his shoes on with his diaper. He gets up in the morning and puts shoes on. I think it's on the off chance he gets a second to escape out one of the door, He would be able to take the opportunity.