We had a great Canada Day.
It was filled with Fun and Family.
We started off the day by taking the kids to the Parade. Tatum and Keegan are down for a few day's. So we all enjoyed it. Blaze had a blast this year. He waved and said Hi then entire time to anyone who would wave back. Grandma Wolsey drove passed and gave the kids Canada hats before the parade. So during the parade Blaze waved the entire time (minus once when he was itching his arm) but other then that pretty much the whole time. If someone went past him and didn't wave back at him or notice him he would yell HI with a grumpy look on his face. So funny.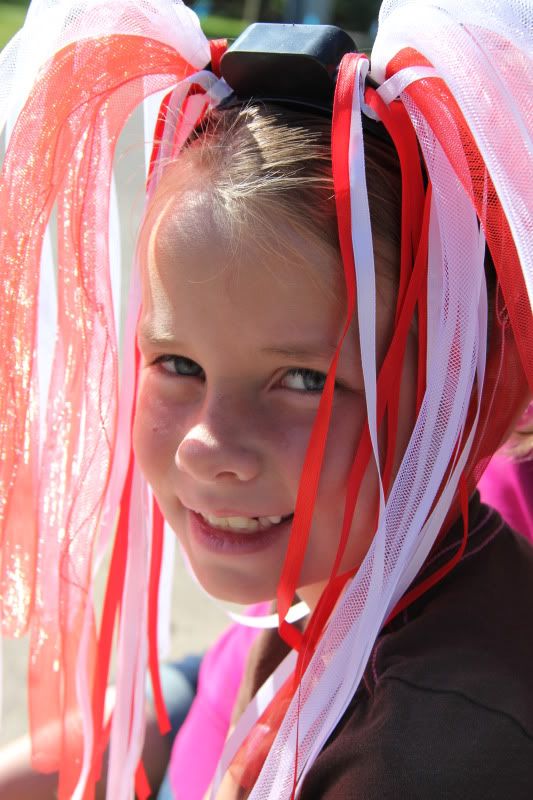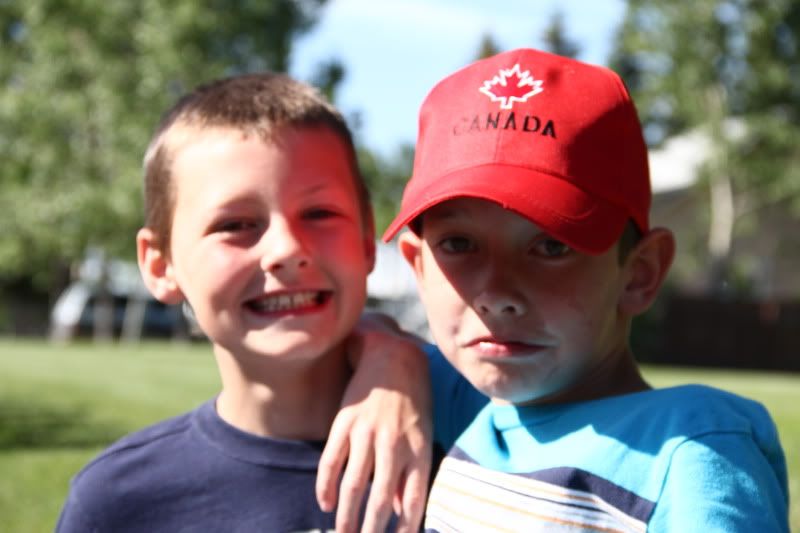 Blaze waving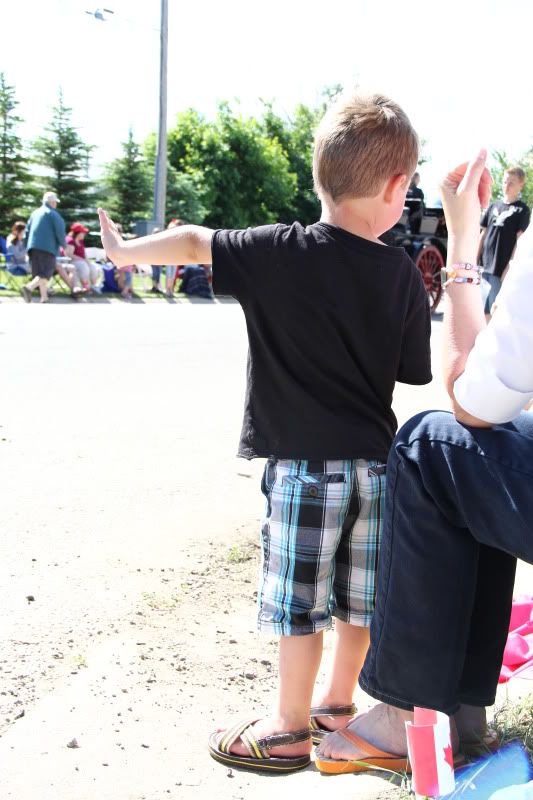 Waving Move
Oops someone forgot to wave back.....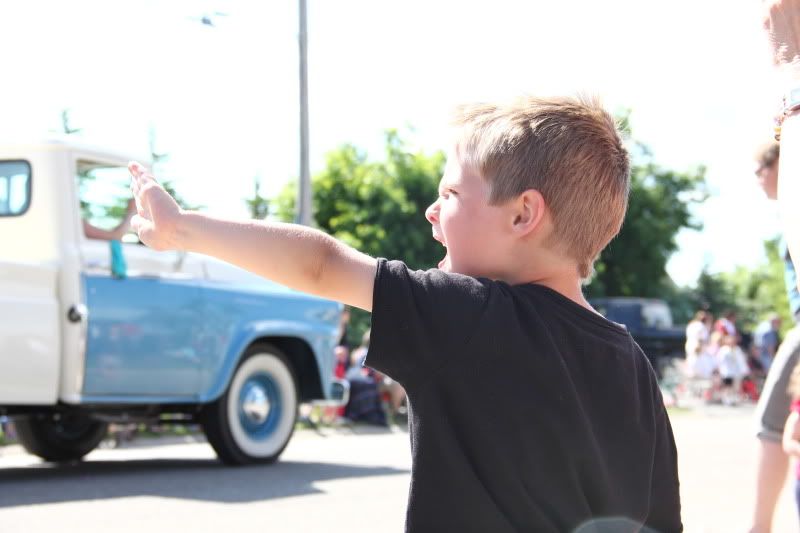 And Back to waving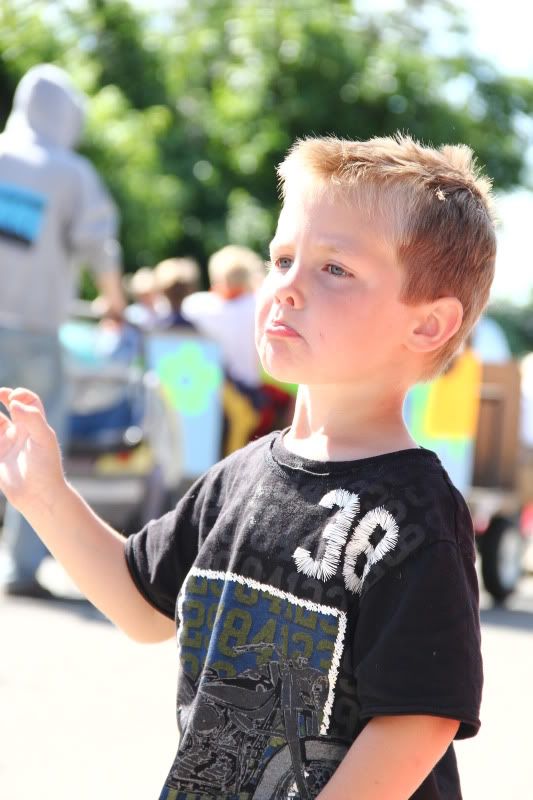 After the Parade we had a bar-B-Que. Dad was already over here, Mom came back and Grandma and Grandpa Hough. We ate, the kids went swimming and we played about 6 games of rook!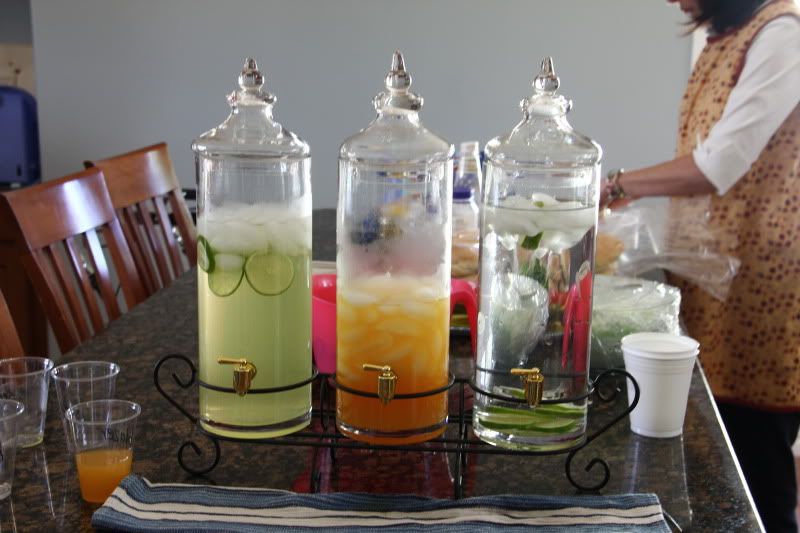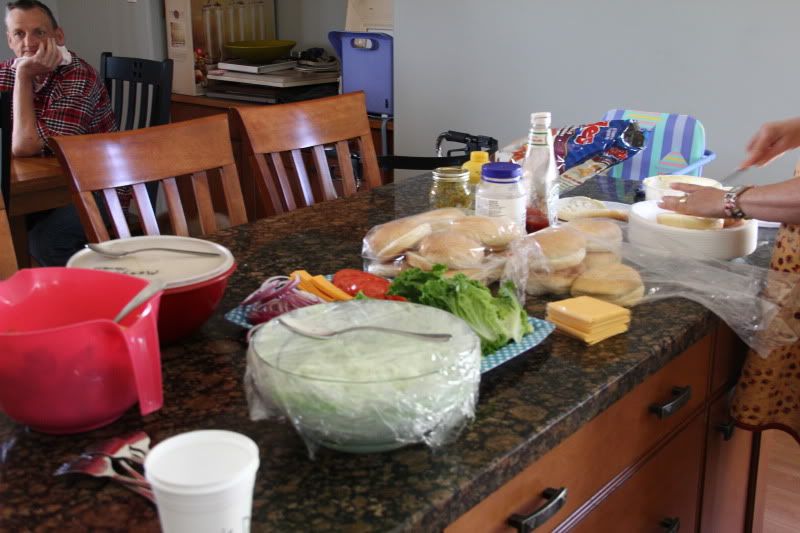 It was a super fun day, But I'm completely tired and ready for bed at 8'oclock.
yesterday the kid's had a equally exciting day. Paris had asked a couple day's ago to have a lemonade/cupcake stand. So i agreed and whipped up some cupcakes. Tatum and her made signs and away they went. I had a Dr. Apt in lethbridge so Mom went and helped them get all set up and ready to go. So within a hour and a half they were all sold out of cupcakes! They had so much fun. I made Paris put 3/4 of the money away for new school clothes in august but other then that she was so excited to have a bit of change in her pocket.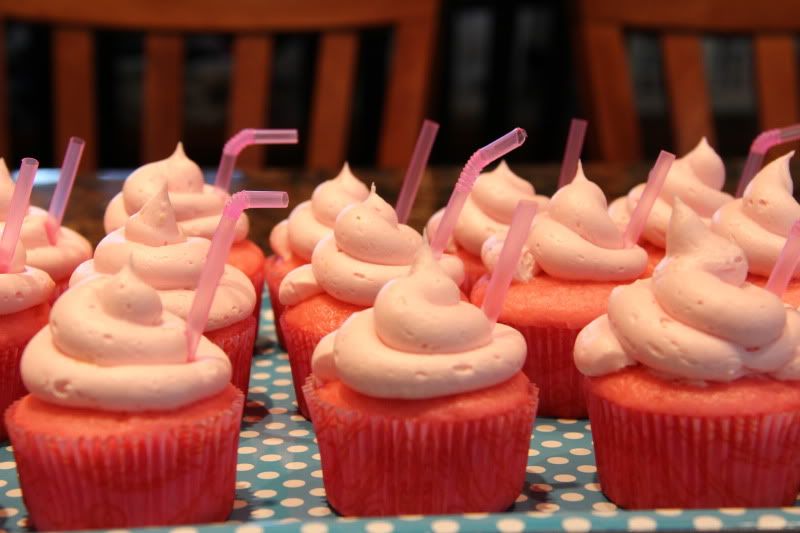 The same day Brody and Keegan went and spent the good majority of the day down at the fish pond fishing. So between Brody, Keegan, Jackson and Levi, someone caught a fish that died before they got the hook out. Well Blaze,i guess spent alot of time chasing the girls around with this fish, kissing it and i hear even bit it a little. Gross, what a weirdo! Anyway the kid's had the time of there lives yesterday.