Tonight we watched Dennis the Menace. We found many similarities between Dennis and Blaze.
I asked Blaze if he was Dennis the menace he said " no me Blazer" and went about his business.
Today i stayed home from church (recouping from a cough/cold) 45min into church i get a phone call. Hmmmm could it be Brad "This kid is going to kill me" (insert Blaze screaming in the background). That was only the third time he had been out in sacrament meeting.
Cupcakes tonight...............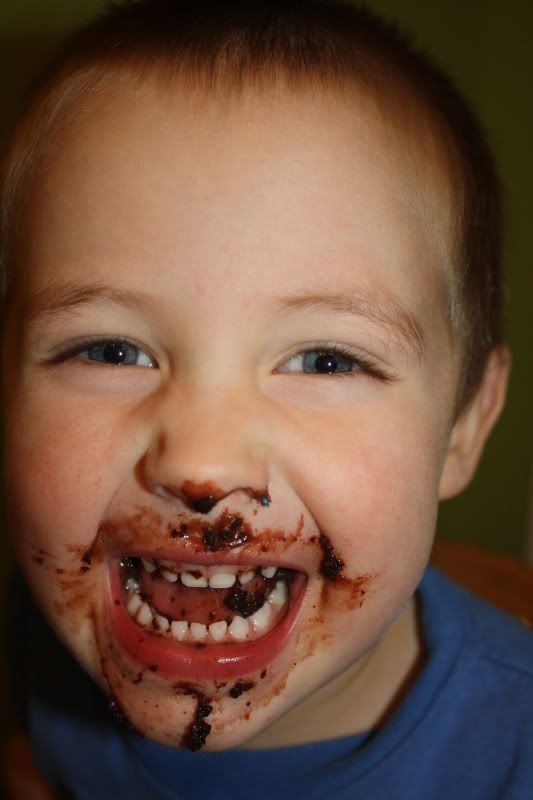 We love our Blaze. I think he was appropriately named. He's been our most challenging toddler but we love his little spark (just not in big doses). He is a very nice little boy and full of cuddles and kisses and really does love life! We are so happy to have him in our family, but I'm not going to lie we'll be happy when he grows out of this stage (we are crossing our fingers that it's just a stage)