Oh i love when my family gets together! It's so fun.
Today consisted of.....................
1. Breakfast, which consisted of pancakes , sausages and one choking child (Brody). I missed all the commotion but thank heavens they saved my child!
2. The Girls got Hair Bling put in there hair.
3. What is a reunion without crafts? The kid's decorated bug box's, Book covers, and made note pads.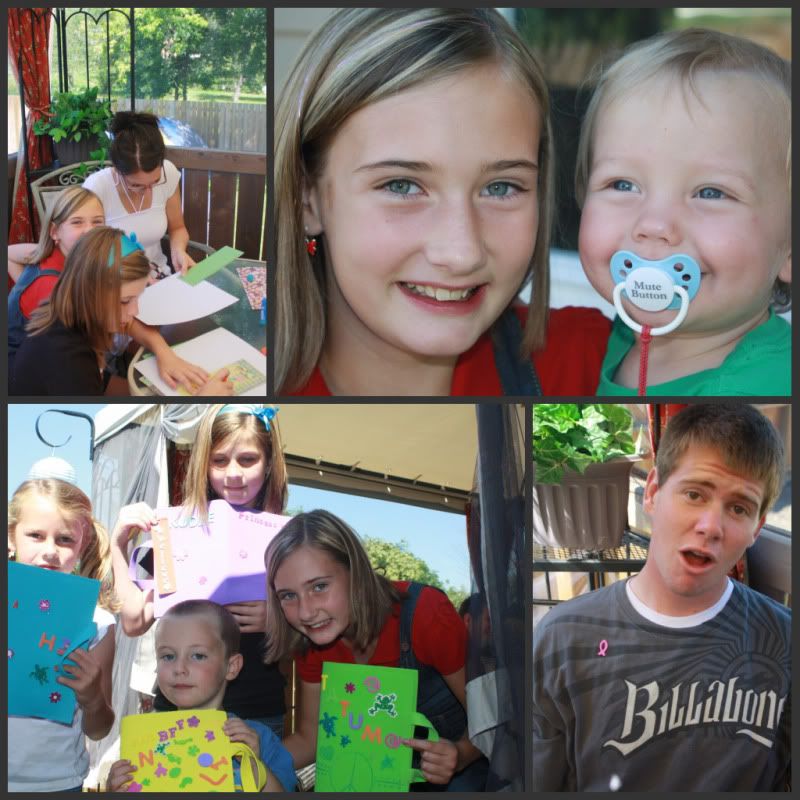 4.
Water sliding!!!! Oh the one and only (well in magrath) Redneck Water slide!! So fun but the pictures are going to be posted in the "Hall of Fame" Post at the end of the reunion.
5. Lunch! Brad and I were in charge of Lunch so we did Taco's in a bag, Mmmm They were a hit.
6. A little bit of down time. Napping, Playing card's and poor knox, still in his playpen.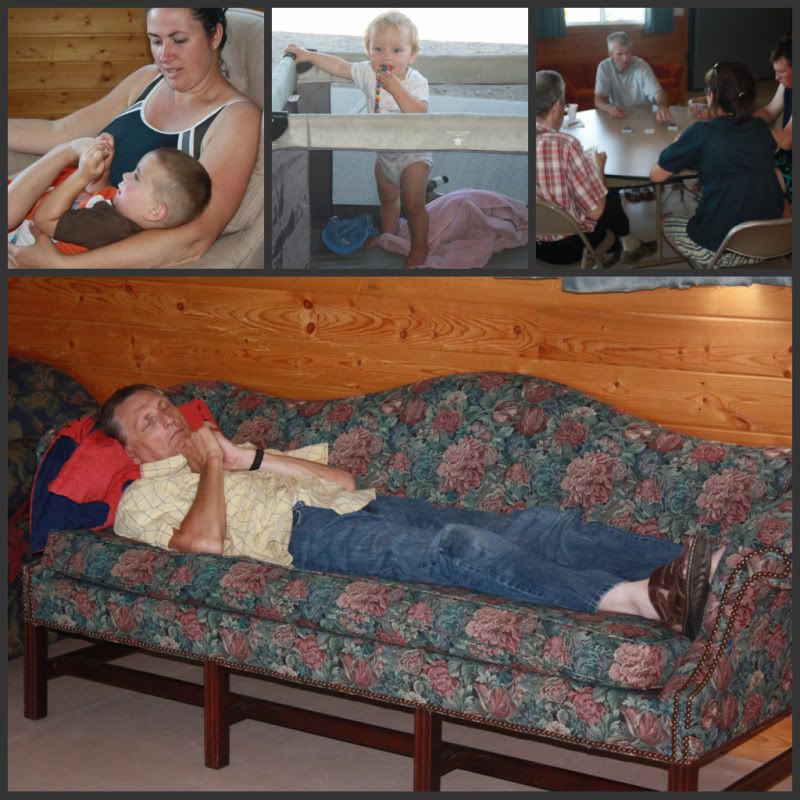 7.Blaze getting to know his cousin better (nothing like kissing cousins).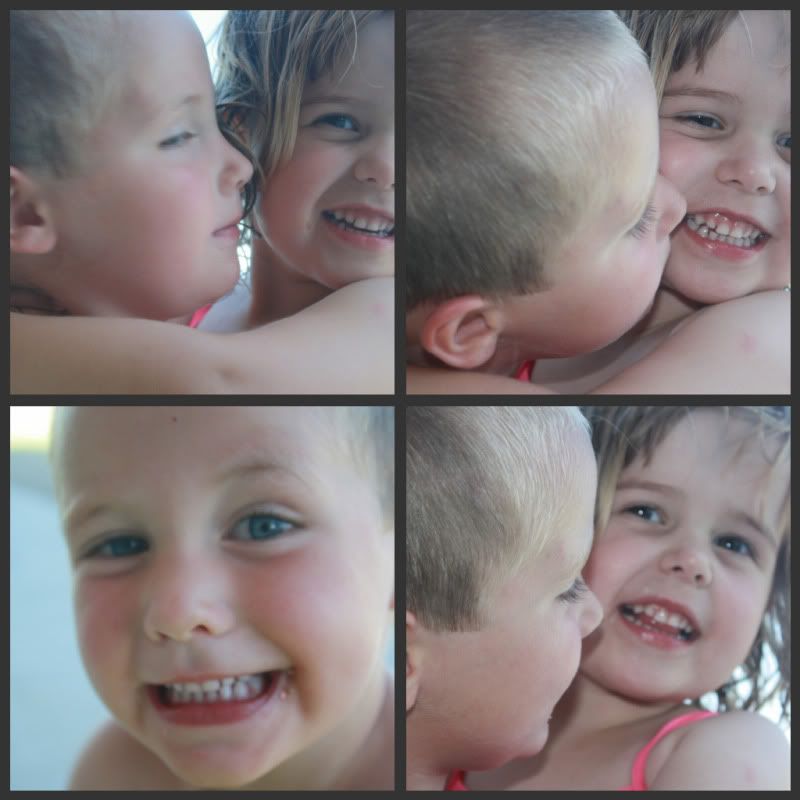 8. Teaching Ali the new Trick Missy taught me for pictures, To hid your double chin. Worked but not so well on the sister that does not have a double chin.
9. Supper was extra good. Ali was in charge and we had tortellini Alfredo. Mmmmm