B and I had the chance to go to the one of the Calgary pre-season games on Saturday. We won the tickets at a auctions and it happened to fall on the day of Brad's golf Tournament. So i was lucky enough to get to take B to the game.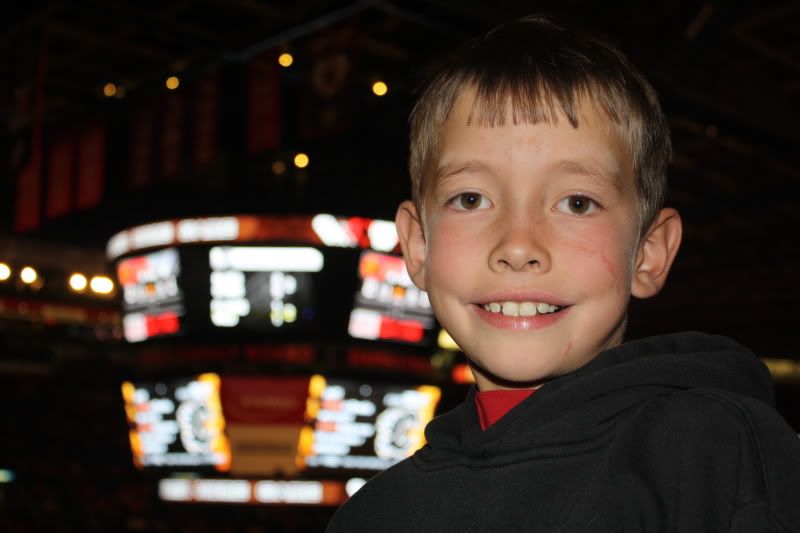 Ok i don't know if it was luck or not. We got to Calgary and took the train down to the game. That was a experience for Brody that he does not want to repeat. There was a Stamp's Game and a flames game so the train so so packed full we were so squished and we were standing the whole way and to top it off the lady next to us on the train fainted! Yikkes B was not enjoying it at all. So we got to the game and i told him if we left a bit early from the game we would not be crowded on the train but it was up to him. He eagerly agreed and closely watched the time and let me know when we needed to leave. (he really hated the crowds.
After this trip I've decided I'm a small town girl and that's ok. I had a gut ache the entire time just from the crowds. yikkes. I'll leave the next game up to Brad.
B had a tonne of fun and it was exciting to be there If the Oilers would have been playing it would have been so much more exciting. I felt guilty cheering for the flames, Cause we just really don't like them but they were a step up from Tampa Bay i guess.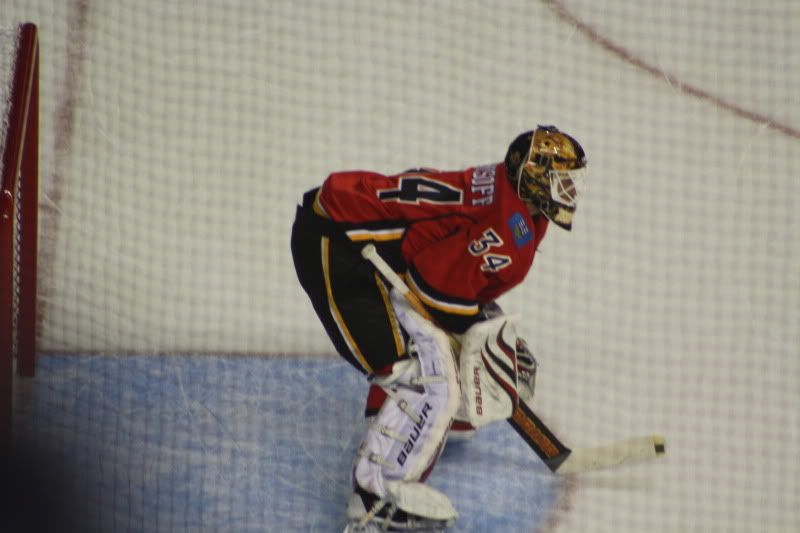 Be was in charge of the camera so sufficient to say, Most pictures were of the goalies.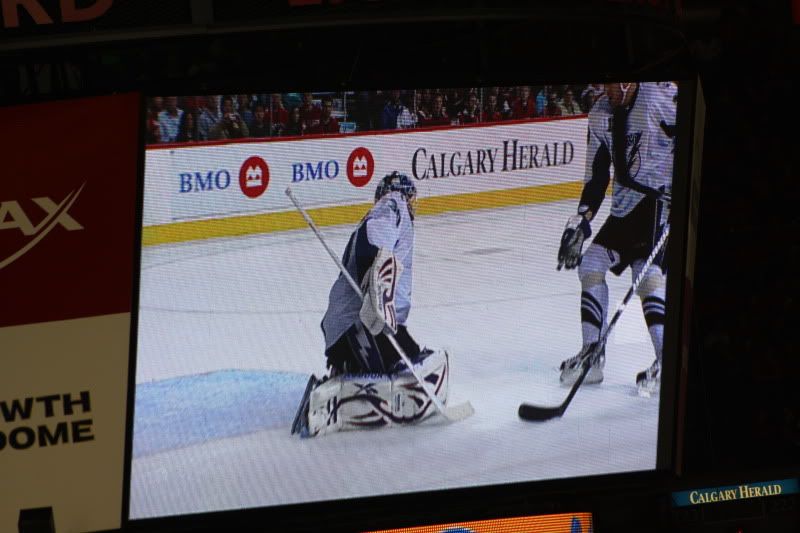 Today was a nice day out. The first of the summer/fall season i think. So we decided not to waste it and went for a drive out to St. Mary's Reservoir. The kid's played at the park and we walked around then headed to Cardston and went to the temple and then off to see Grandma and Grandpa Hough. We played Mormon Trivia for treats on the way. It was a nice afternoon to get out and enjoy all the changing colors of fall.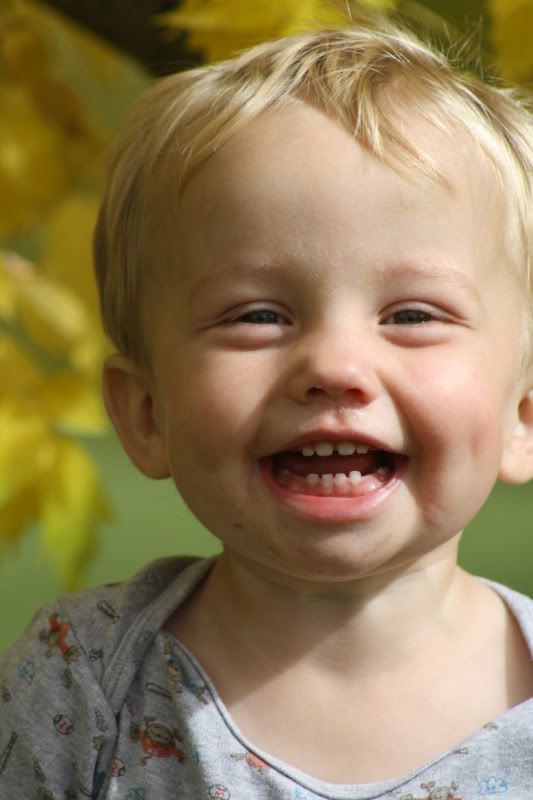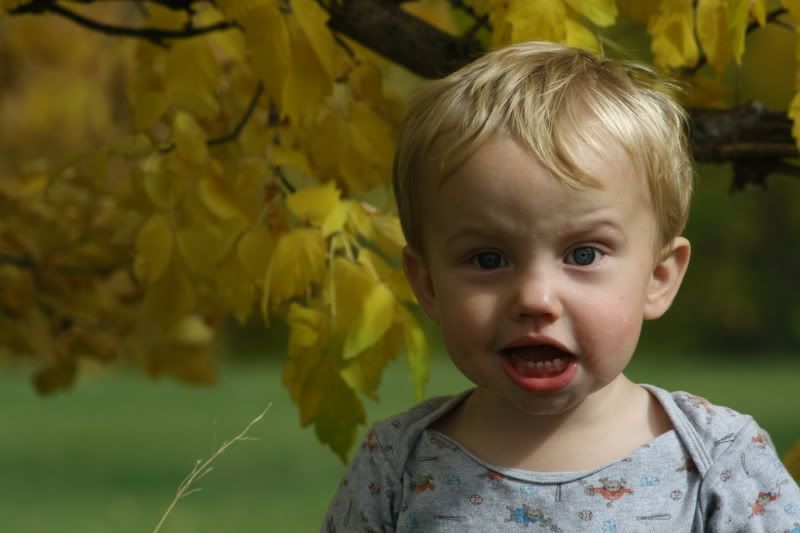 Look close and blaze and brad are connected by snot! hehe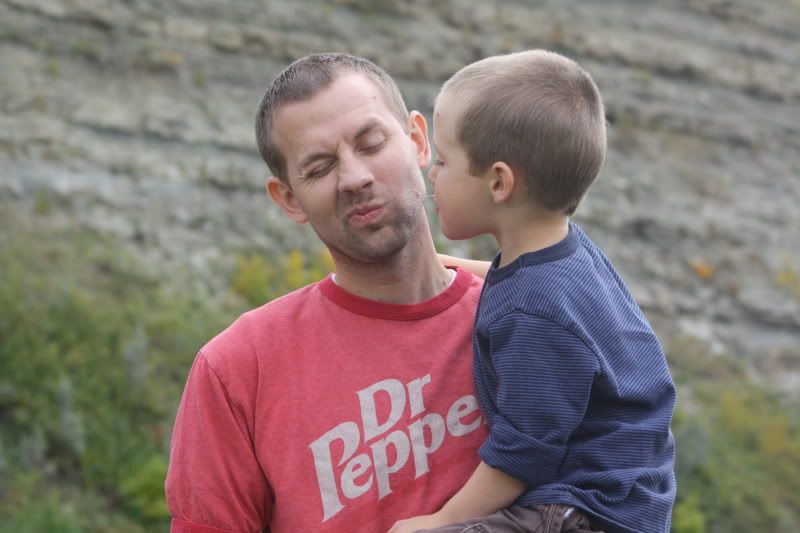 Some of the leaves were so yellow and pretty i could not resist trying to take the kid's pictures but of course nobody co operates and well this is what we got!......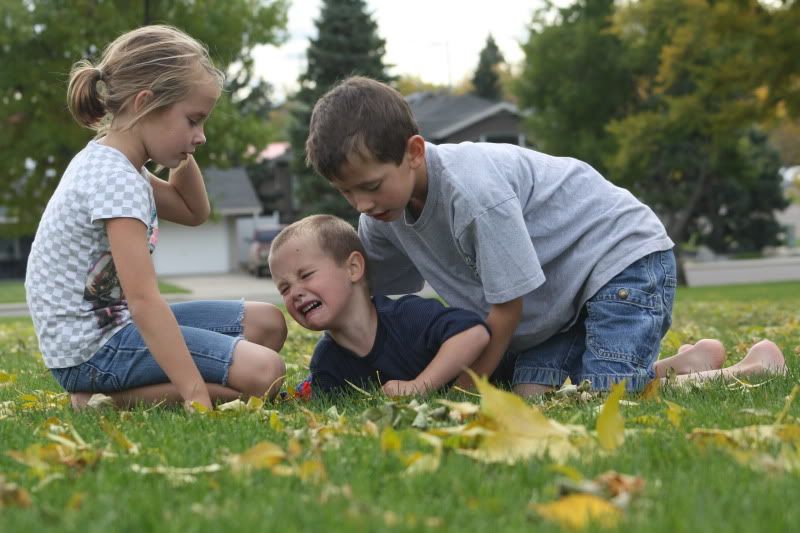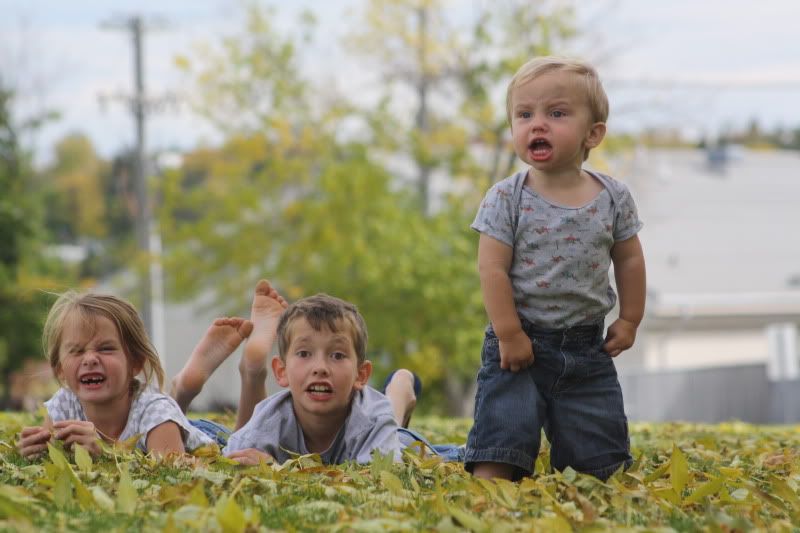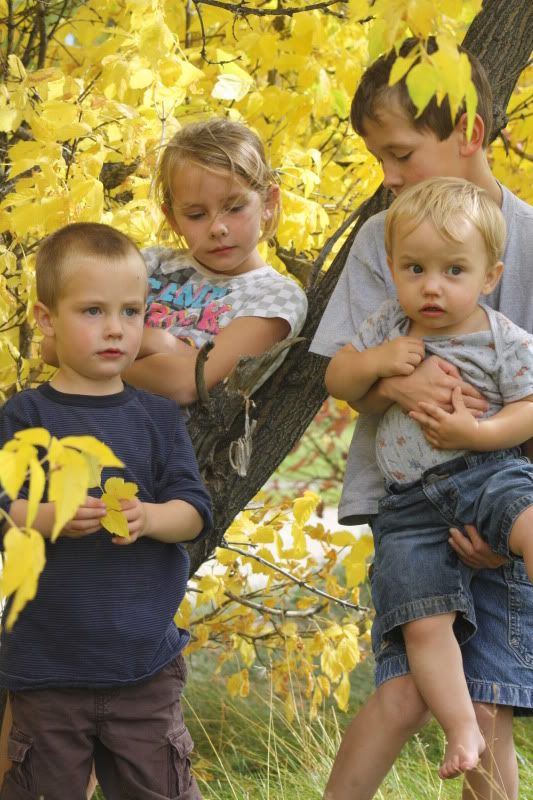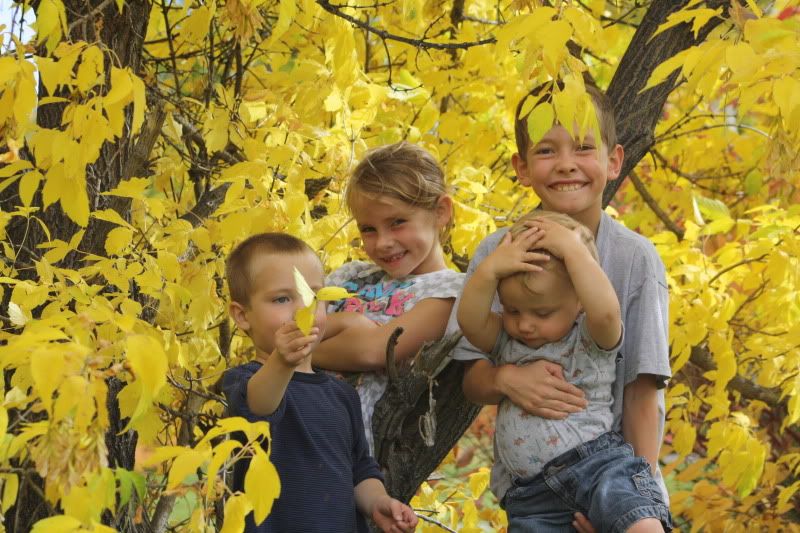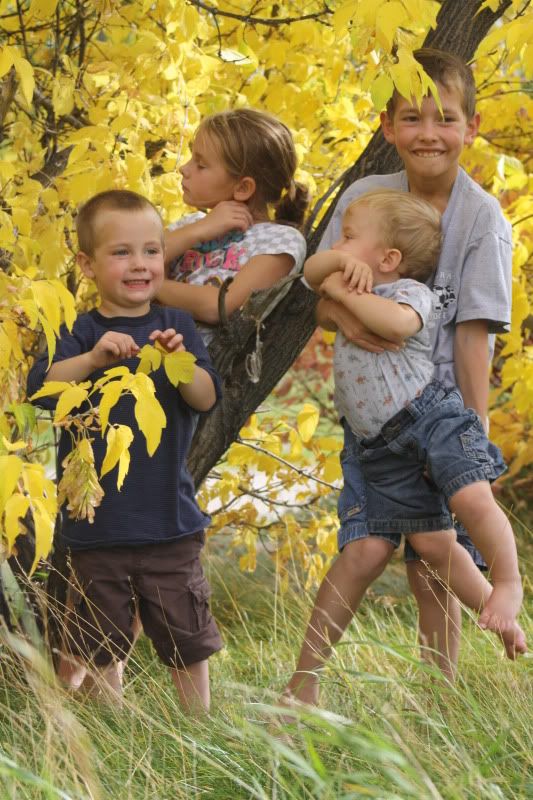 Check out the six pack