Monday was the first day of summer vacation. So far so good. Actually it was a fun day. The kid's were so good and pretty much played outside all day.
Paris Played with her friend Madison all day and now they are having a sleepover. Brody Played with Jackson, They went boating...... at the fishpond. Brody had so much fun.
Jackson even took Paris out in the boat, It was a 2 second trip, Paris requested to go back to the shore! Oh Brother!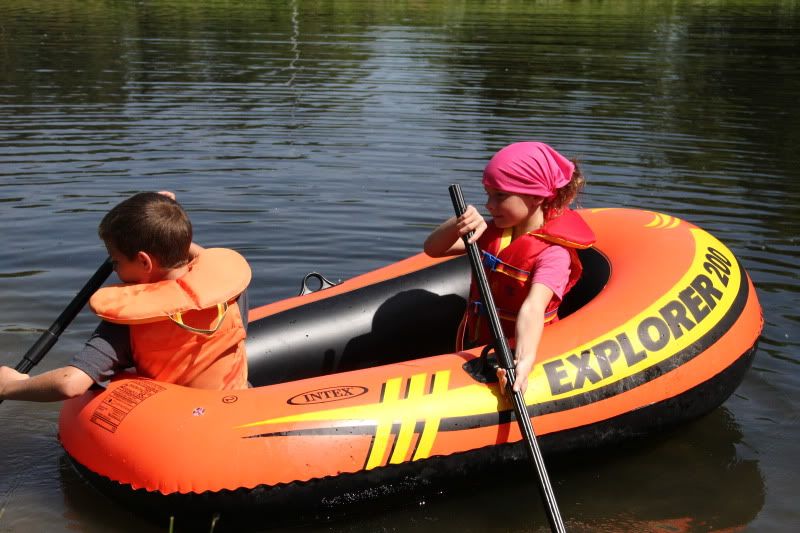 Knox had fun watching and throwing Brody's Shoes into the fishpond.