So im remembering back to the days i had my sweet baby's it was 4 of the happiest day's of my life but today was the 5th! BACK TO SCHOOL! This year is a super year since both kid's are in full time! Paris started grade one and Brody grade 2. Brody was so excited he woke up before me got dress and then stood beside my bed until i woke up! Paris we did have to wake up but once she was up she was excited.
So we got to school and we had pre ordered supplies which was super great except we had to put names of every single item they had! 100 and 75 pencil/crayon/markers later i was finally done, I walked out of the school sweating and finished the day writing
Bw and pw
on everything.
It was super exciting but tomorrow will be the first full day which is super stellar. I think Blaze will miss the kid's but he's pretty good on his own and really who am i kidding all he needs is Grandpa.
Anyway here is the classic back to school pictures.
B was so excited to wear his star wars shirt!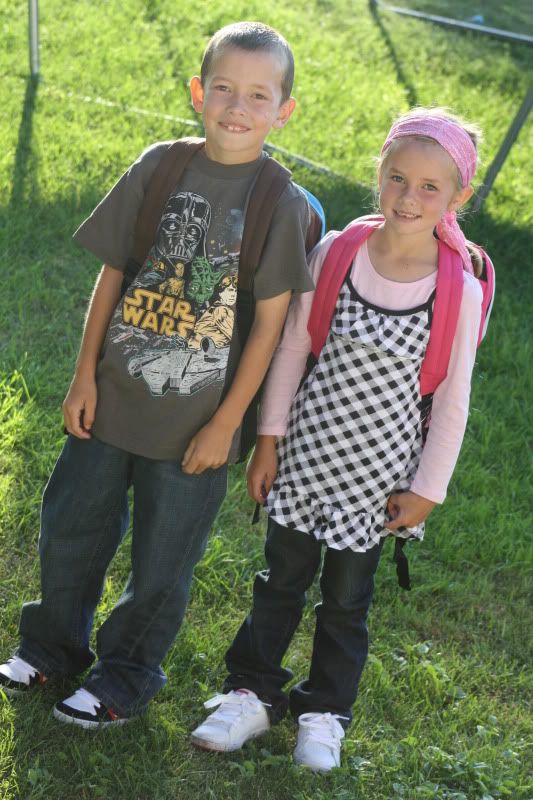 There super cool backpacks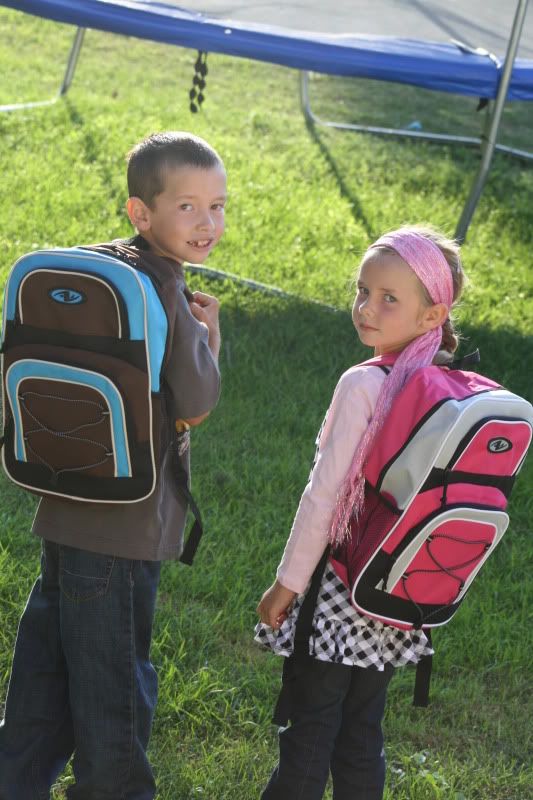 Paris was so excited to wear her new outfit. She did have a different hair do in mind that her and Tatum had invented but it consisted of a pony in her bangs so i kyboshed that idea by letting her wear the scarf in her hair. Pick your battels right.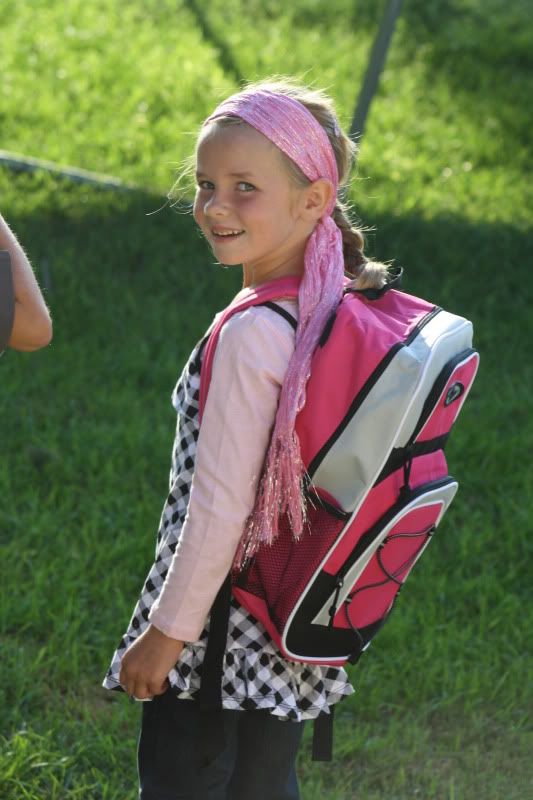 This is what the kids did before school to pass the long minutes they had to wait for me to get the little boy's ready to leave the house.