Boy oh boy! What a week it's been. I'm beginning to see the light at the end of the tunnel. Brody has been home sick since sunday. Let me tell you how much more grateful for school me and him both are. I Love having him at home sometimes but for a whole week of school was a bit much. Paris has been home off and on. She try's not to be sick so much i have a hard time knowing when she is sick or not. Anyway she's ended up home since Wednesday! Yikes.
Brody today begged and begged me to be able to go back to school. (i think he's really dying to play hockey this weekend). But he is feeling way better. So today we are all felling better and cant' wait for Monday to roll around again so happily i can send the two big kid's off to school!
This weekend if the second of many craft sales this season. It's a small one and I'm not expecting to much but it will be fun cause I've got a couple friends there as well.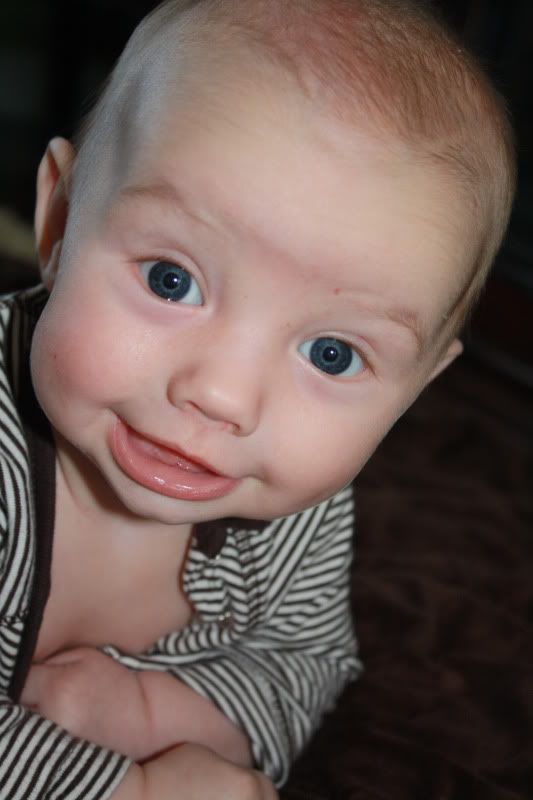 Knox is getting so big, He's really enjoying being on his tummy, That is if Blaze would leave him alone and not roll him like a steam roller back and forth. I'm sure they will be good friends when Knox can fully defend himself.