I gues when we get it, We really get it. It all started yesterday afternoon about 1'oclock. Brad Meanwhile has shoveld twice last night and once this morning and we are still snowed in. No getting vehicles in and out of our driveway. B is snowed in over at a friends house.
So today's list of things todo include.
#1 Stay warm
#2 clean house
#3 Stay inside
#4 Bake and Decorate Cookies
#5 Tie christmas quilts
#6 have hot chocolate
And Brad's bugged about having a unproductive Saturday???? Sound productive to me
this was yesterday about 9:00am
This was this morning about 9:00am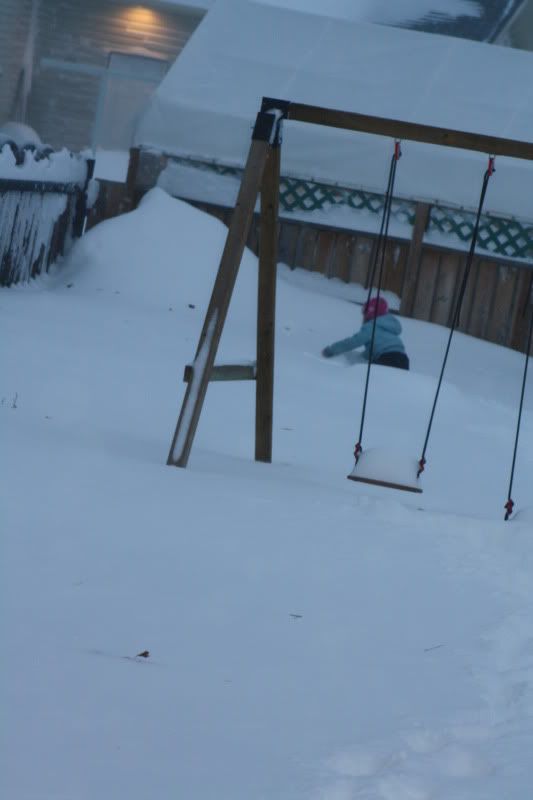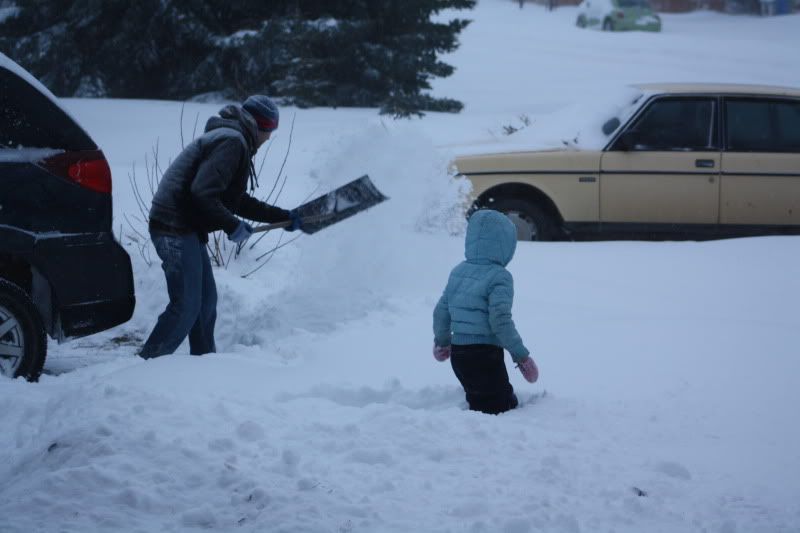 Ummmm Brrrrrrr.