Wow is all i can say. This was the first of many years of our new girls weekend. Missy Mom and I took off Friday morning to head down to Idaho Fall's to meet Ali and have a weekend of shopping, the Forgotten Carols and more shopping, and food and laughs and yep that right more shopping.
We left Friday morning when is stared snowing and the road's were icy but only 10 min out of lethbridge they totally cleared up and were clear all the way there and all the way back. We made it to Helena and stopped at Walmart and since we hit if on Black Friday we got tonne of great deals on everything. Then we decided to go all the way to Idaho fall's as fast as week could so we could hit up a movie. Yippee we got to go see NEW MOON, and laugh all you would like I'm totally on team Jacob now.
The next morning we got up at 6:00 yep that's right and had a quick breakfast and off to shopping we went. All day with one quick break for lunch and discussion on building Condos and beanio. Then off again we shopped hard till 5:30.
We zipped back to the Hotel and got ready for The Forgotten Carols. It was wonderful besides us all being so tired from shopping and getting up so cotton picking early. It was so fun to spend the time with The Sisters and Mom.
So i can't write every detail so these are the top 10's of the trip
#1. Baaaaaaa
#2. Learning that pretty much every word that starts with a F could end up being bad.
#3.when everyone allows me to be the boss, i can do quite well at it.
#4. when Gas rears it's ugly head in hotel rooms or department stores, it can be uncomfortable for all
#5.Cell phone conversations don't always have to be one sided
#6. Alway's try to order a Condo at a Mexican restarant, It just may work one day.
#7. Always go back for missing food you may just end up with extra sour cream
#8. Kenny and Dolly are never out of fashion
#9. The border is just a huge rat race with only one winner (which was us)
#10.Baaaaaaa
I love love love my sisters and my Mom and so glad to be able to spend this time with them!!!
Can't wait for GGGG in 2010 With one additional Member!!!!! LARA!!!
Only Lara could add even more fun then we had already!!
This is pretty much the way we spent the entire trip...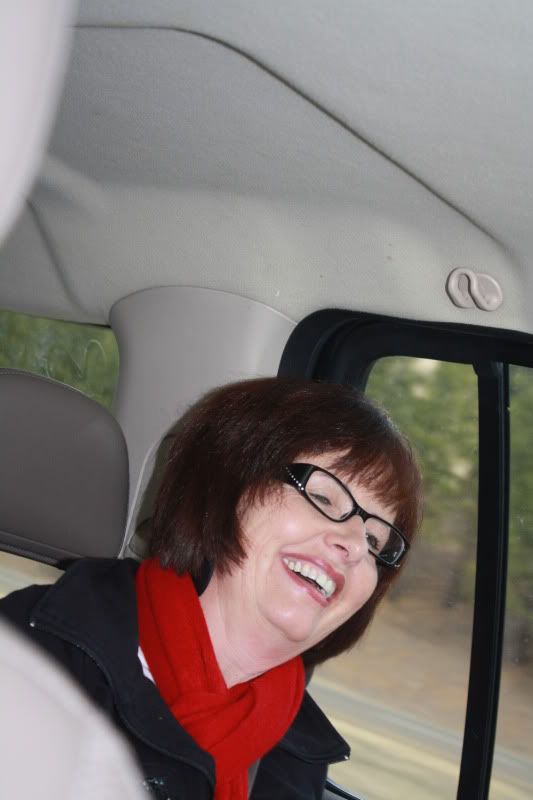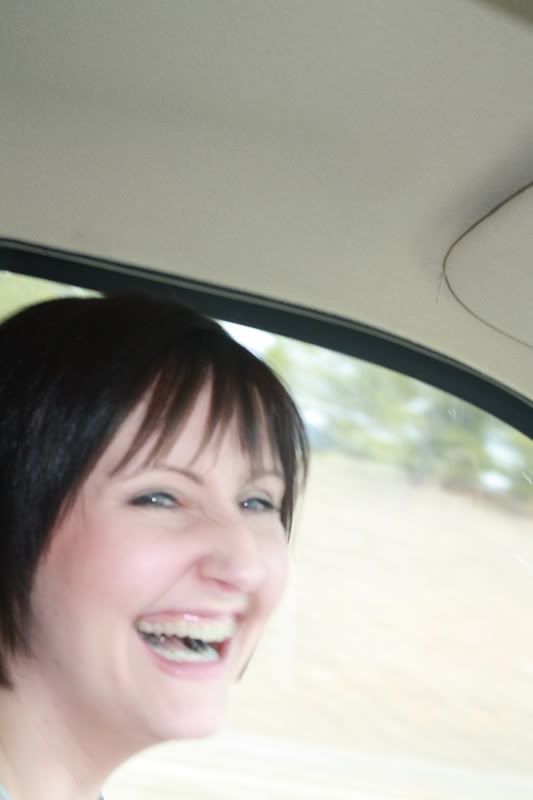 And i had to get one of myself on the drive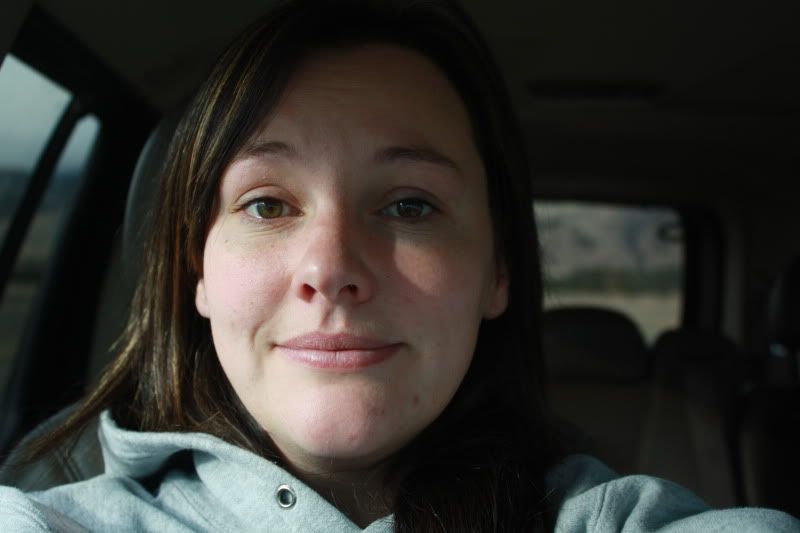 After a 7:00am walmart trip which almost filled up the entire truck, happy are we.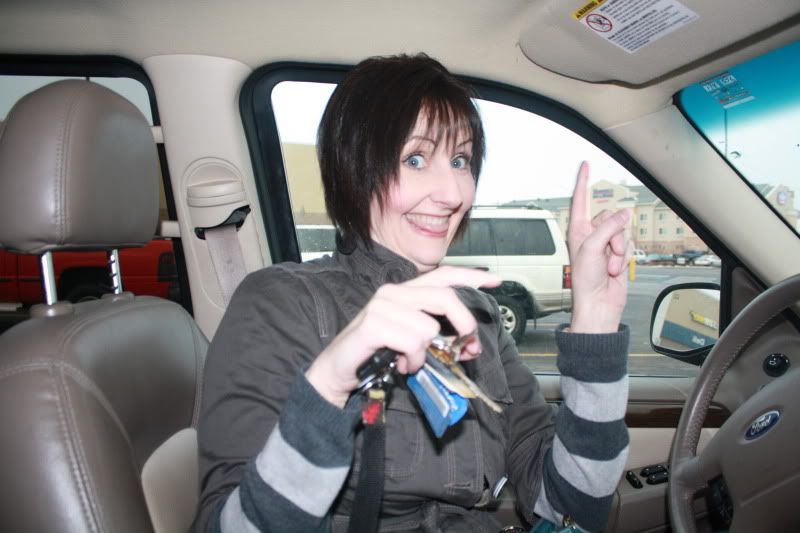 Then Ali Arrives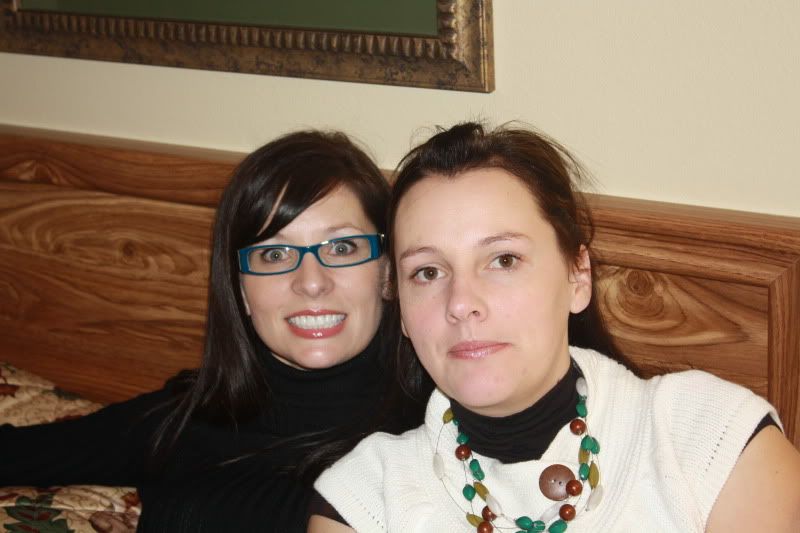 Mom and Ali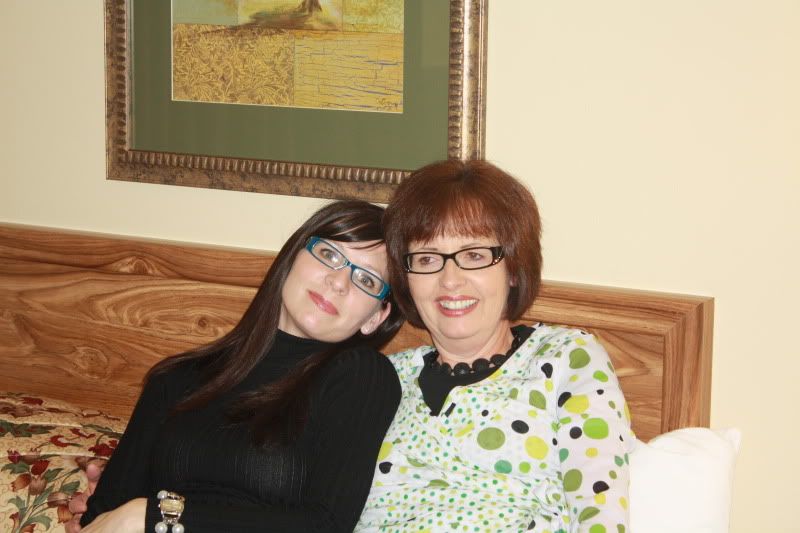 And Finally the show........