I was busy getting things done this morning. I went out to the living room to check on Blaze, And this is were i found him (instead of were he was, watching cartoons).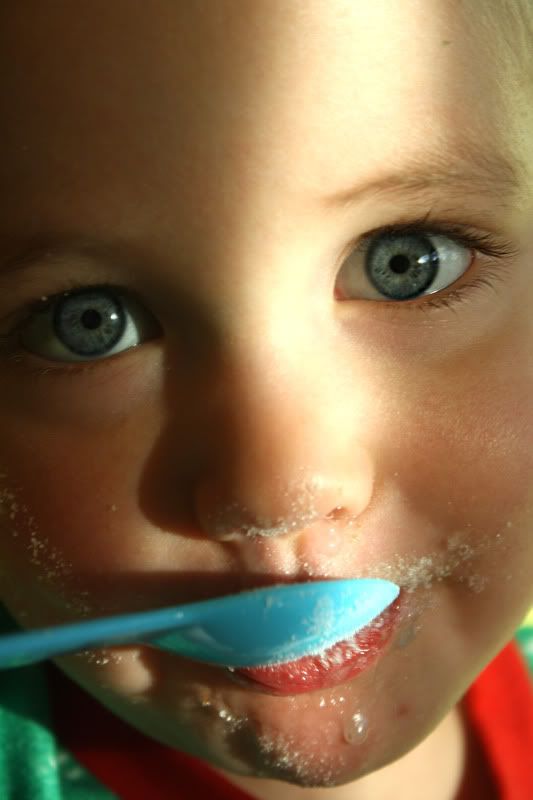 This is him after i took the big bag of sugar away!
Yep that's our monday morning! I'll leave the rest of our day up to imagination but it consist's of Spilled paint and yelling.