Hmmmm Dare i say it..................Is spring really right around the corner???? It's a balmy plus 12 today and tomorrow a plus 15. And the sun is out and shinning and so are we!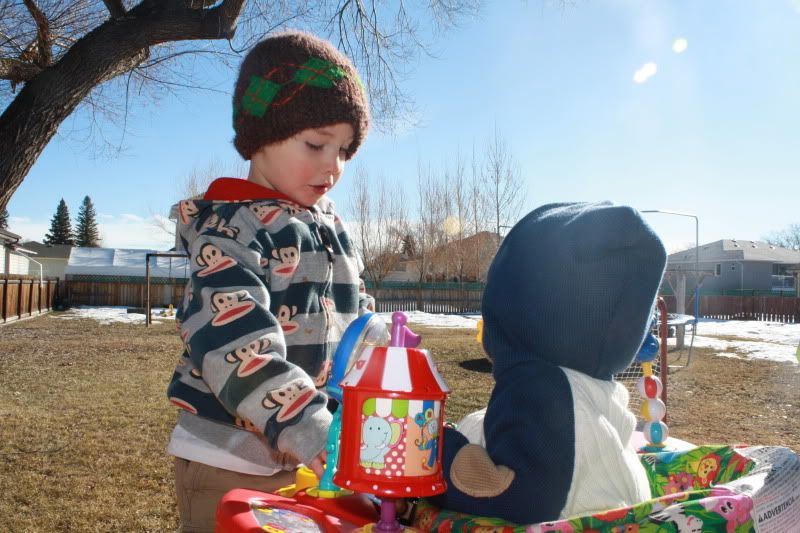 Yesterday afternoon (after the hockey game) Me and kiddies popped out for the first bike ride of the season. We quickly realized that the bike are in need of some spring tunes up. So we walked. And today Blaze spent all morning outside and Knox got in the spirit of the nice weather and he was out playing as well.
I went V.T. Friday and i made some Oreo pop's. They are so easy and turned out so cute. All you have to do is buy a bag of oreo's. Pop them in the Microwave for 20sec then open each up and put in a sucker stick and put the top's back on. Then melt chocolate in the microwave and dip them in and then sprinkle them with fun sprinkles. I have a big of a sprinkle obsession since we now have the bulk barn.
So Sunday Brody passed of on of his cub goals by making his family Breakfast of egg's in a nest that he learned at cubs. Mmmmmmmm