It was Brody's job to walk Foxx yesterday. He went out and Paris went with him. He walked Foxx, Paris Pushed Blaze in the bike stroller. This is how they all came home................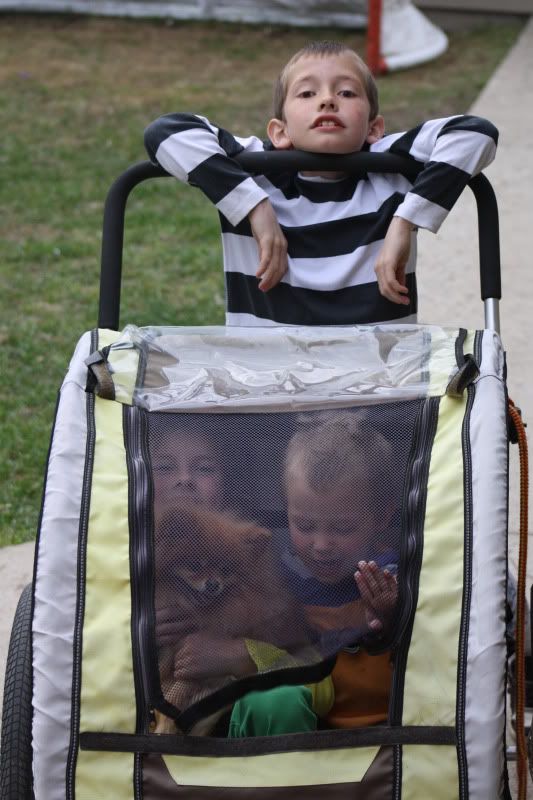 No wonder Foxx is kinda Lazy.
Knox has a new favorite Playpen. it's called the deck. It's blocked off so he play's out there with his car's for hours. He loves being outside just like his big brother Blaze.