Huge amount of pictures ahead!
One out of my seven favorite cousin's came up to visit. And Ali and Chandler and Kodie came up for the weekend! It was so much fun to have them here. It made for a fun weekend. I think the kid's had the most fun though. It's fun to see them with all there cousin's. They love them and no matter how long it's been, they pick up exactly were they left off. Scoutty payed us a visit earlier in the week and The kid's adored her and were so excited to see her, and then when Ali's kid's came it was the same thing.
So they had a water balloon fight. It had about a thousand and two rules and surprisingly enough there was only a few tears shed.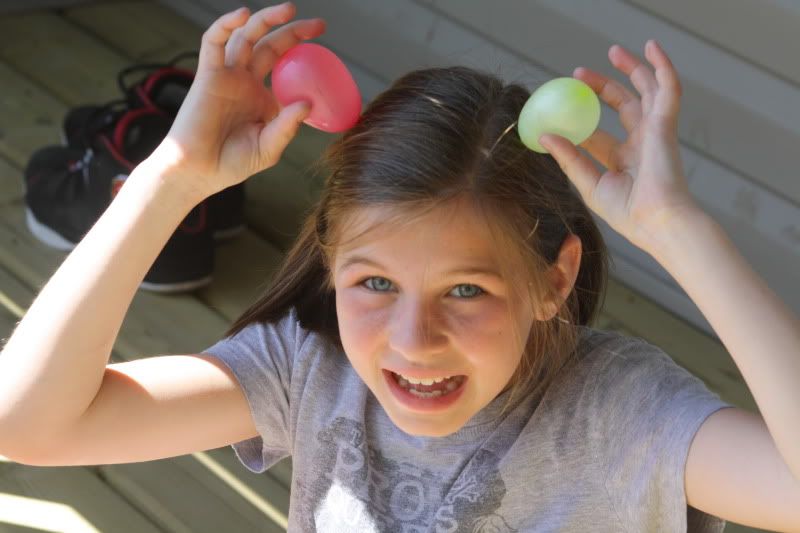 Notice her fancy earings!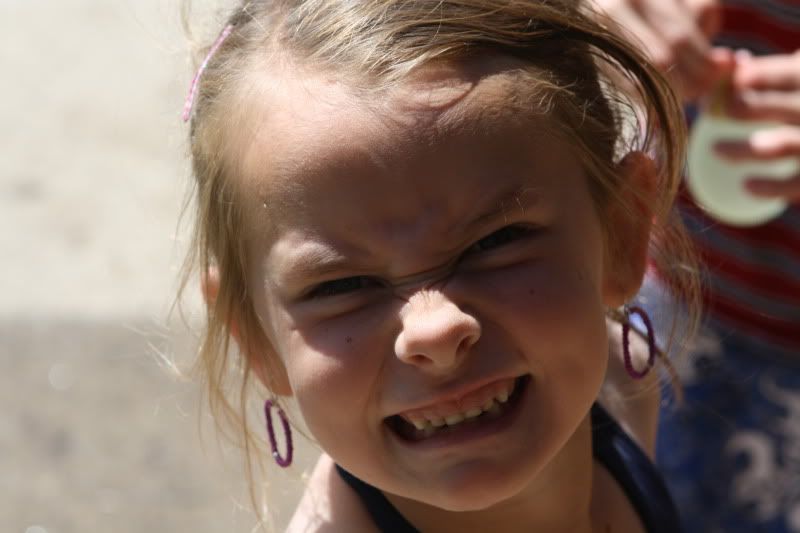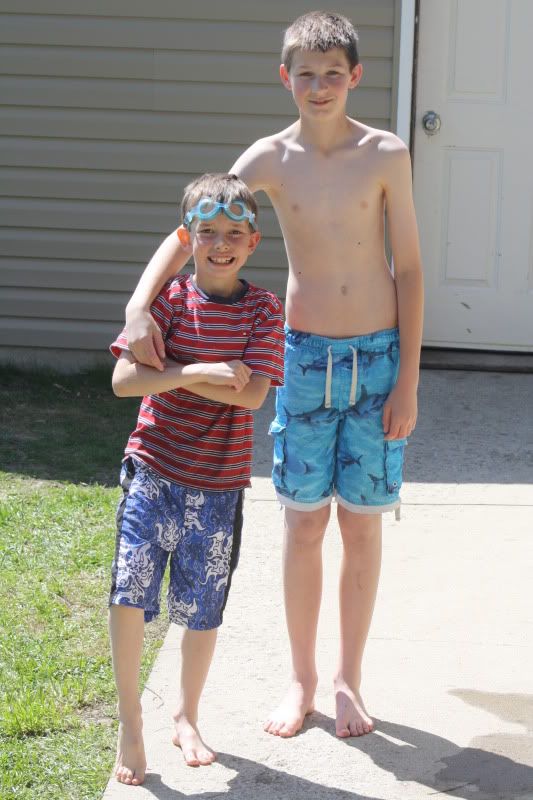 Hehe Look's like Chandler is Pee'ing but really he's just empting a water ballon, but still funny!
Jordan Joined forces with Kodie!
Then we had a Bar-B- Que. Mmmm It was good.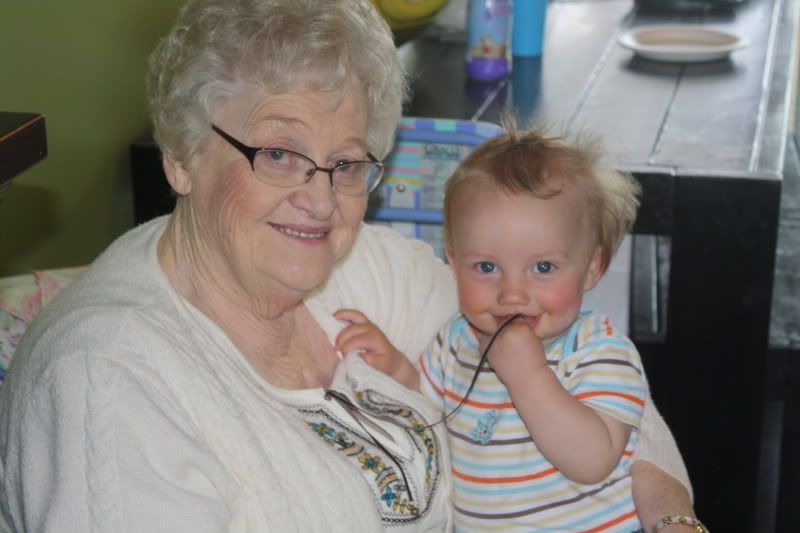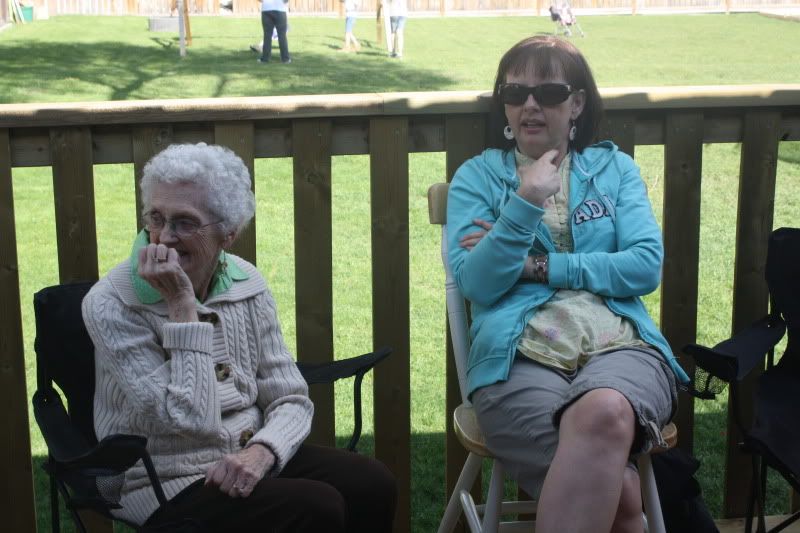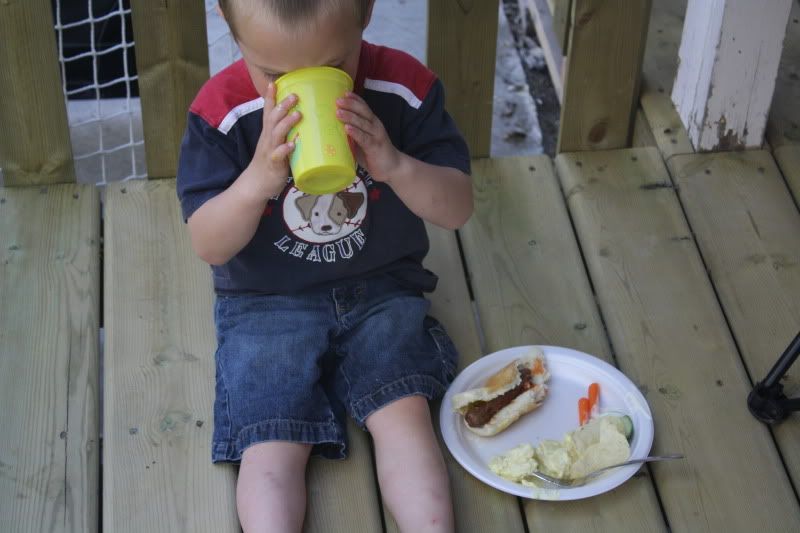 It was a super day!
Then today Brad and the two big kid's headed to church while i was elected to stay home with the little boy's who both had a cough and runny nose which is unacceptable at nursrey. So Blazer and I packed up a picnic lunch while Knox napped. When the other's got home from church they changed and we headed out to st. Mary's. The kid's loved it. Brody got to use the camera and take nature pictures for one of his Cub Badges. Blazed loved throughing rock's in the lake and Paris loved looking for sweet looking rocks.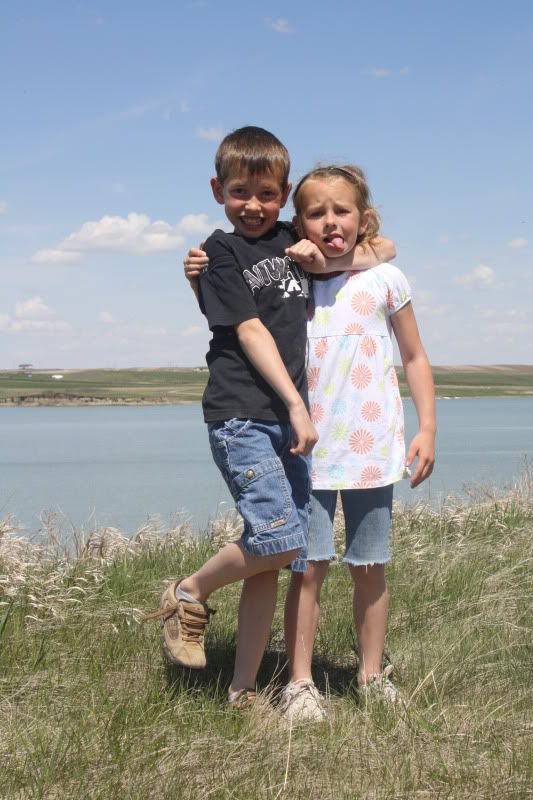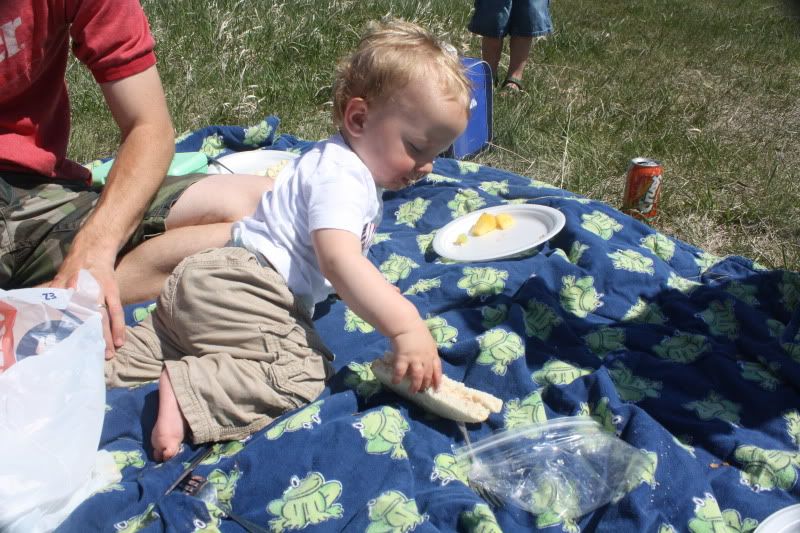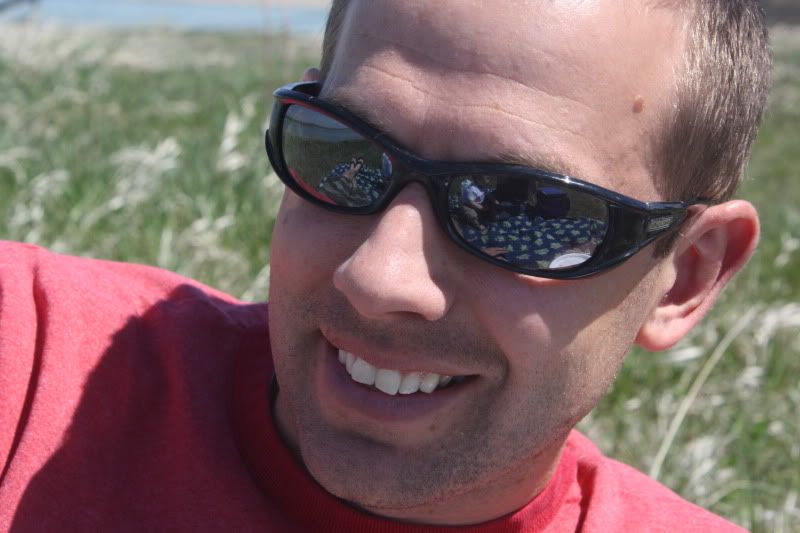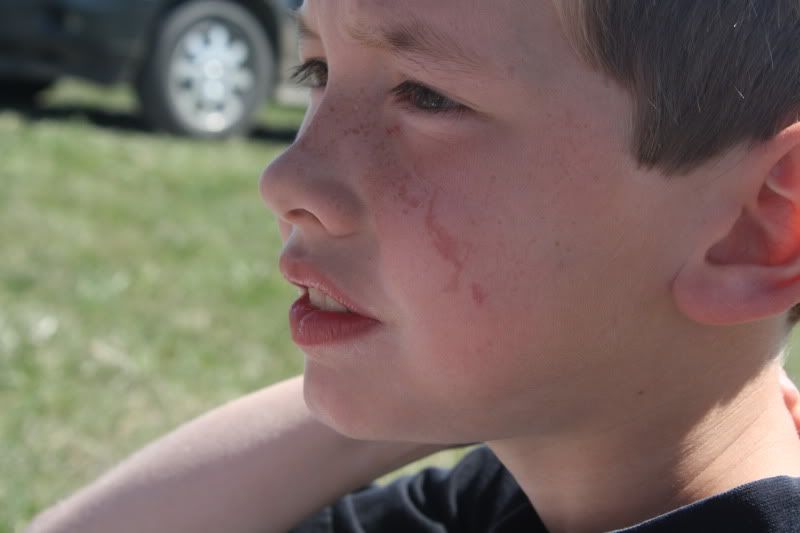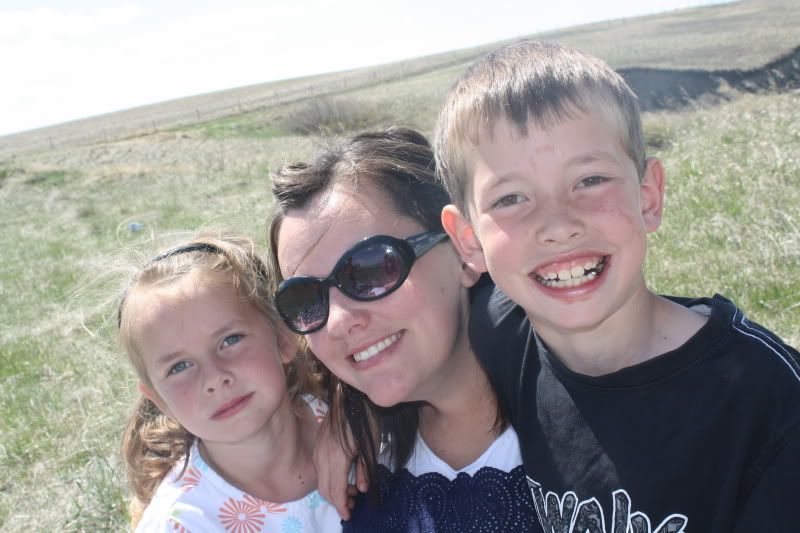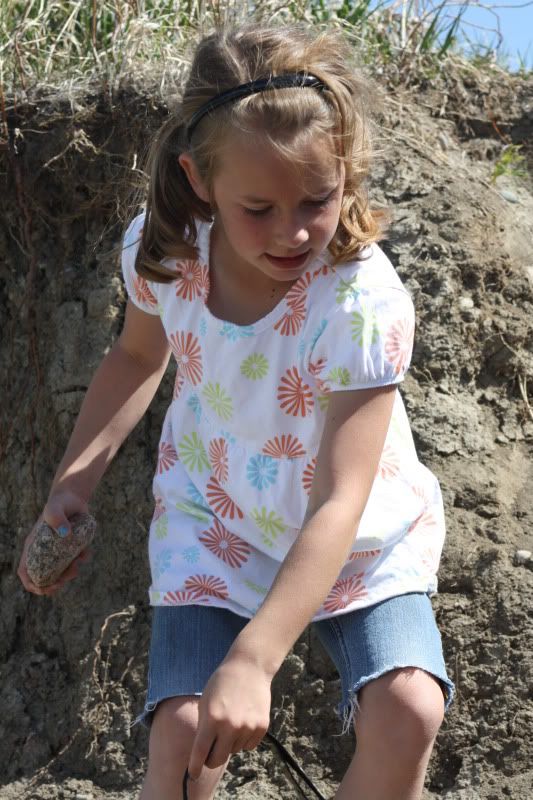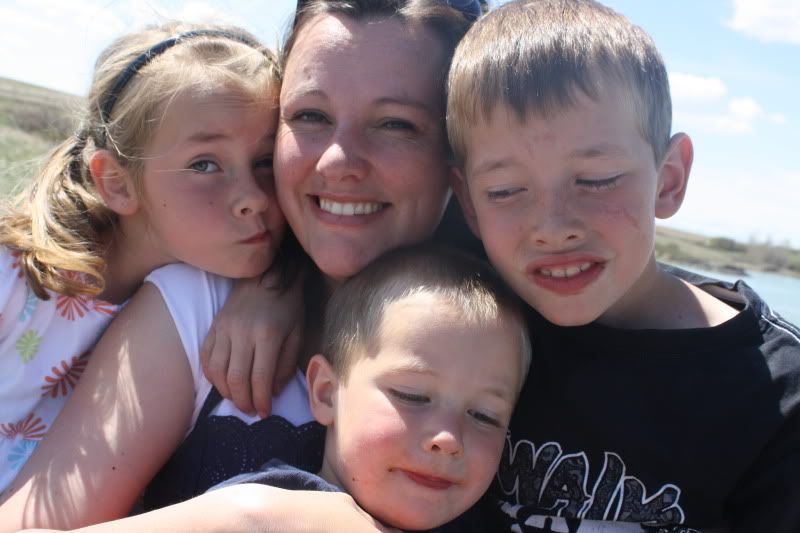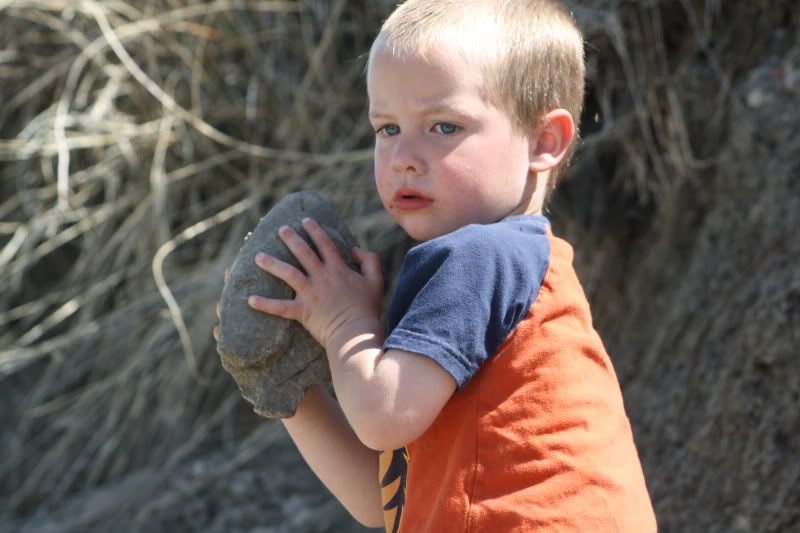 It was a fun time had by all!