Friday was our second Monthly craft night. It was so fun. We did some fun crafts. Our first one was a Temple picture frame thing. It was a bit of work to get all the kit's together but totally worth it. They all turned out so pretty. I love them. I'm excited about doing my own! I'm going to post a tutorial on how to make your own or how to finish them (if you got a kit from me).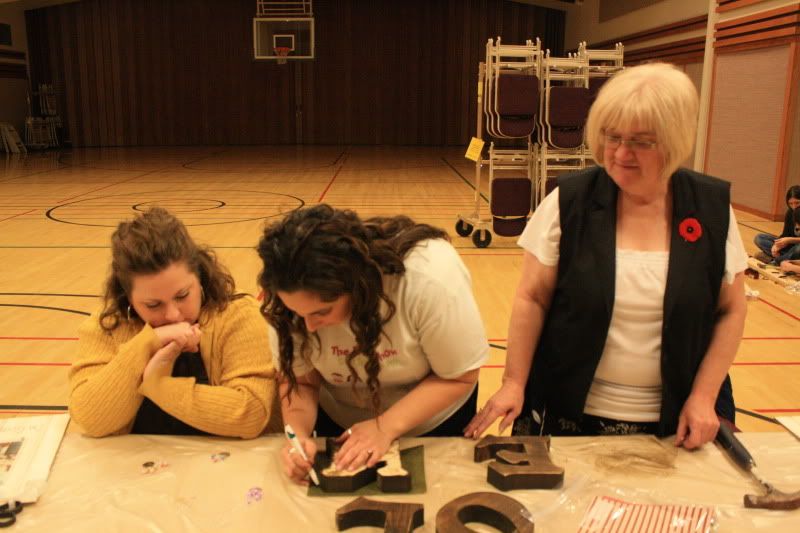 Our second craft was hand stamped Jewelry. I've seen these all over the Internet. So i got the stuff and tried it and they turned out so cute so i thought we better do it. That night we were stamping on wood which was a source of aggravation..... I realize now that had we been stamping on cement they would have worked out so much better but hopefully everyone was happy enough with them. If not your welcome to come use my cement and I've got extra discs.
Anyway it was a lot of fun we had about 32 lady's come to do one or both craft's. and they were from magrath, lethbridge, raymond Coaldale. Next month is going to be a bit more low key as we are only doing one craft but it should be tonnes of fun!