Christmas is fast approaching.... Yikes. I have not even got to the point were i think, OK do i have everything. This year I'm so lucky to have what I have. I'm so lucky to have my family, the gospel, My Wonderful Husband, Our Really Tiny house, Brad's job. Having so many hard things happen in a small town around the Christmas season really Brings the true meaning of Christmas right back into focus. The Gift of the savior and how that snowballed into the gift of the atonement. I Am so thankful at this time for my beliefs, and i am hoping i can remember this in a few months, at how grateful i am for everything i have.
I'm extra grateful for these fat little knee's, Knox loves loves loves shoes and you can imagine his excitement when he discover Paris Kitty cat's actually went on your feet. I think he slept in them.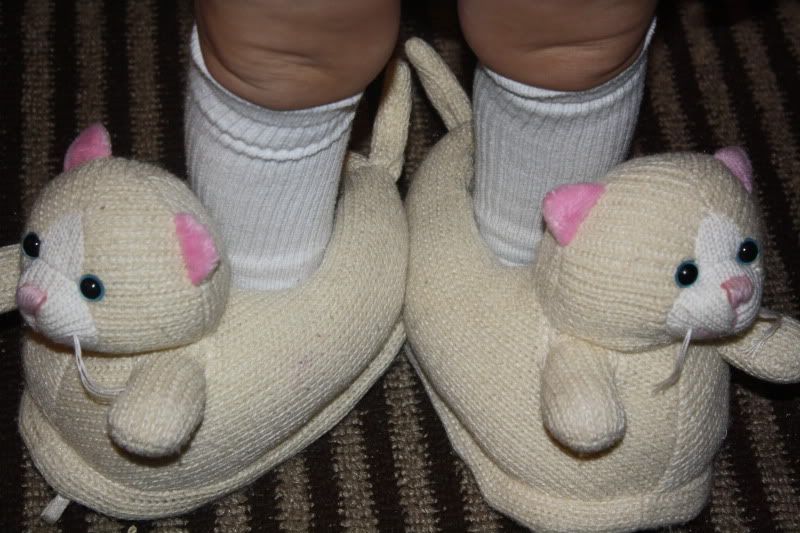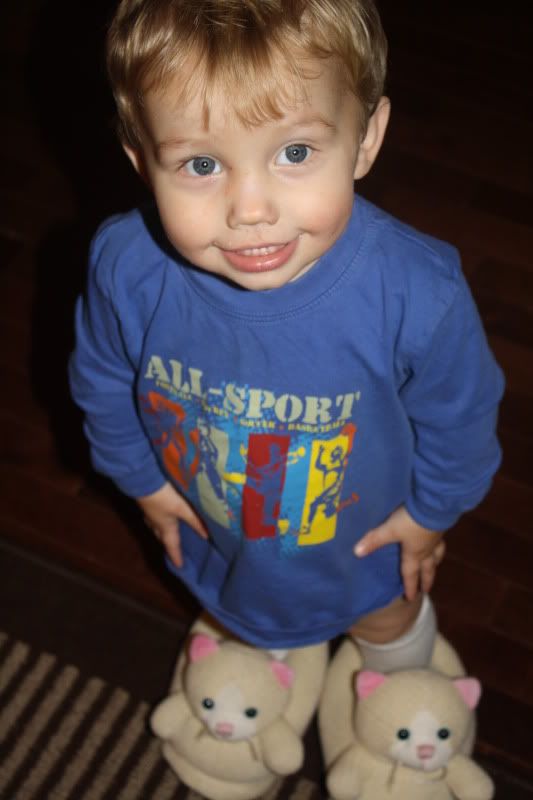 This past Monday I was invited to a birthday dinner for a friend but unfortunately i have a horrible sinus cold/cough/snot/aches/feeling really crappy sickness. So i opted to keep it to myself, so instead we made our treats to deliver (that's sounds bad after i said snot then i claim to be making people treats, Yikes i swear i was only in charge of popping the popcorn and my hand's were clean).
Brody and Paris were in charge of Packaging...... That was really hard to give up control of this, But i did.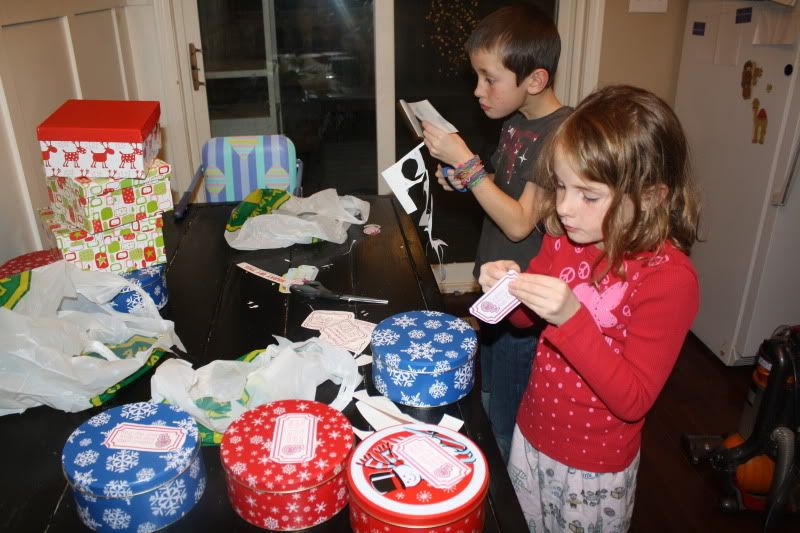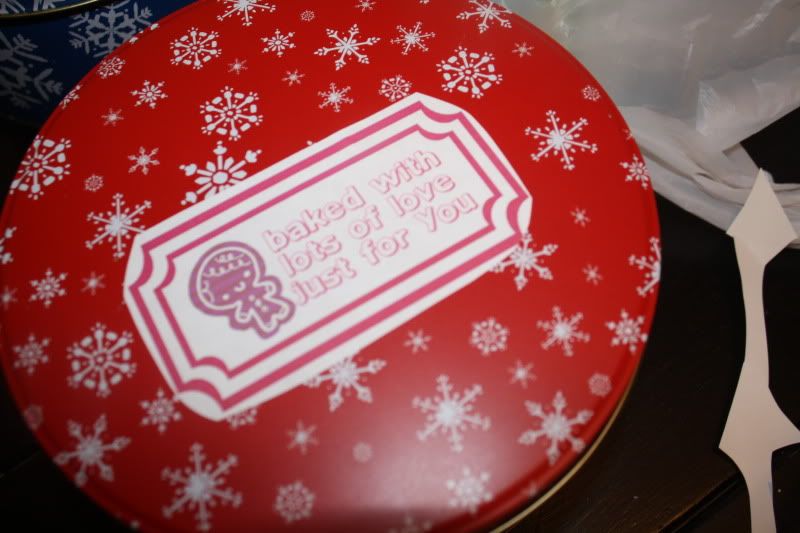 Knox and I were in charge of popping the popcorn. We made a great team until Knox discovered that the popcorn was edible. Then he was quickly relived of his duty's so we would have enough popcorn for the syrup.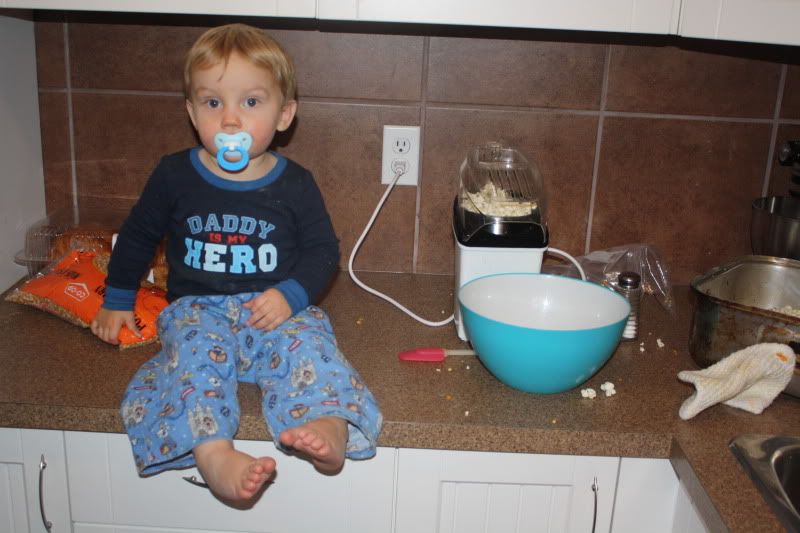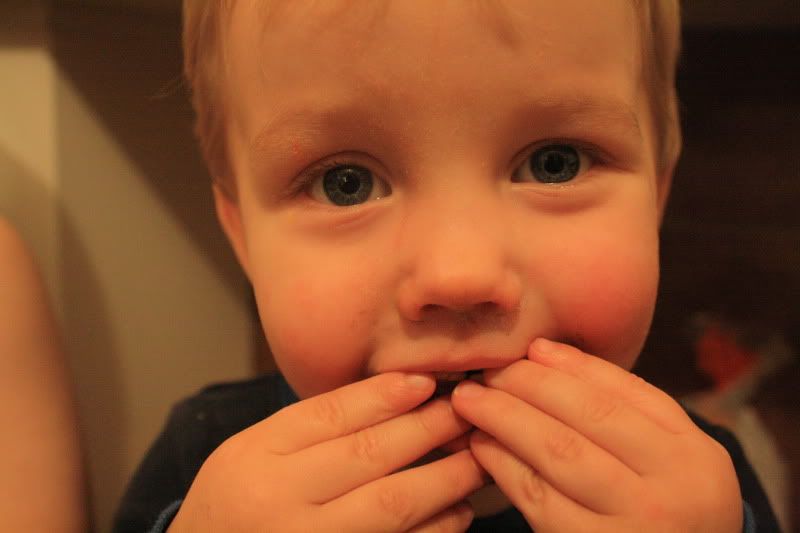 Brad and Blaze were in charge of making the syrup. Which Really is because Brad does it the best.