Wow it was the Longest "short" trip I've ever been on. We left Saturday and returned Wednesday (actually 2am Thursday morning). I thought oh it was going to be so short but really it felt like an eternity. We had so much fun. Paris and Brody were the perfect ages.
We've decided Paris was our little thrill seeker. The kid's were all good sports they try ed every ride that we wanted to go on. I forced B into a couple but he did it.
So on our way to Missoula we took the short way which was a two laner right thought the mountains, Which was a beautiful drive. The kids were so excited about the mountains they kept asking to take pictures of them. So half my memory card is of mountain pictures which really i don't care about, After a bout a half hour of getting the camera out i told them no more mountain pictures. So here is one of the 5000 mountain picture on our drive down to missoula.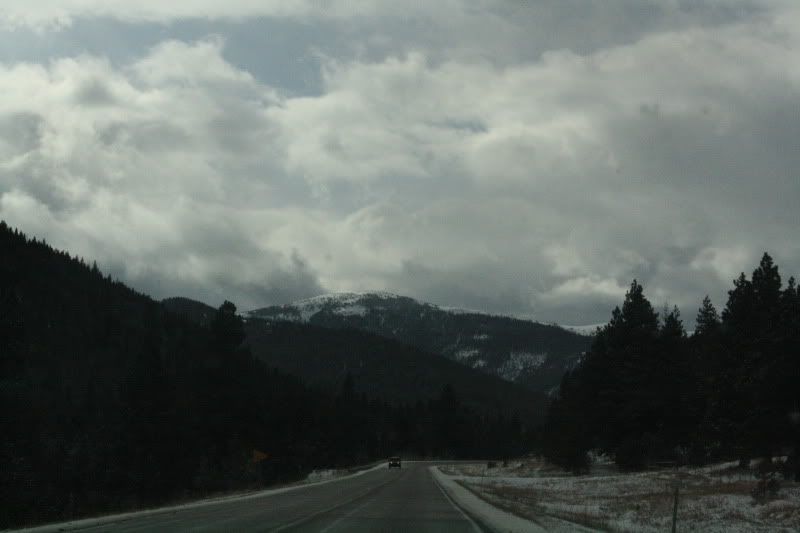 And here are the most excited kid's ever eating all there junk...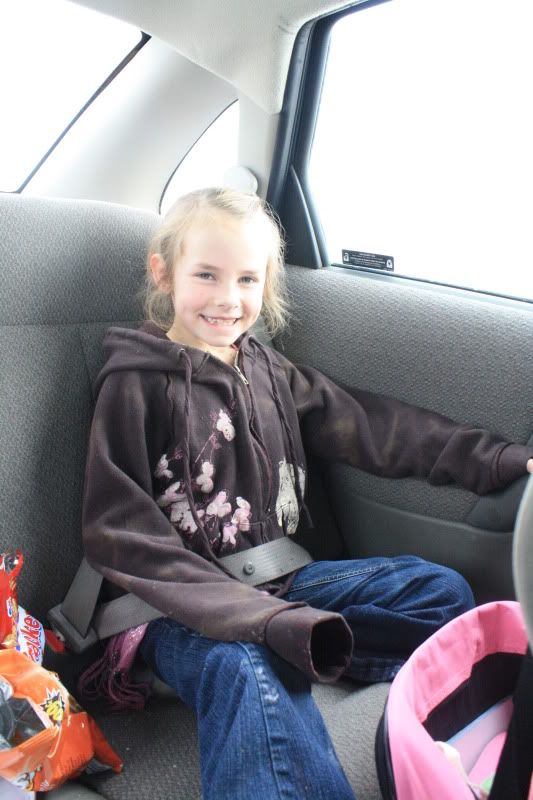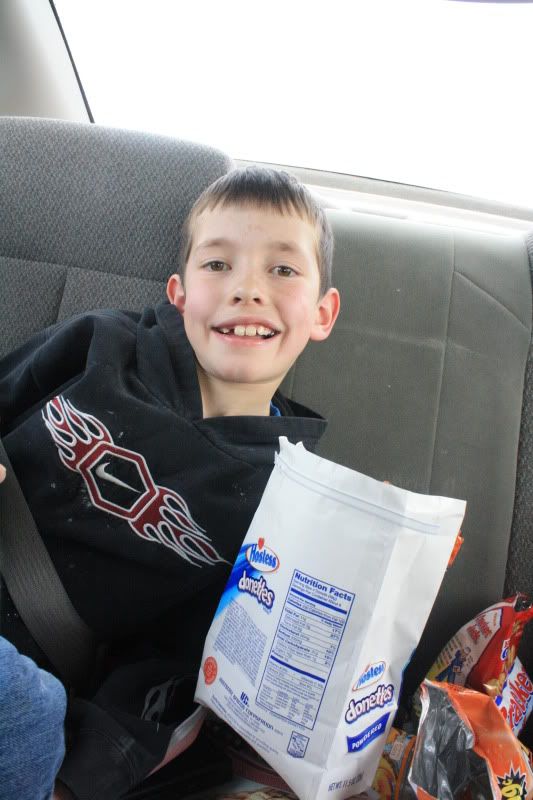 We got to the airport and went through security, Which was so funny with the kids, The last time they flew was when Brody was 5 and Paris was 3 so Paris remembered nothing of it and Brody remembered little. So when they had to take of coats and shoes and put there bag's in the containers i thought we had lost Brody for sure. The look on his face was horrific, I figured we was not going to walk through the metal detector. But he finally did and we got redressed and off we went. After that the kids could not stand themselves they were so excited to get on the plane. Brad told me when Brody and he were in the Airport Bathroom Brody said to him "Dad I'm so excited already i don't know what I'm going to do with myself when we actually get to Disneyland".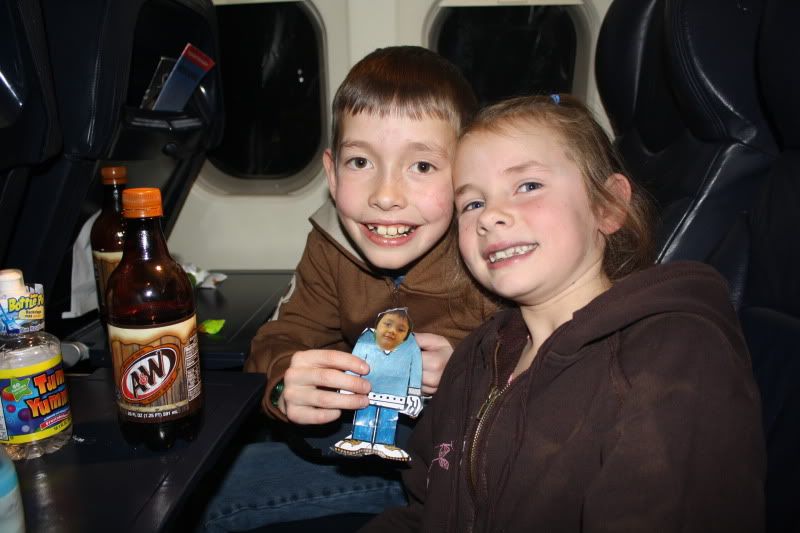 The flight was fine (i hate flying) but it was fine. We got to LA at 9 and by the time we got to the hotel it was Midnight and everyone was tired and a little on edge (and when i say everyone i mean Brad). So off to bed we went.
We had a great time the entire time and I'm warning you all now there are a tonne of pictures in this post. I'll finish telling about the trip with the rest of the pictures.
It's a small world.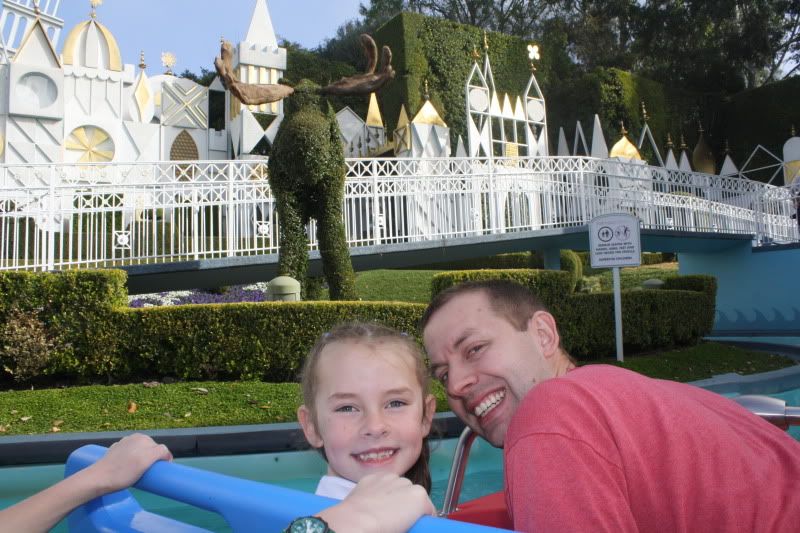 autopia. This one was so funny Paris was driving and halfway through she threw her hands up and said "mom, I don't know how to do this"... All she was doing was stearing i had to push the gas for her, Stuff like that makes me nervous for when she actually is driving a real car that she has to stear and press the gas at the same time.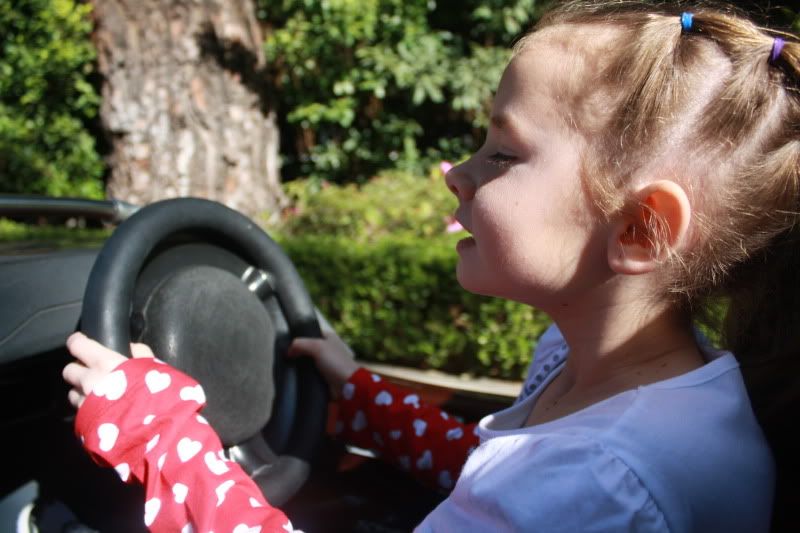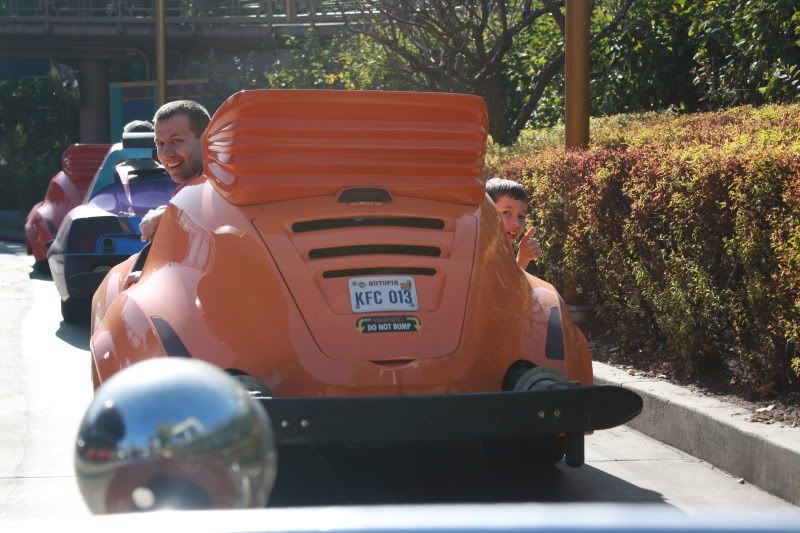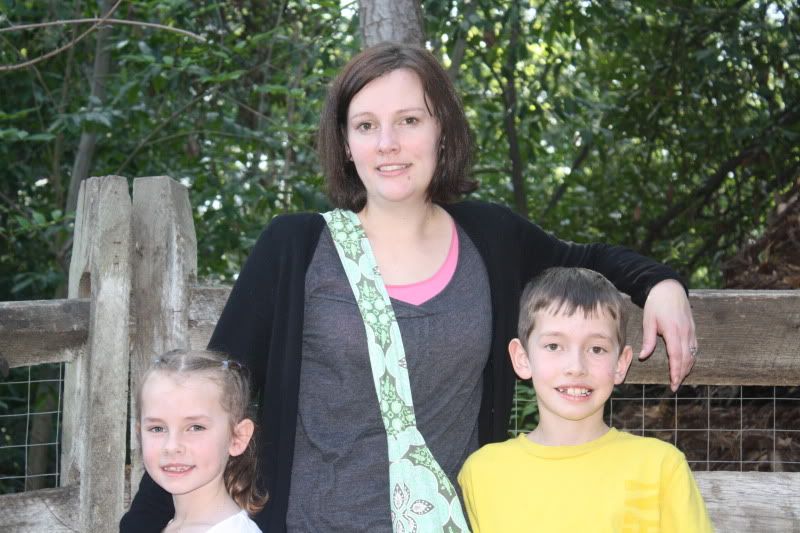 I just thought this guy was funny, He was totally just lounging in the pink tea cup. It just struck me as funny so i whipped my camera out and shot a quick pic of it.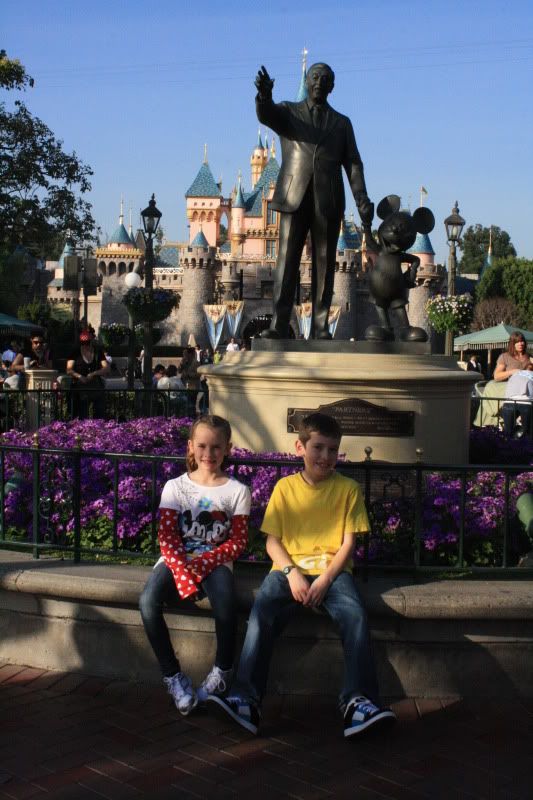 This kids were so excited about the ducks, i got a bit snippy with them trying to tell them we had ducks at home but we don't have a space mountain at home. They did not get it, so we stopped and checked out the ducks on the way to space mountain.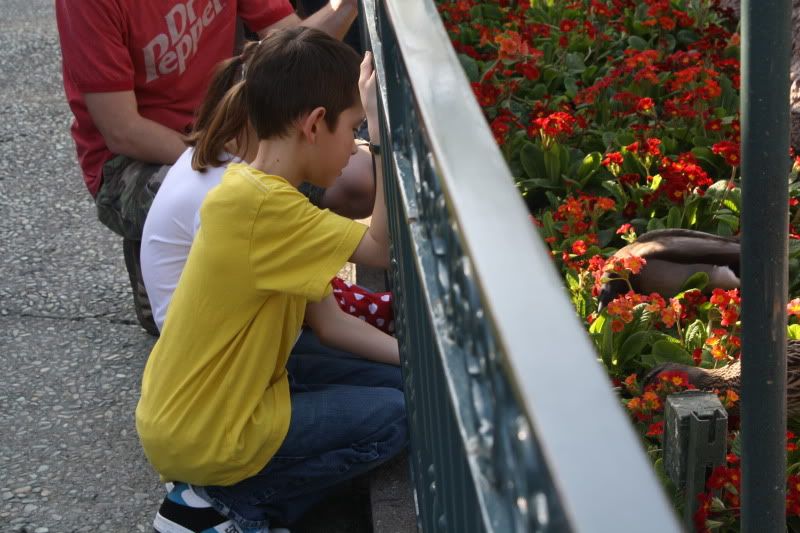 This was my star sighting, It was a little embarassing how excited i got over it, But when i saw Mary Poppin's i almost yelled it to Brad. Brad told me to calm down but not before i snapped this picture of Mary with a random little girl. hmmmm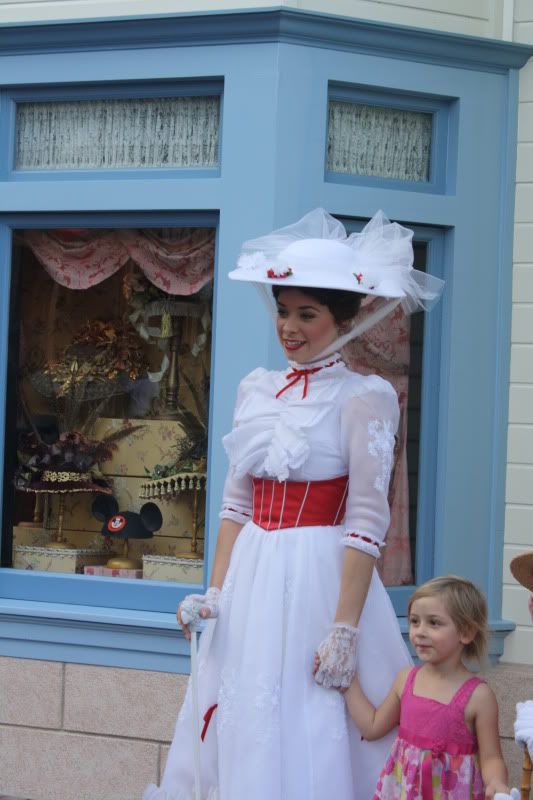 Monday night we went to Medieval times. We did this once before when we were in Dallas, And we found one close to disneyland so we thought be should do it again. Brody had kind of remembered it from texas but Paris had no recolection of it. But she loved it this time. This is kinda like a dinner theater but it's like your back in the Medival times so we had no forks or knives we ate a half a chicken on the bone with fingers and everything else was with fingers.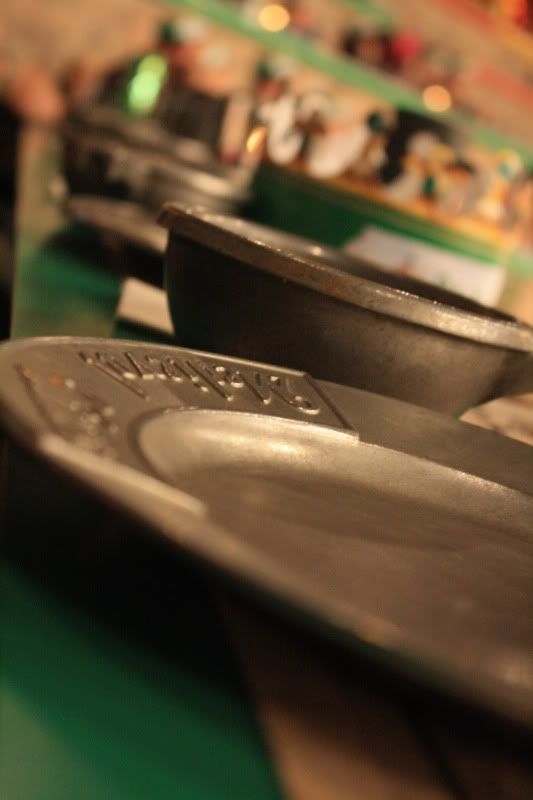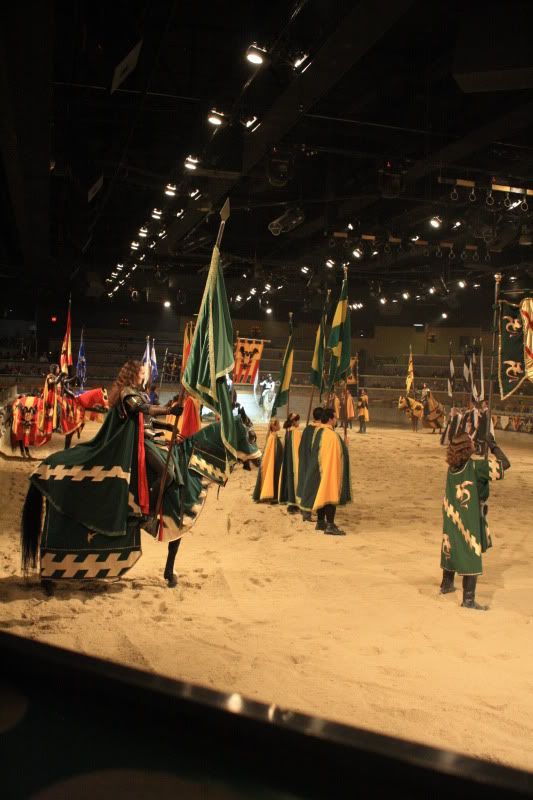 So we watched the knight jouste and sword fight, We were cheering for the green knight. Everything they had a match the princess would give them a flower and the knight's would go back to there cheering section and give it to someone, Well Paris got the first one and then he came back on the third and was going to give her another one but we told him she already had one and then after all that the princess gave the knight a fighting ribbon that they needed to give to a girl in there cheering section so they could be the princess of love and Beauty, And he gave that to Paris as well. We told Paris that he must have a crush on her, and her eye's opened really wide and she said "i think he does". Hehe it was so funny. The whole night the servers the King and Knight's called everyone lord's and Lady's and they kept calling Paris Princess which she was totally floored with, Everytime they would stay Princess she would give us the look like "did you hear that, they called me it again" It dident help that all though disneyland all the workers called her princess as well. I'm pretty sure by the end she was really thinking there was somting to that since everyone called her that. I did'nt have the heart to tell her that they called everyone that.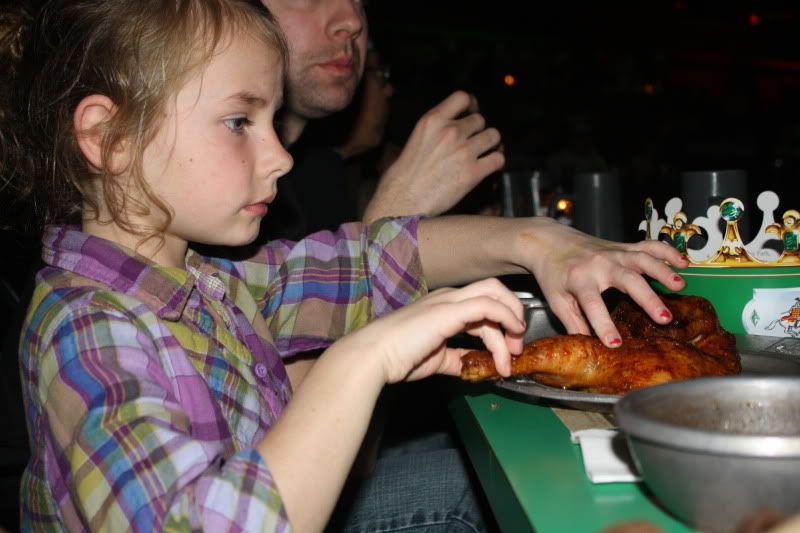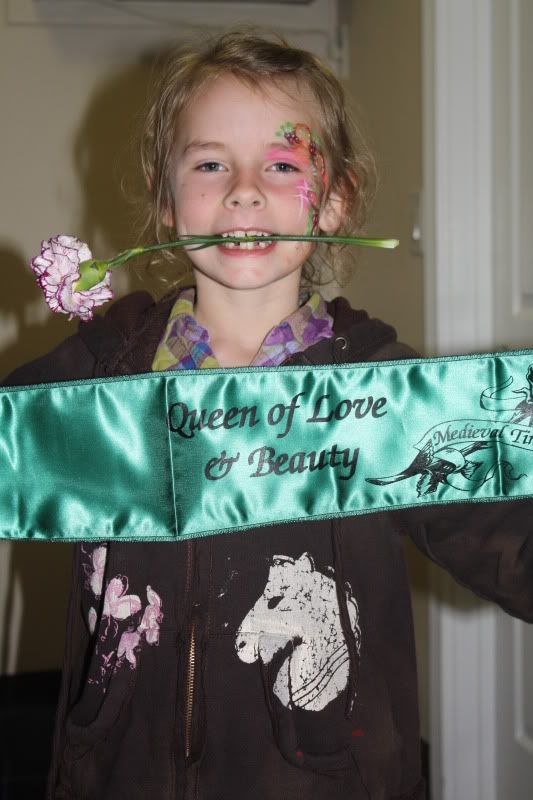 Buzz lightyear ride was one of this guy's favorites
The kids'liked it as well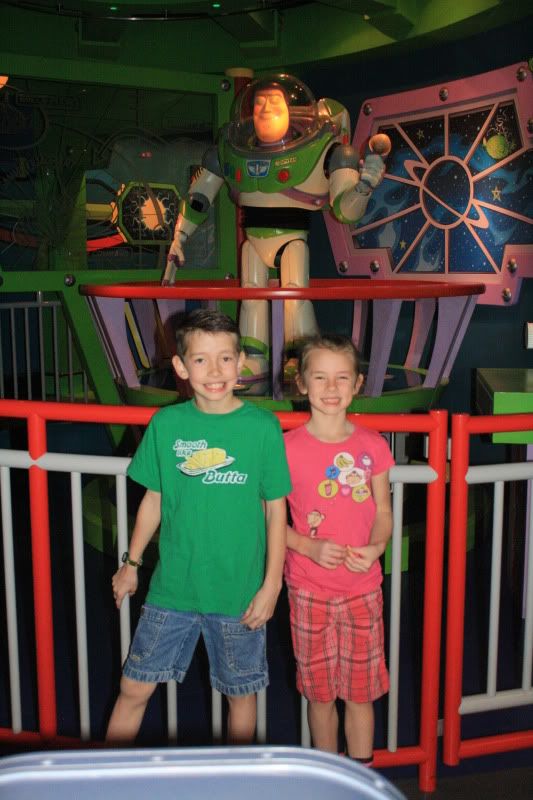 At the end of it was was crowned...... Space Ace and that struck me as funny..... hehe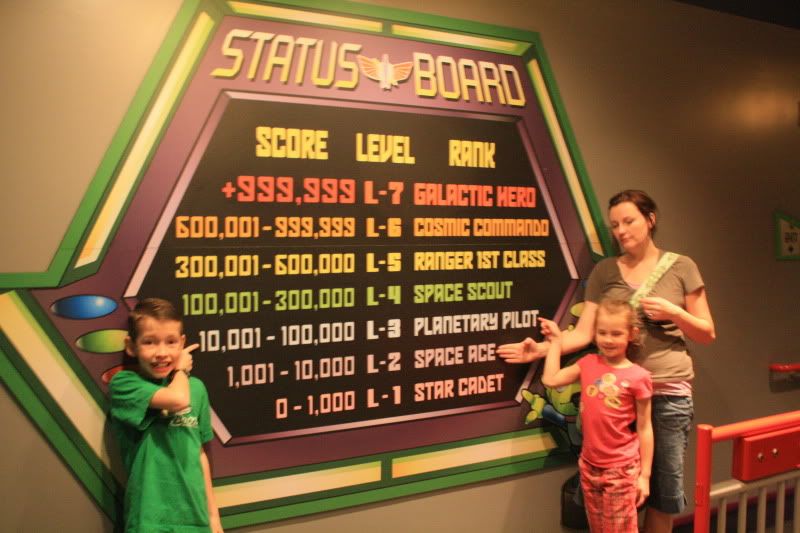 The one and only ride we had to force Brody to do out of all of disneyland and california adventure was "mickey's Haunted mansion" I wanted to do it so bad. so finally we got him in the room and she totally melted down started crying and trying to get out but once we were on the ride he was totally fine, I think he scared himself more then the actuall ride scared him.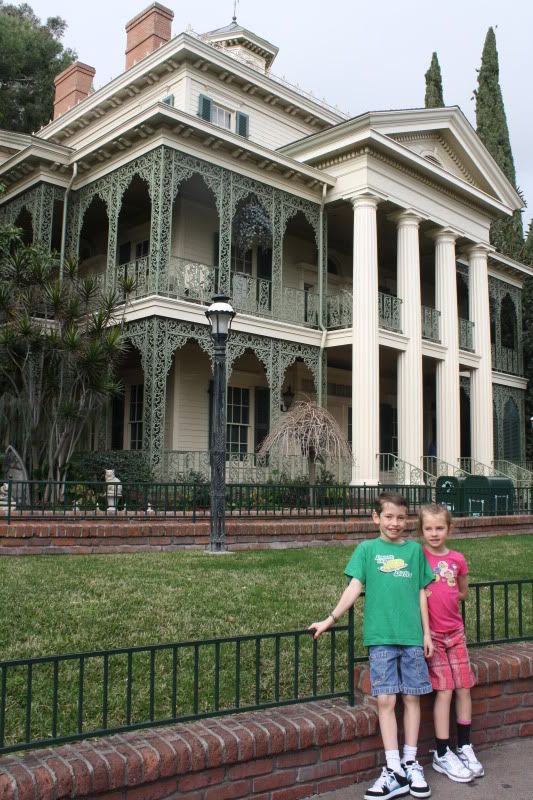 We happened to be walking down in the new Orleans square when we happend upon the princess and the frog, princess. So the kid's got the mardegra beads and did a little picture taken with that princess. Paris loved it, Brody did it cause i told him to.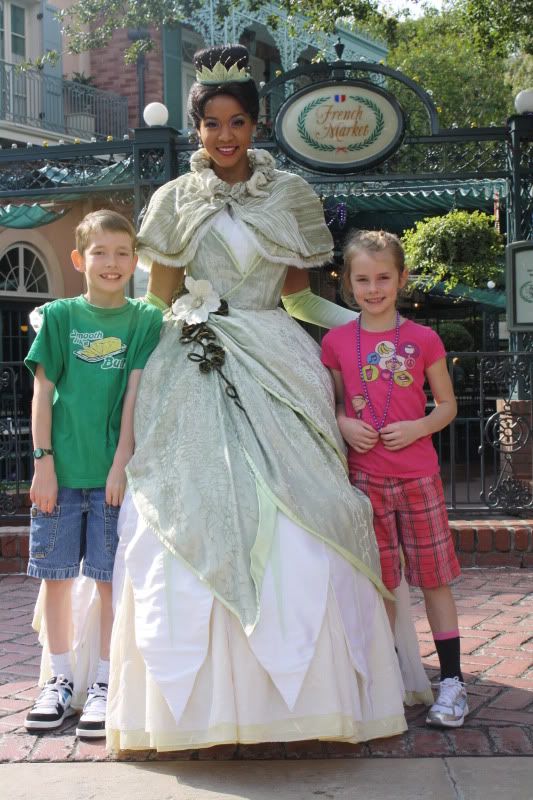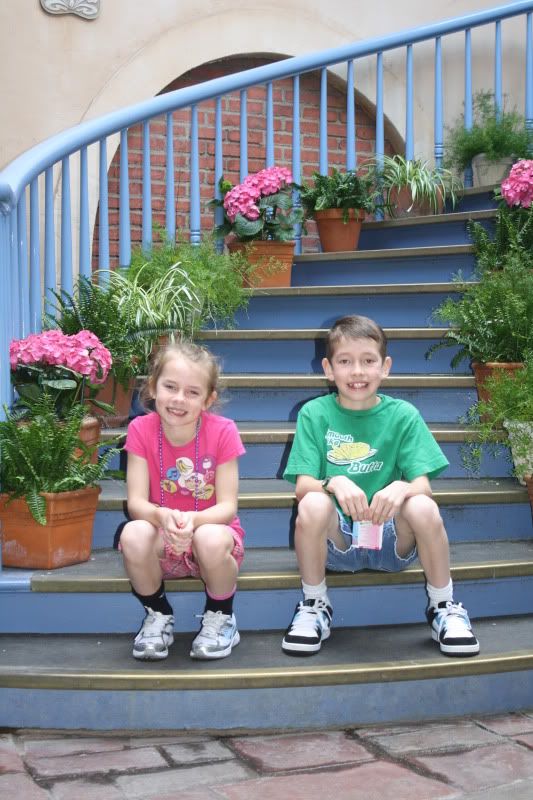 The kids'in Mickey's toon town. Notice Paris super outfit, I did pack her a matching outfit but she put differnt things together and refused to change into matching stuff, Notice her non matching Black sock's!! Oh well.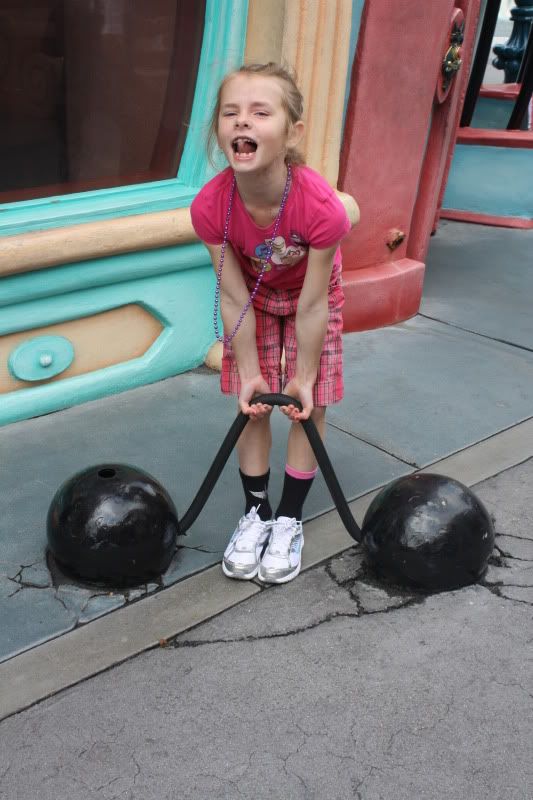 We happen to see Cinderella and the mice on the way to the castle so we followed and the kid's were first to get there picture taken with her. Brody went up there and Cinderella said to the mice, "well he look's like a young Charming,doesnt he" hehe Brody turned bright red and just smiled, I think he liked her.
California Adventure was so much fun, We saw the increadables as well as the whole monster's inc. gang.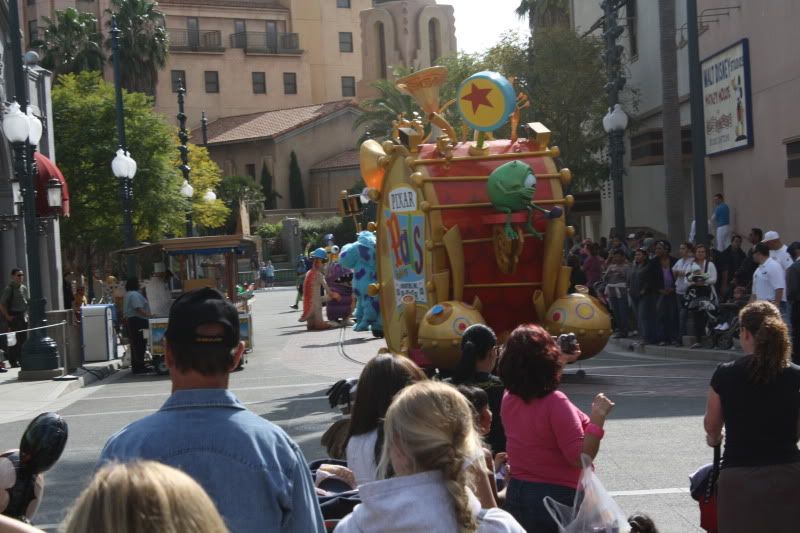 we also spoted the plastic guys from toystory.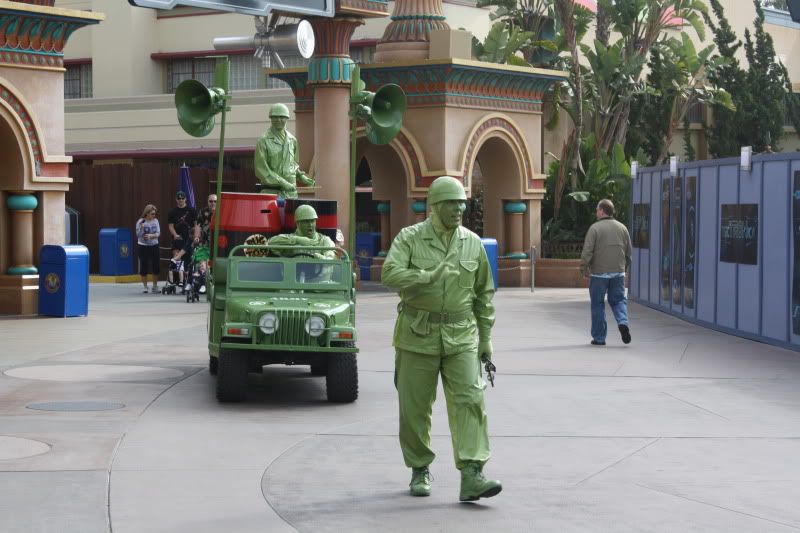 Tower of Terror was the one ride that Brody tryed once and refused to go on again. Paris on the other hand wanted to ride it again and again, So her and I rode it while the boy's waited outside. I loved it.
The big tube ride was one of the kid's favorites. Not mine, the water alway's seemed to find me the most.
I think if we had to pick one ride that we all loved at california adventure it would have to be the califorina screaming rollercoster.
All in all it was a great time. It was fun to take the big kid's so we could all do the biggest rides. Next time we go we will bring the little boy's but not till they are big enough to ride all the rides with us.