So I've decided getting back on a budget is, what i believe, would be like getting off crack. I'm going threw Panic attacks, Second guessing my numbers, i honestly had the shakes last night. But it's time. We've moved and have a goal to have our student loans, Credit card that we foolishly used to side and roof the last house (thinking of course when we sell it we'll take some of the profits and pay it off) I guess that would have work had we not lost on the house. Anyway live and learn i guess. Anyway to get all that payed off in 2 years! I'm so excited about it but to do it we've got to be on a super strict budget.
So there is a reason I'm delving into a budget discussion, I think best when things are "super cute" So i made us a super cute and organized Budget binder. When we live on a budget we fully live on cash. We don't use our debit cards or credit cards Period. So here is the "budget binder" i made.
I used my Christmas Present which was a handy Dandy Silhouette Machine. I love it.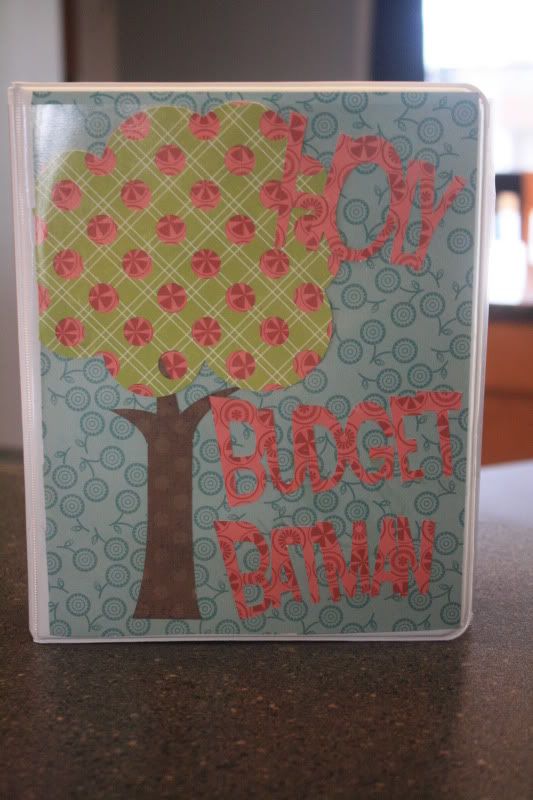 So i used a Mini Binder you know the kind, I think it's a good sized it will fit in my purse if i have to have it but it fit's anywhere. So i Made this sweet Front Page, Yes it say's "holy Budget batman" That's how organized it is! Well for me anyway.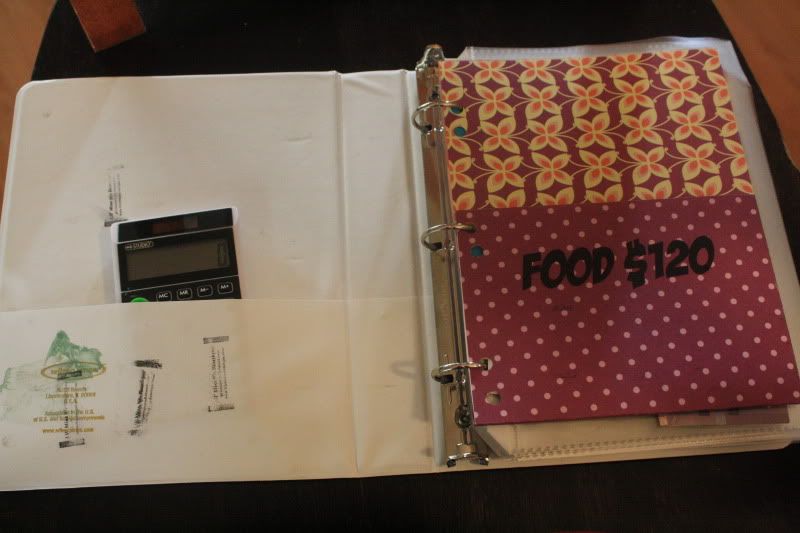 So Brad gets payed weekly so we split our budget into weekly amounts. So each category has a front pocket like this one. It's to hold the week's receipts and there is a back pocket so we can move the week's recipes to months recipes. They all have what the weekly budget for that category is so we know exactly how much to get out of the bank once we deposit the check.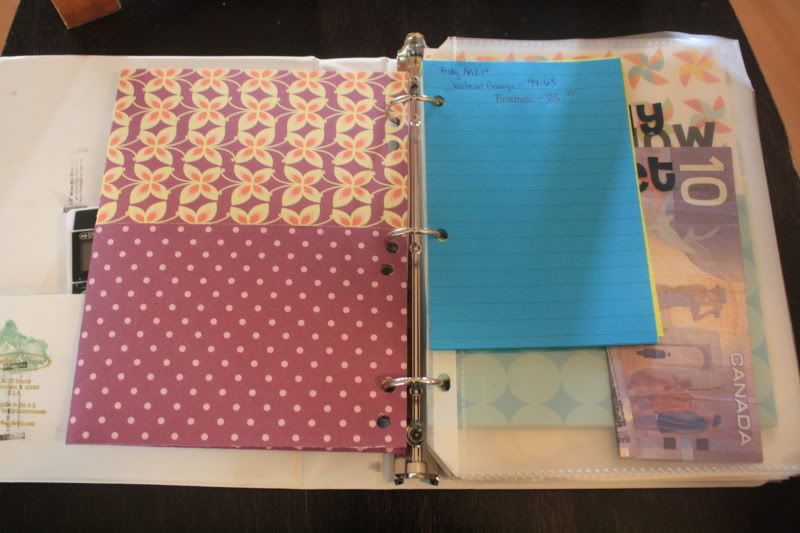 So you flip that page over and you get some lined paper, That's were we write down what we spent and were, So we are completely accountable for every penny that is spent.
Then we have our clear pockets that is filled with the money for the week, The next clear page is the overflow (which I'm pretty sure will stay pretty empty) but it's for the money that is left over from that week that we can save for extra things.
This was just the next category. Just showing how cute it is. But the whole book is filled with our different categories Well i think 6 category's.
And then finally at the end is a calender that we fill in with what day's and the amounts of the bill's that are automatically debited from our account.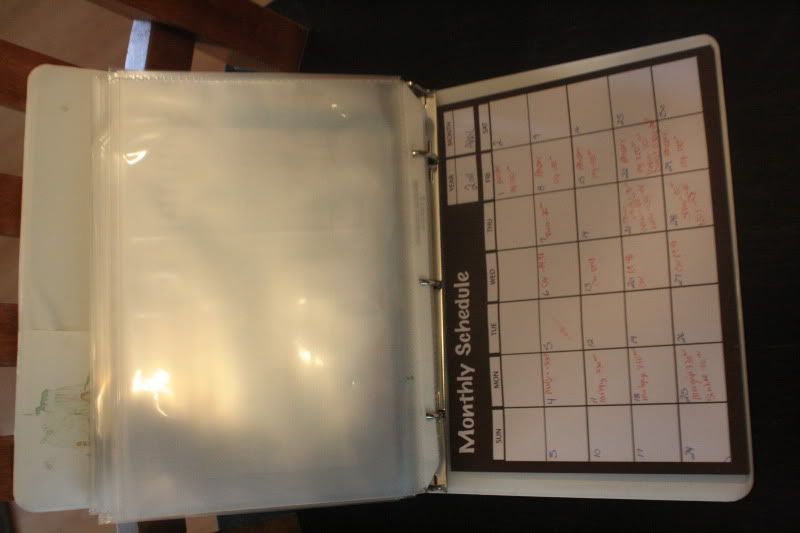 So you may wonder why i care to put this on the blog?? Well really i just think it's so cute! I love it! And if you write down a goal your are way more likely to go through with it!
So Mom wanted to organized her recipes, They had become quite a mess and she wanted to weed out the ones she didn't use, and organized them into categorized to make it a bit easier to find what she wanted. So she went to the dollar store and got some floppy photo albums for a dollar. They were kinda ugly on the outside but she went ahead and got all her recipes out and organized the all into 5 different categorises. Then she brought then to me and i did the covers for them. I used my Handy Dandy Silhouette machine (I'm pretty sure I'll always refer to it as Handy Dandy). They turned out so cute and it's inspired me to redo my cookbooks. Everything tastes better when the recipe come out of something cute!! Am i right!?!