Knox Loves to go outside, I don't let him very often unless he's in the backyard and I'm out there. Well until Brad puts the fence back up. He Screams and freaks out when he's not aloud out. In this house he's even got figured out how to open the front door, So we always have to have it locked. Anyway he found a new Perch this past week. The kid's like playing with the next door's kid's and basketball hoop. Knox has it figured that Grandpa's walker is a perfect height. So up he gets with his juice box and fruit snack's and watches and wishes he was out there with them.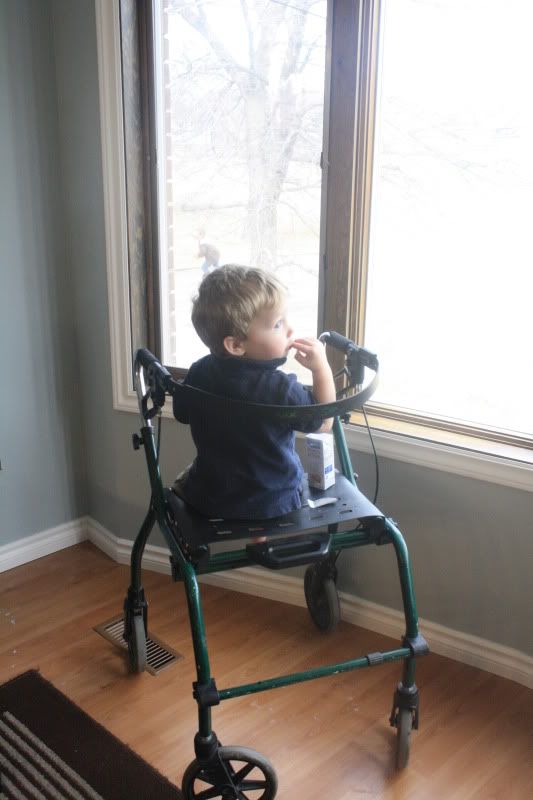 So We are pretty sure we've got Knox's profession pinned....................
Can you guess???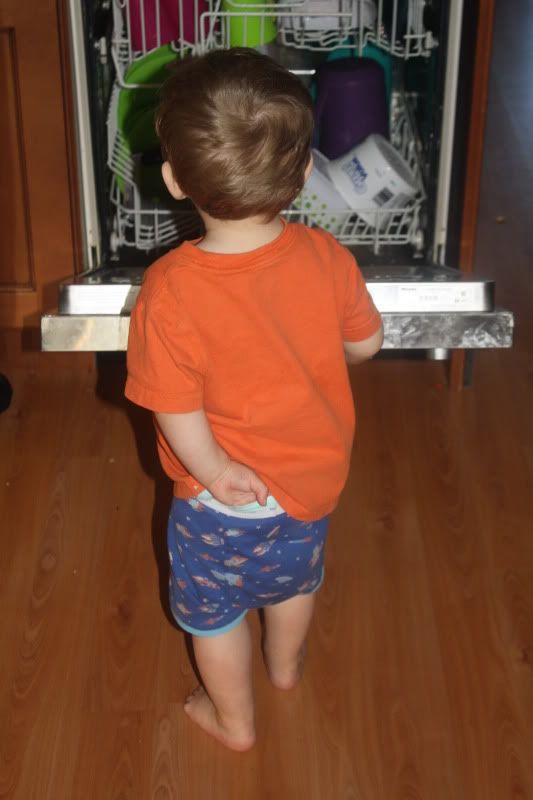 Grandpa Rod came way across town this weekend for a visit. The kid's love that he gets to stay over sometimes when Grandma has other things going on. This week Grandpa got in a bit of trouble for laughing to loud and waking Knox up so he was sent downstairs to watch Tim the Tool Man. Grandpa was woken up in the morning/afternoon by the two little boy's bringing him oreo's. I don't know how he got them trained so fast, but they were running back and forth with oreo's. In the afternoon Grandpa showed the kid's a experiment he saw on T.V.
It was warm milk with drops of different food coloring and then you drop a bit of soap in the middle and watch. It's really cool. It would be even cooler if Grandpa remembered why it did what it did.