I don't know what it is but every laundry day, Both Boy's end up with Underoo's on there head. And every week i laugh, Cause i think it's so funny. Somethings never get old, And i guess this is one of them. I think it's funny that they are super hero's with there (they are clean but still stained) skidmard undies.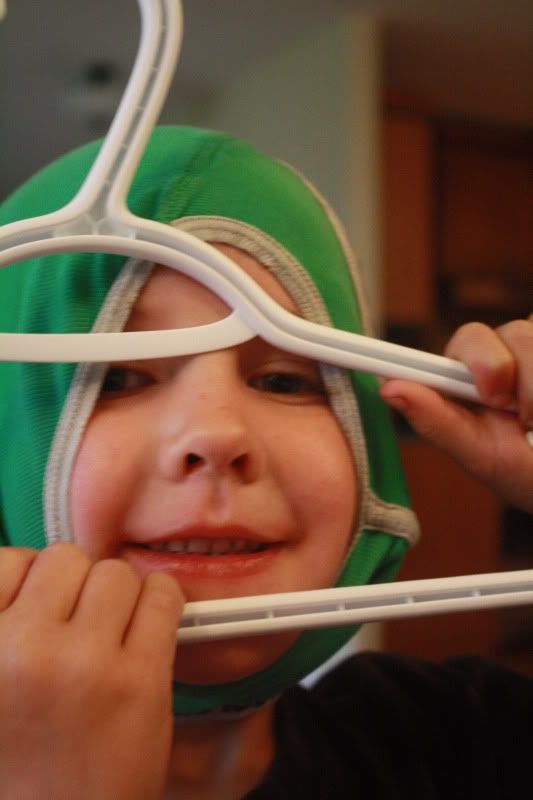 On to not so funny things. i finished the table living room table. It's funny how you spend so much time trying to make something look really old eh. I got this table thing from Mom, Who got it from a Garage sale along time ago, She added the leg's, and painted it red. Then a few years later she painted it a cream color to match her living room, then i needed one for my Bedroom so Mom so nicely gave this one up, but i quickly decided it needed a home in the living room.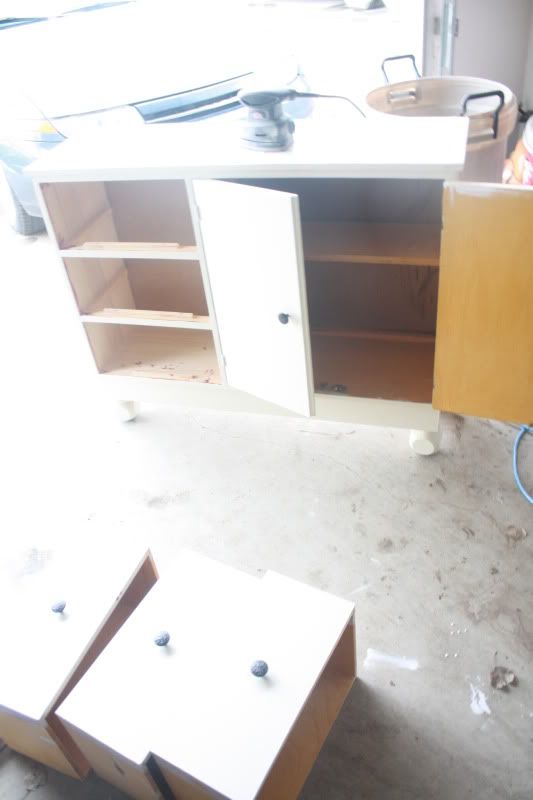 So this is what it started out (when i got it from mom). Cute but i had to paint it to match my house.
So i sanded it and wiped it down. Then i took some Turquoise paint and Painted where i wanted it to show. So mostly corners and edges.
Then i Painted the main color (which i love) It turned out to be my perfect color. Once i had 3 coats on i let it dry really good then i took the sander to it. I sanded and distressed it enough so the red and Turquoise pokes through.
I left the drawers out and had Brad cut some boards to fit for shelves, then i painted the inside of were the drawers use to be.
I got two cute door knob's, and used my HandyDandy Silhouette machine to cut me the Pussy Willow design. And i folded up all my quilts and put the in the shelves!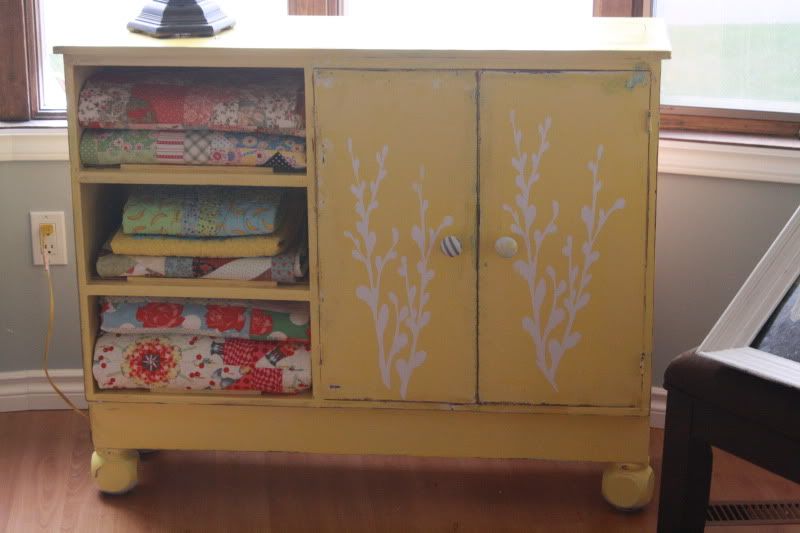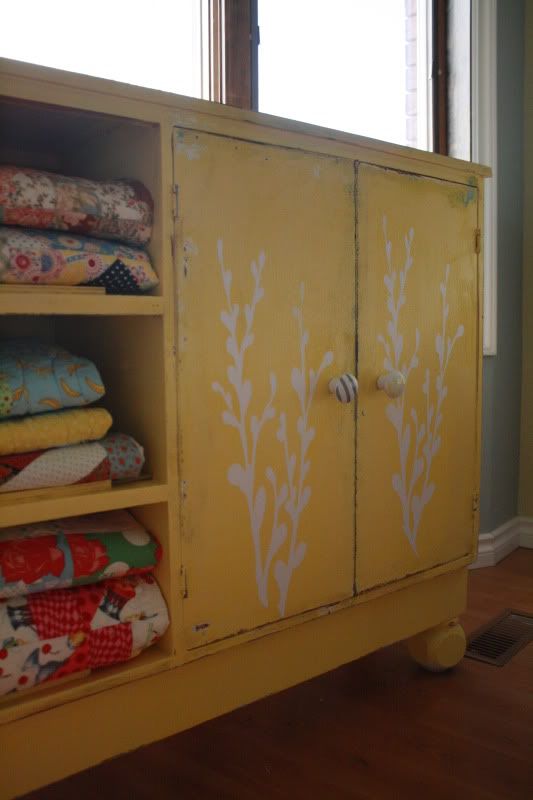 I love love love they way it turned out!! So next I've got to get fabric to cover the brown chairs.