I've got cupcakes coming out my ears. Paris had a great idea a couple weeks ago. He wanted to do a cupcake sale. We've really been into making cupcakes the last month or so. Anyway she decide that would be fun. So when Her cousin Tatum came we decided that was the perfect opportunity. So we made up 2 dozen cupcakes, one dozen Pink Lemonade cupcakes and one dozen Score cupcakes. I had a eye appt. so Grandma Sharon helped the kid's get set up at the post office. I thought i would have Lot's of time to make it home and snap a picture of the girls hard at work.
I missed the whole thing they had sold every last cupcake in a hour and a half! They were so excited and ready to do it again the next day. I said No! But one week later they asked again and i said OK! So this time i stuck around to help them. They had so much fun seeing everyone up town and selling there cupcakes.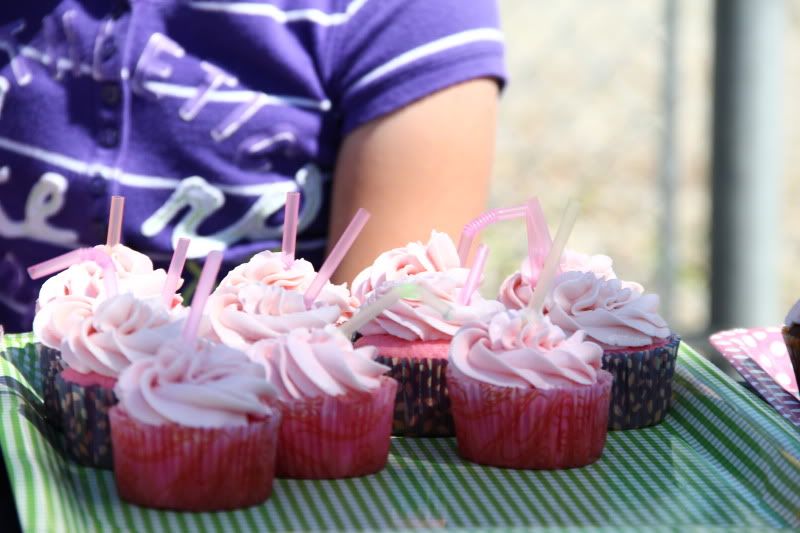 This week we made Pink Lemonade again, and then we mixed it up with a Oreo Cupcake and a chocolate strawberry cupcake. They sold all there cupcake in 1hour and 15 mins.
So Paris decided this was going to be her summer Job. I agreed as long as Brody gets to help her (now that Tatums gone) she gives me 5 dollers to replace my butter and icing sugar, and that she put 3/4 of her earning away into savings. She begrudgingly agreed. So as it stands now every Wednesday Paris and Brody will be out Peddling there cupcakes!!