So this year Easter we spent at home... We got home from our Kelispell trip on Saturday night so the easter bunny was able to come on sunday.... After church. The kids were all really excited. I was excited cause I was able to get everything down in the states so it was pretty cheap and lot's of fun stuff.
The Little boys were so excited about it. Even more excited when they saw the note from the Easter bunny. Blazer and Knox did'nt go to church... they both had a wicked cough...So they were hidding out in the bedroom while the easter bunny dropped of his goodies.... Blazer looked out the window and could hardly contain himself... The kids and I came home from chuch and the first thing we hear coming through the Door was " B...(brody) the easter bunny came and pooped out eggs all over the yard!!" I think he got that from a easter movie they had watched. Funny non the less.
So the kids checked out there baskets and then out they went for a easter egg hunt. It was a great Easter sunday to spend together.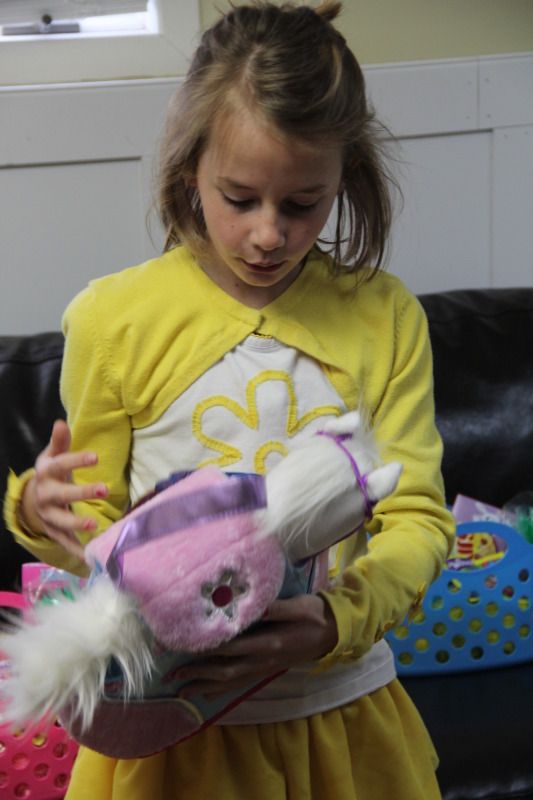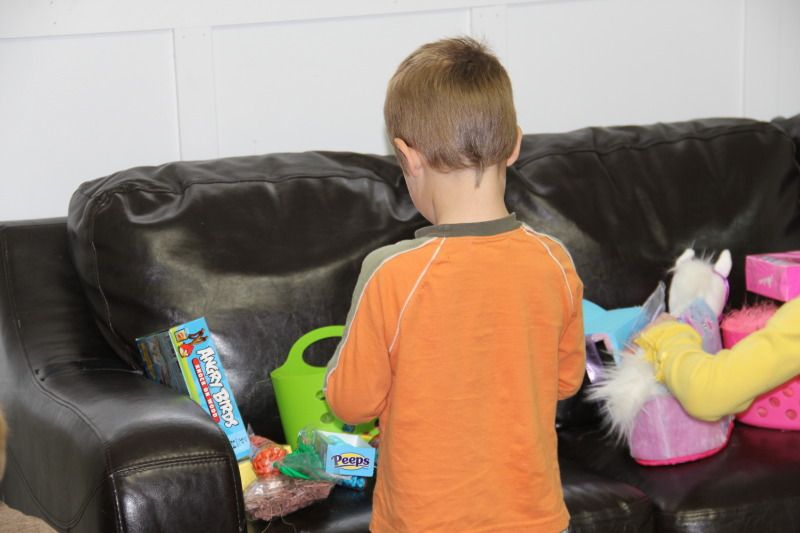 Ready for the bunny poop hunt

Yes Brody is wearing winter boots.... No there is no snow....