This is what Blaze does in the morning. He gets up bright and early with the kids gets breakfast gets dressed head's out the door with the kid's and sits on the front step and waits for Papa to pick him up.
Poor Dad gets a phone call almost every morning cause he's just not fast enough for Blazes liking. I would feel more bad about it but Dad really had got him in the routine of it. So Until Blaze finally get to really go with the big kid's to school i believe he'll be waiting on Papa!
This is what he's like when i wont let him out to wait at 7:45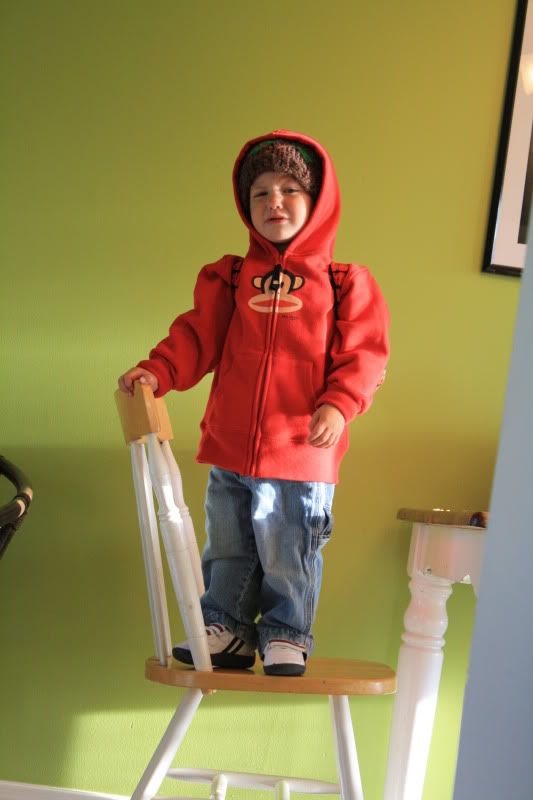 Finally at 8:05 the kid's go and he get's to go wait.....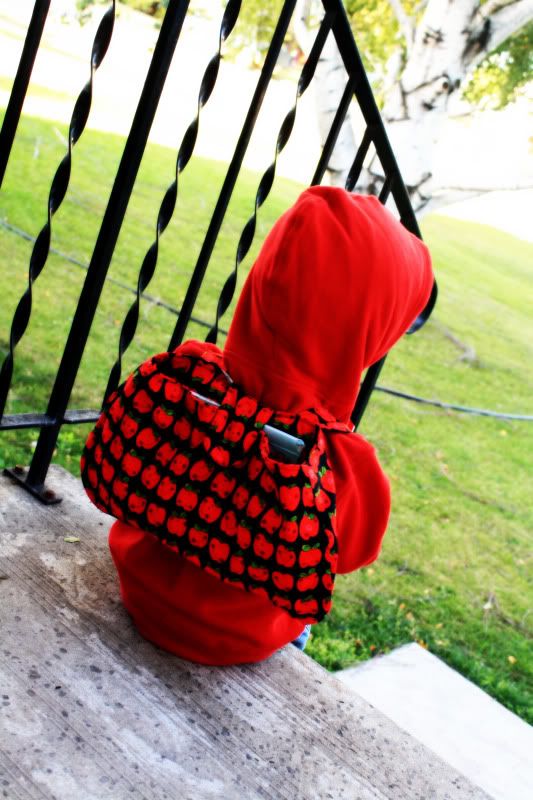 He has to eat a snack to hold him over till they get there morning sugar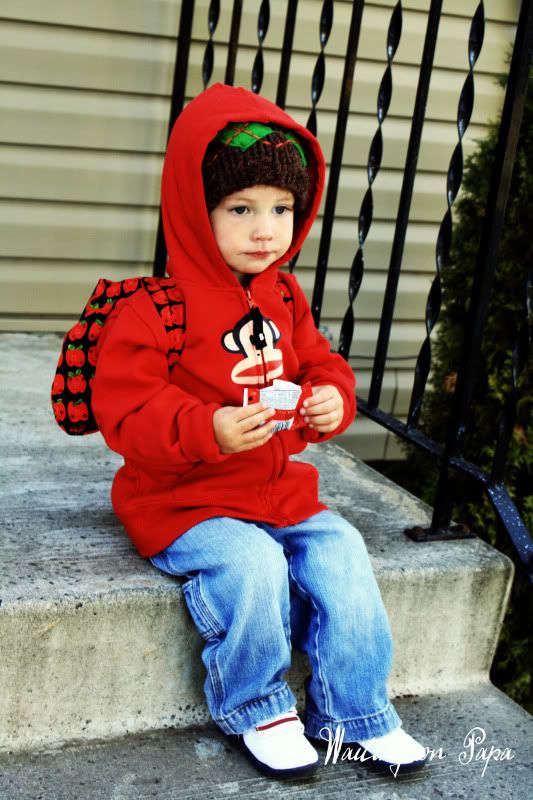 Thank heavens for Grandpa!