Mmmm I guess that's the good thing about living close to both families. We get invited to both Turkey dinners.
Today was the Wolsey's. Great food, great time the only thing's missing was Parker and Carson. (and Angie and Nate). We missed them and hope to see them next thanksgiving.
Of course Pictures of dinner and then i got snapping pictures of our Beautiful new Neice and of course our baby Gocky.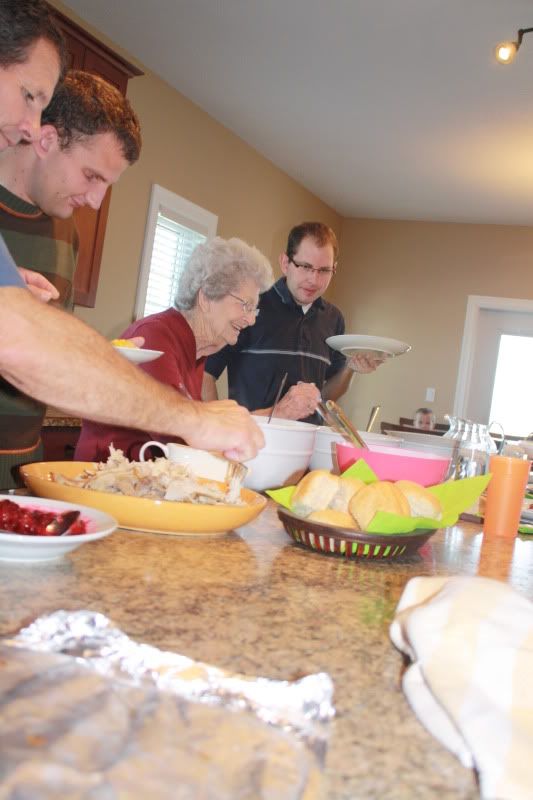 I love this picture. It looks like Knox is super serious about holding Emily.