So this is my kind of winter so far. It's a balmy plus 13 out today. I'm in my Capri's and flip flops (which i still wear when it does snow). The last two day's the boys' (as in Blaze and Foxx) have been allowed to go outside to play. Blaze loves it out there. He cruises around the back yard for along time. Foxx does not last as long mostly because he's a little scared of Blaze, which i guess we all kinda are.
Much to Brad's dismay i do believe it may be a mild Winter.......Oh knock on wood. Brad is upset because he has the garden plot made up into a ice rink but he's waiting for it to freeze so he can actually put water in it.
Our sweet baby boy is growing up so fast. He's 4 1/2 months already and doing things way faster then the other kiddies. He's already got 2 teeth, He's rolling from back to front and front to back, and yes his latest thing is once he gets rolled over he's starting to scoot. Yep that's right Scoot. Blahhhhhh. He pulls his little knees up and then pulls with this arms. Boooo he's getting so big and learning to many things to fast (he does not get that from me)
This is him Scooting, I wish i was more tecnologically sound and could do a little movie of him.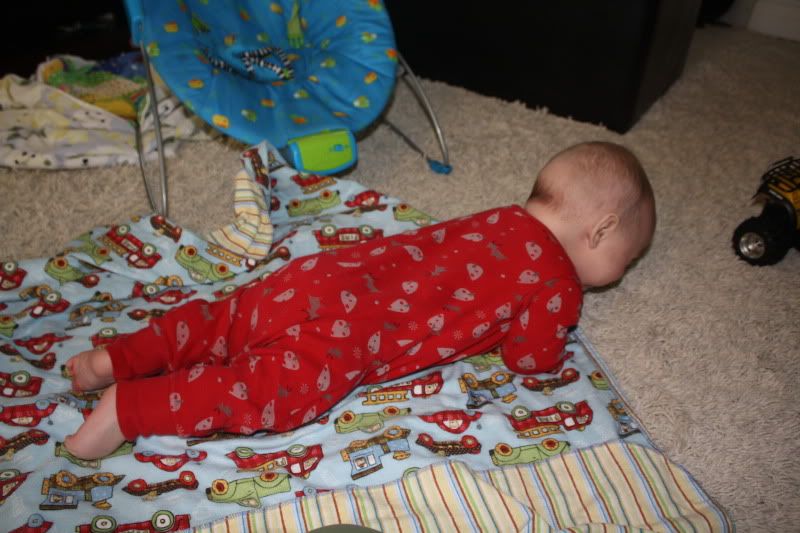 .