Oh i love this time of year. I keep hearing other's putting up there tree, but this year i really wanted to get some new decorations. Last year and the year before we've had glass ornaments, which with Blaze they just don't do well. So this year i really wanted Plastic ones that he could handle without us having to pull out the vacuum each time. So we were going to wait till after this weekend up in Lloyd for the tree to come up but i could not wait. So i got into lethbridge today and got the decorations.
I've also been wanting a new tree since ours is as old as our marriage is. Not that is bad but it's a little charlie brown tree. But alas I've decided to wait till after Christmas when they are practically giving them away. But Me and the little boy's ventured into town and when decoration hunting. We decided to do the classic candy cane with a bit of green for our tree.
So here it is. It's a fun one with Lot's of jingles on it. Charlie brown or not we love it!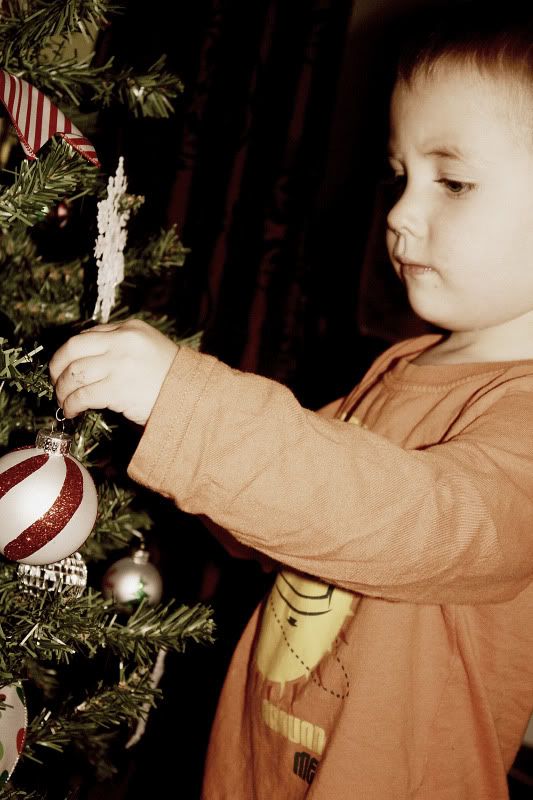 The most important part of decorating the tree. Setting up the nativity under it
And a quick little "I spy" a new tooth. he's so cute