Ever have those Sunday's that you wake up, Nobody's slept good, The nursery one, has snot from one end of him to the other, The pre nursery one is hacking away at his own cough, The older two are fighting before they even step foot out of there own room's, and the husband and you look at each other and at the same time pull the covers back over your head and say we are not even going to try today. That's what happened today at our house. It does not happen very often that we won't at least give it a try but neither of us had the energy to take two fighting kid's to church while the other one stays at home with two miserable kid's, Our forces weaken when split. So today was our Sunday sabbatical.
The day was spent in our pajama's, Playing games together, Napping, watching Snow white (for the kid's first time) and Lady and the tramp (also a first timer).
So I thought i would update the heck out of the blog. Mostly with pictures.
Yesterday was a busy day. We got up and sanded the table, We were hoping to get it done, which we would have except, well i guess you'll hear about that later.
So at 10:00 we got heading to Cardston for the Remington Easter egg hunt. We dropped off Foxx at G'ma and G'pa Hough's to be babysat while we were at the hunt. So we met Blazers' Friend Kade there (they were the ones who told us about it). and then we Told Millers about it so Brody had a Friend there to search with.
Blazer and Kade went first, then Paris, then the big kid's. They had a super time for sure and got Lot's of chocolate egg's.
Getting there game faces on for the hunt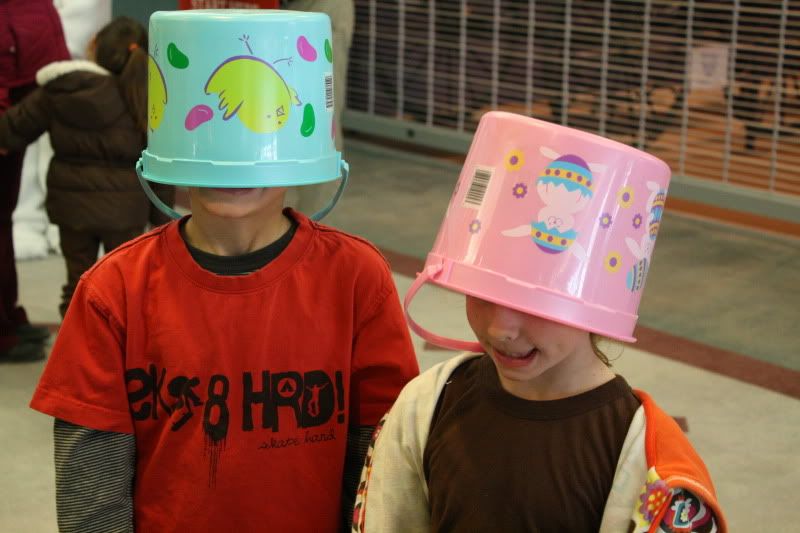 Brody and his friend Jase
Paris' Eggs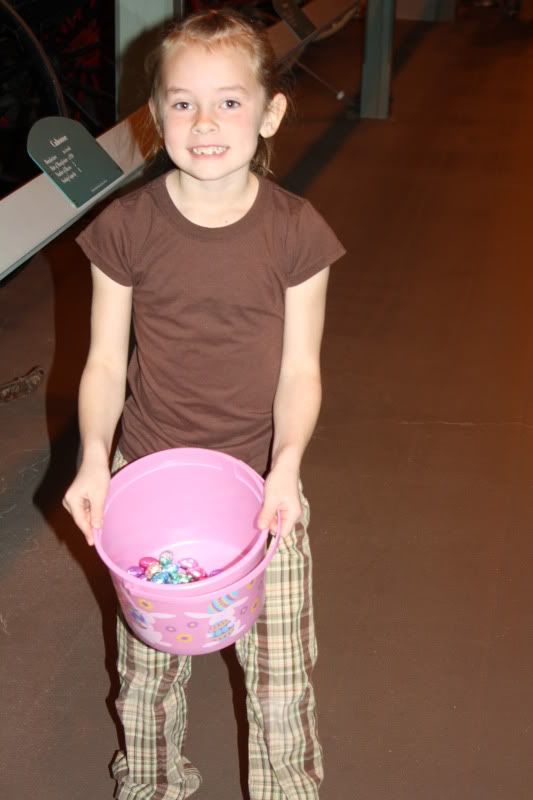 Kade Enjoying his chocolate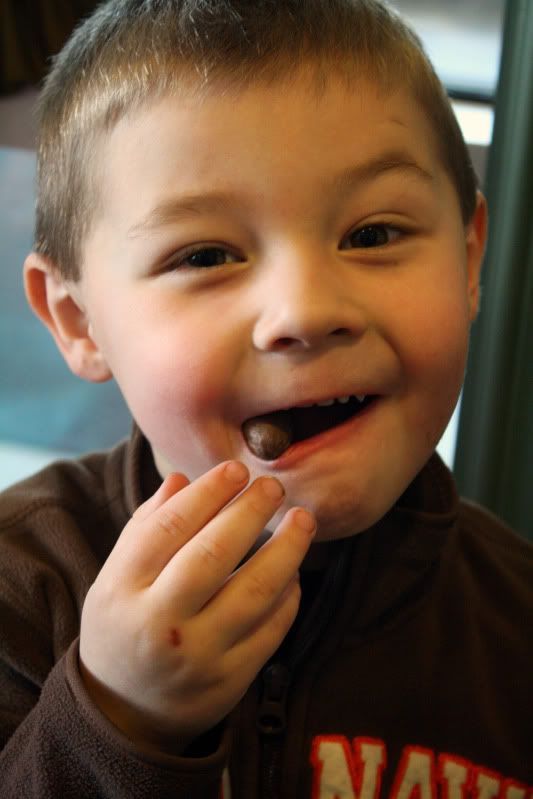 and the baby's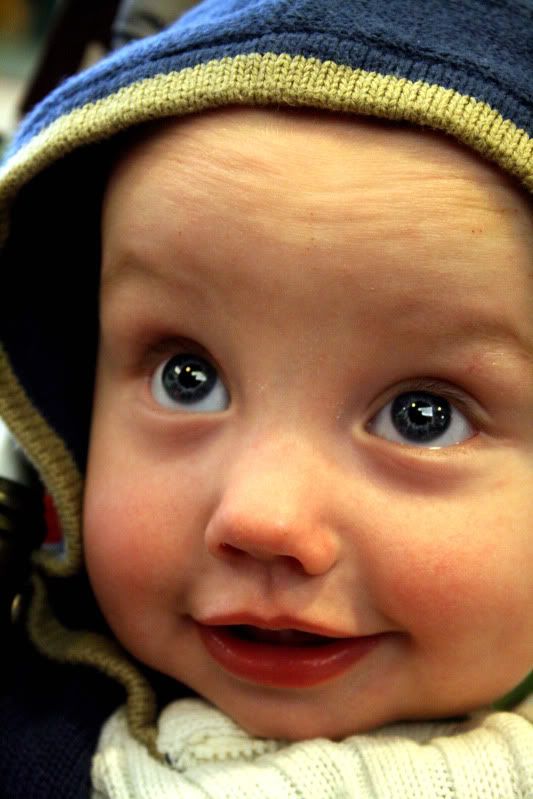 And then This super funny picture of Brad checking out Kade's teeth (it look's like he's screaming but really he's not at all but I thought it was super funny)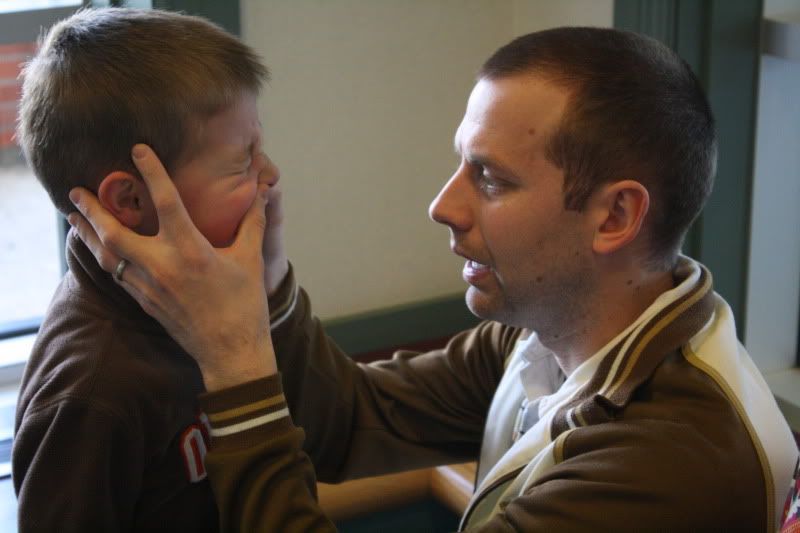 See he really was calm
So after the Egg hunt we headed up to Grandma and Grandpa's for a tea party. The kid's loved it.
Then over to Marvelle and Cliff's to see Maggie (foxx's Brother who's actually a sister I think but through adoption because there is definitely no family resemblance). The kid's Love Maggie i think as much as foxx, Blaze got so excited visiting maggie that he bacame a dog and out of no were jumps up on Marvelles lap and starts panting and licking like a dog.
Then home we Went to finish the table which we finished with a black stain the took 3 coat's and it looked awesome, I was yelling at Brad to come it so i could get to my meeting at 5:00 so he did a quick cleanup and came in and I headed off to my meeting which ended with phone call at 5:15 with a super mad sounding Brad saying...............Kade I'm done with him. So I headed home really fast cause i know what that means, Blazer had taken it upon himself to give the table a final coat of lacquer and it was not a "Wolsey Job" It was horrible and bumpy and so know we have the task of sanding it down once again and doing at least the last coat again.
So that's what led up to our Sunday sabbatical. We ( and i think i speak for the whole crew) are ready to face the world again after being shut in for an entire 24 hours.