So it's done. Well almost. The Benches need one more coat of stain/varnish and then it's totally done but it's usable and we love it! The Kid's fit 3 across with
Lot's
of elbow room and we have quit dragging chairs in and out.
Yippee
.
So if you missed the first post on the table we got the plan's from
http://knockoffwood.blogspot.com/
We also made the farmhouse Bed for Blazer and our next plan's (after the deck) is the headboard for our bed or the kid's
picnic
table!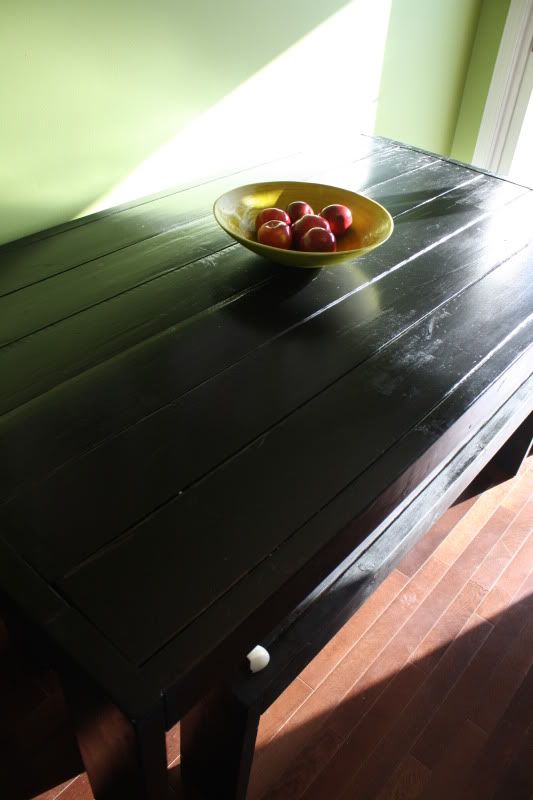 Love it! Love the Her Blog!
Maybe next time i can make it with out Brad taking it apart to save off 1/8th of a inch!