Well I'm all sugared out and i think the kid's are as well! We had a super Easter and are glad most of the sugar is gone so tomorrow hopefully the kids will be able to keep there feet on the floor rather then bouncing off the wall's.
This is our Easter
Blaze woke up first and found his easter egg trail outside his door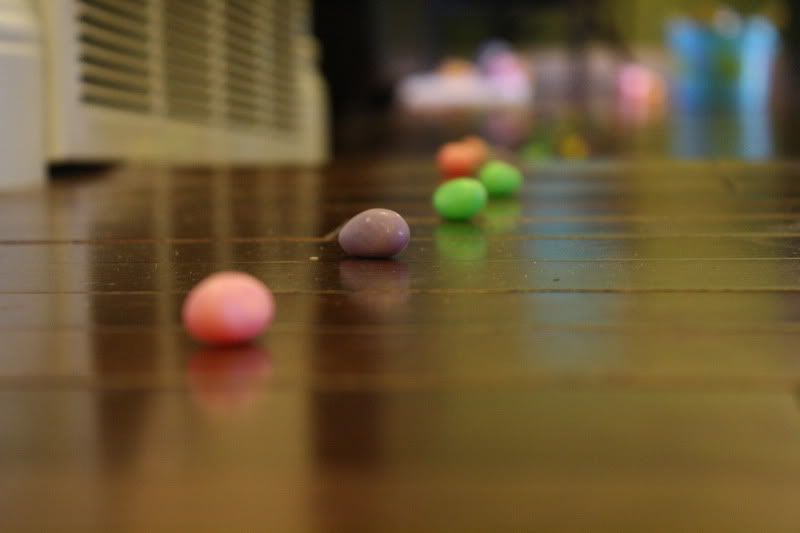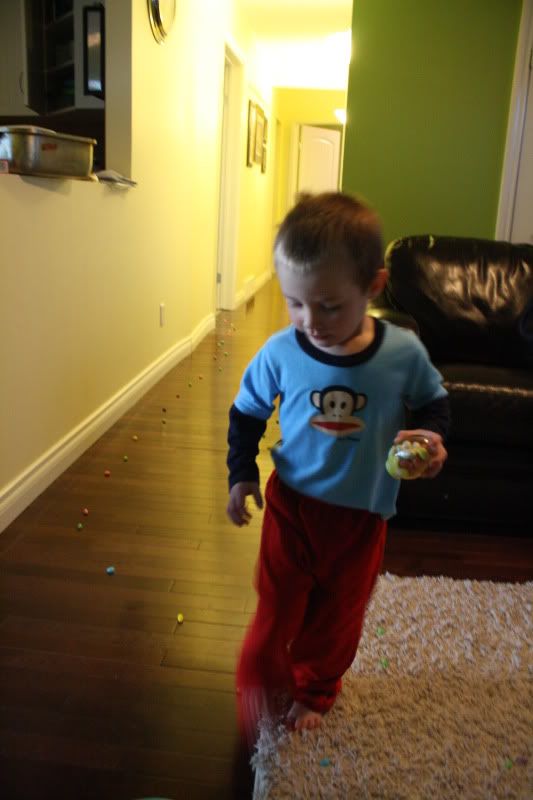 Then Paris Woke up and found her trail.
Brody found his but over and Grandma and Grandpa's house (he had a sleepover)
But he was pretty excited to call and let us know what the easter bunny brought even though he told me the day before that it was not real. He think's he has it all figured out since he caught the tooth fairy.
Then the kid's got dressed and i made them sit for 2 min for a easter picture.............
Then we went to Mom and Dad for easter dinner and forgot the camera
Then we went and had a easter egg hunt with Kade and his cousin's across the street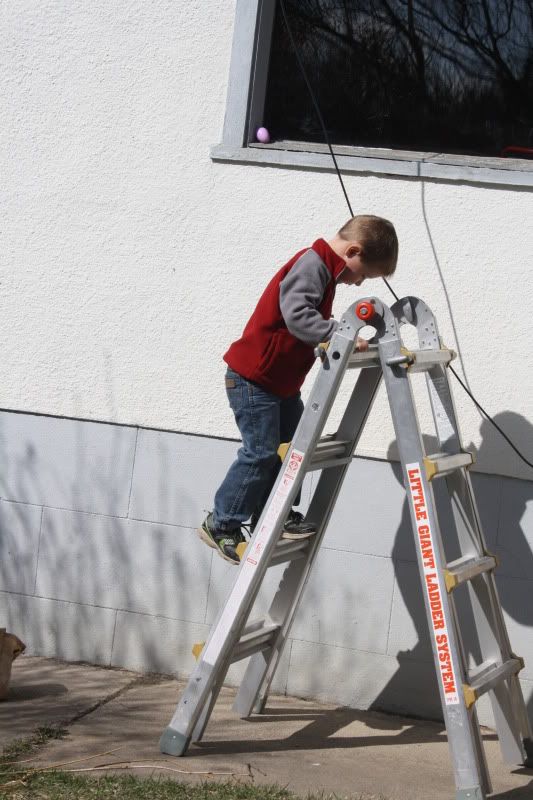 And after Mom and Dad and Grandma and Grandpa popped by and played a few rounds of cards.
On there way out Dad decided he was not done sleeping on the couch I guess, cause he flew backwards onto the couch.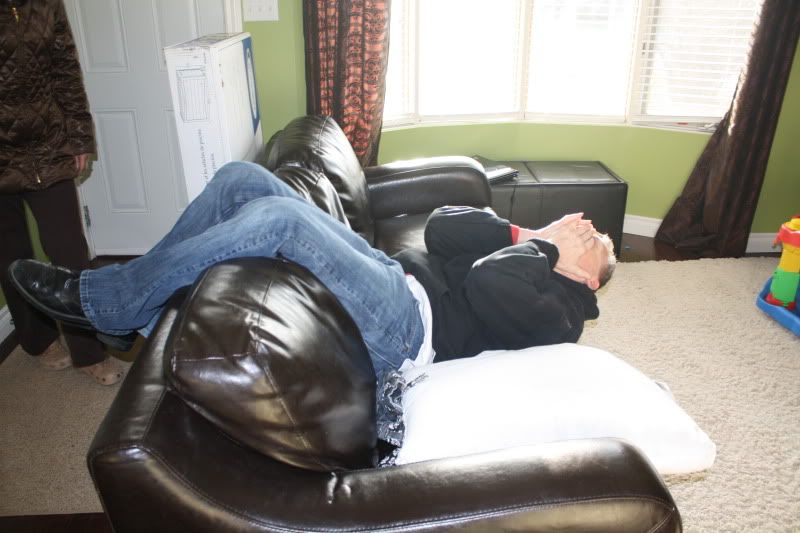 Mom tryed to pull him up...................
NO GO, so she pushed him off but he did not fall as gracefuly as we had hoped and bopped his head but was still giggling of course.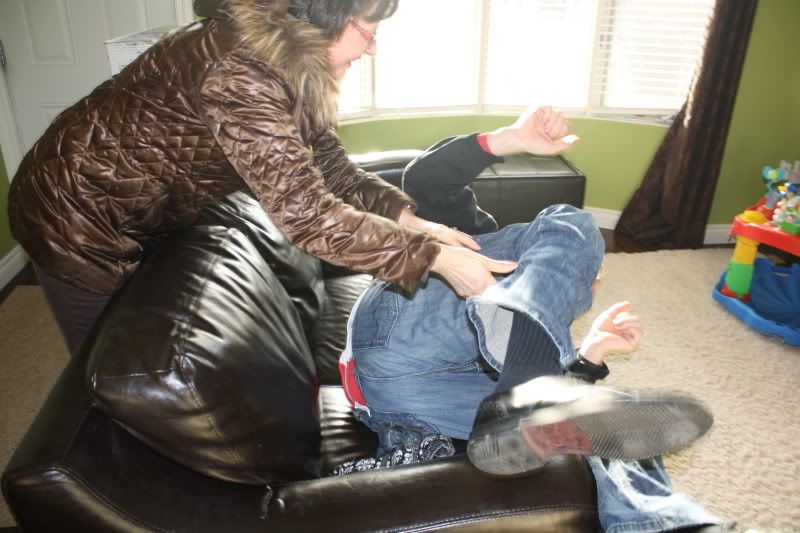 All in all a super Easter!