So Tatum and Keegan are staying with us till Friday or Saturday. Our house is tiny and i have been a bit worried as to how things would go. But knowing Mom has two spare room's down stairs helped ease my worries.
Well I've got to say i had nothing to worry about (so far) everyone is getting along fabulously (knock on wood) and really having 6 kid's is not bad (well it helped that i did not have to give birth to two of them). The Kid's are having a great time. They came yesterday afternoon and there first order of business was to walk up town to rent a movie for the night. Well they got up there and called (I send my cell phone with them when they are walking up town) They could not agree on one movie so would it be OK if they got 2. Problem solved, Crisis averted. 20min later when they were done picking a movie and had moved onto the grocery store to by the $.87 Sale Pop, I got another call,`¸we can`t decide on a pop can we get two. Ummm no, if you can`t agree don't buy one. Oh we`ll figure it out.
So they successfully watched there movie and off to bed. The boy`s had a bit harder of a time getting to sleep but they did it.
Everyone woke up this morning earlier then necessary but not out of the question. Everyone was in a hurry to clean up rooms and do there chore so they could get out and play. And play they did.
The boys were so excited they forgot to eat breakfast (that's unheard of for B)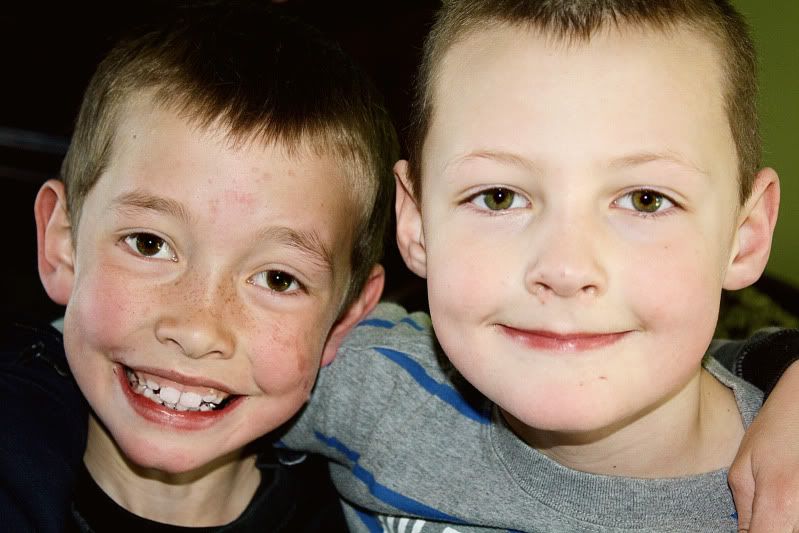 So the girls decided it would be a good idea to sew some headbands. Ive got to say they were easy and perfect for the girls to sew all by themselves! And best of all they loved them!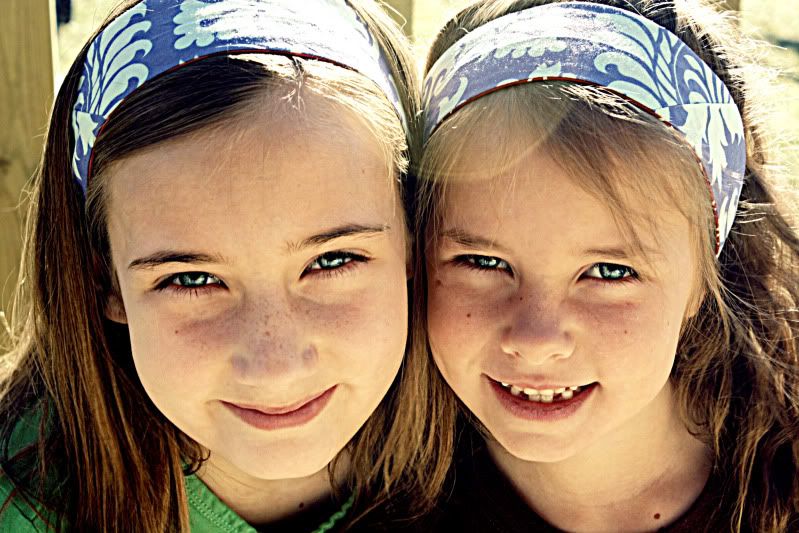 They each sewed one and had so much fun they wanted to sew another.