Yippee!
OK it's still not totally done, I want to paint the picture frames a light color and do a new duvet cover in yellow or green but other then that my room is finished!
So here is the before
OK this use to be Brody's room, but we switched him so Him and Blaze could start sharing a room.
So here is the after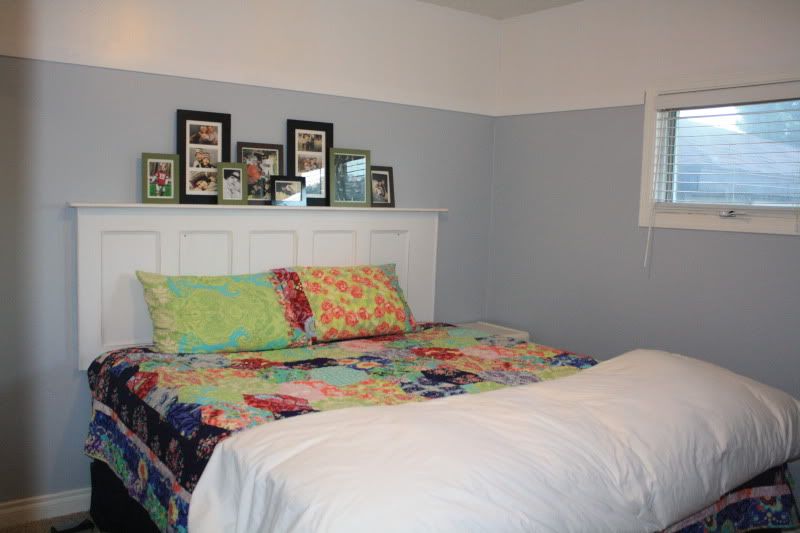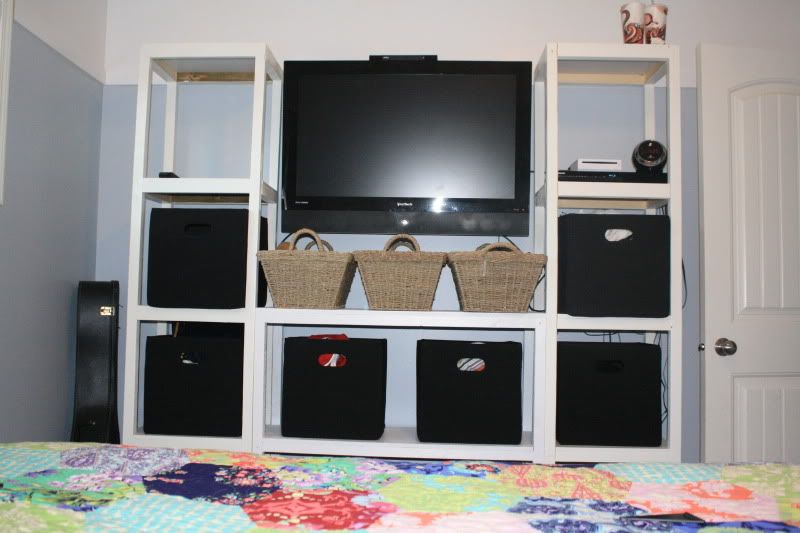 So with my very own two hand's i built the headboard, I used a old door that Mom so nicely scavenged for me, Really she was just brave enough to ask the people who were taking it to the dump, if we could have it.
So the door, I got it sanded down, Added the trim with the nail gun and a one by four on the top. I Painted it then sanded it and roughed it up a bit more and that's how it turned out. Ended up being a 2 hour project, and cost about $30 for the paint and wood.
The quilt Is so exciting for me. I made it. I got this Amy Butler "love" fabric like a year ago and I had to have the exact perfect project for it. I hate to cut fabric! I love just laying it out and looking at it, But finally i found the right project for it. This hexagon quilt, and i had enough
to
make it to fit our king bed. So it took me a while to cut out then lay out then sew together. After that was done i sent it off to be quilted. It was 2 months of agony before i got it back!!! And about two minutes to get it on my bed, Only to have it removed cause the binding was not done and Grandma Hough just would not have that (little did she know that Paris has been done for over a year and it still not bound) Anyway so grandma took it upon herself to sew the binding on then Mom finished the job by doing the hand stitching, Till her hands hurt, Might I add. So it was a combined labour of love but I adore it! Thanks to Grandma and Mom!
I made the pillow cases which i will be making more of but i ran out of fabric so I've got to order more. It was the easiest Way to make Pillow cases. Mom showed me how to do it in about 10 min!! No kidding!
The shelving was made by my "love" Slave. He did such a great job of these! I love them. They fit the baskets perfect. We moved the TV from the living room into the bedroom.
We painted the room not once but twice. I started out with a yellow. Yikes it was the crappiest paint ever. Brad was on his 4th coat when we finally tossed in the towel. It was not covering at all. Plus Brad Hated it!! and when i say hated it, I can't explain how much he really did not like it. So i choose this great Grey color that ended up a little blue but so cute. We went 3/4 the way up the wall and finished it with white and put a chair rail between. I love it! I did not just want one color in the whole room so i thought that was a good way to break up the room.
Anyway that was a super long story for a little room but I love it!! This room makes me smile every time i walk in! I love love love it!