Saturday was extra special day!!! Ok really i just got so excited, Mom and I went garage sale ing. I use to be so embarrassed to go garage sal-ing when i was younger! Buying peoples old used stuff... Blahhh! But then i turned less snotty and now i love it! You can find the best treasures to redo and re purpose! For example these gem's!! I can't wait till tomorrow when i can start sanding and painting!. The old wash basin is going to be turned into a planter to sit between those out door chairs which I'm going to recover!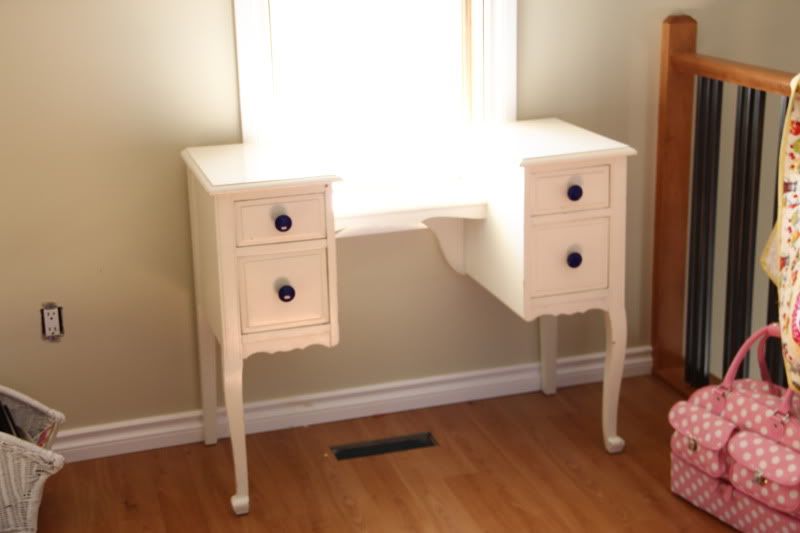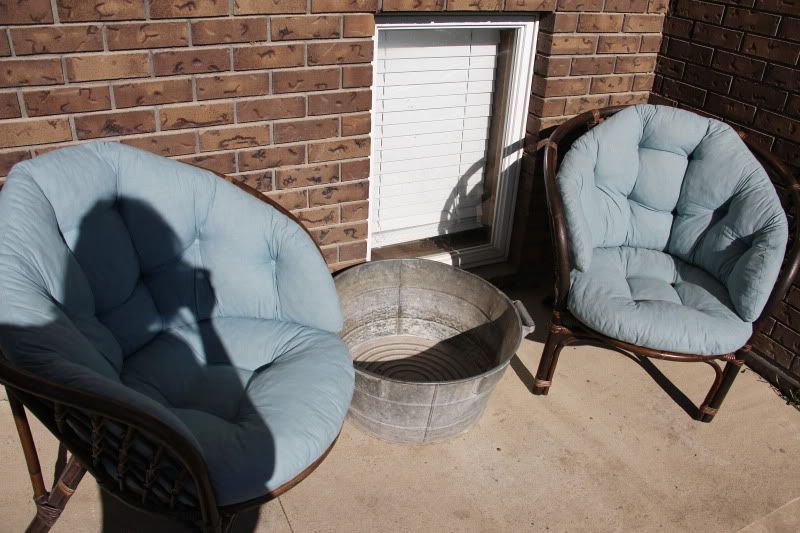 On to the next special Saturday thing. We had our first Weinny roast last night with the Wolsey's. It was actually Angie and Nate's idea. But it was a excellent one. So we invited the Grandma and Grandpa Wolsey over and Jeff and Todd. And had a great time. It was so nice to outside without snow!! It was a bit windy but we live in Southern Alberta, Could we expect any less. Anyway, we try ed out the new HUGE Mallow's from walmart! Bahhaah that was just plain funny. they are huge but Blazer was insisting on powering though his.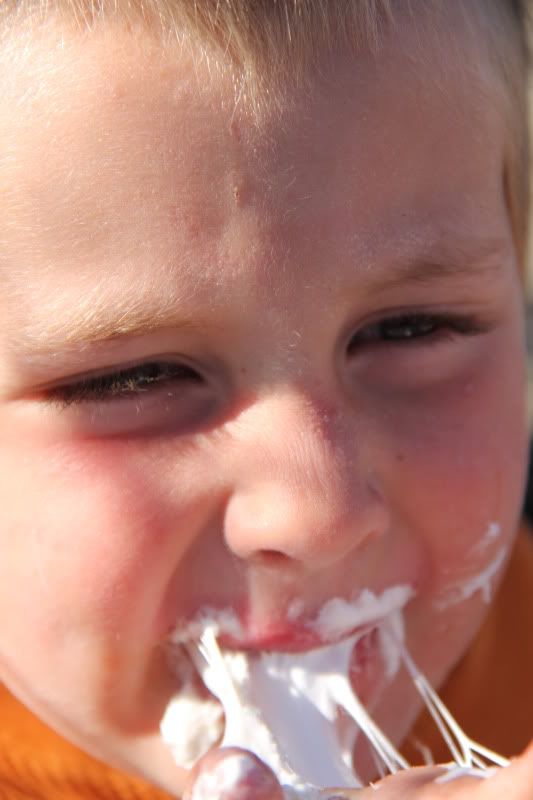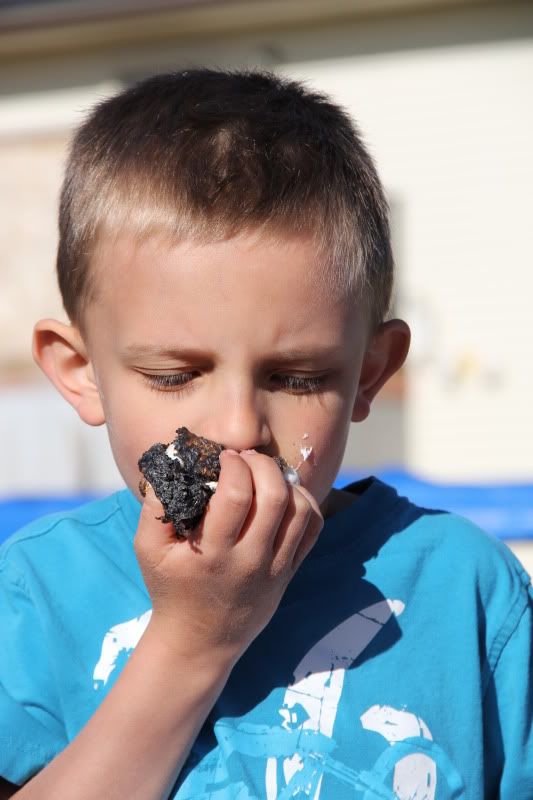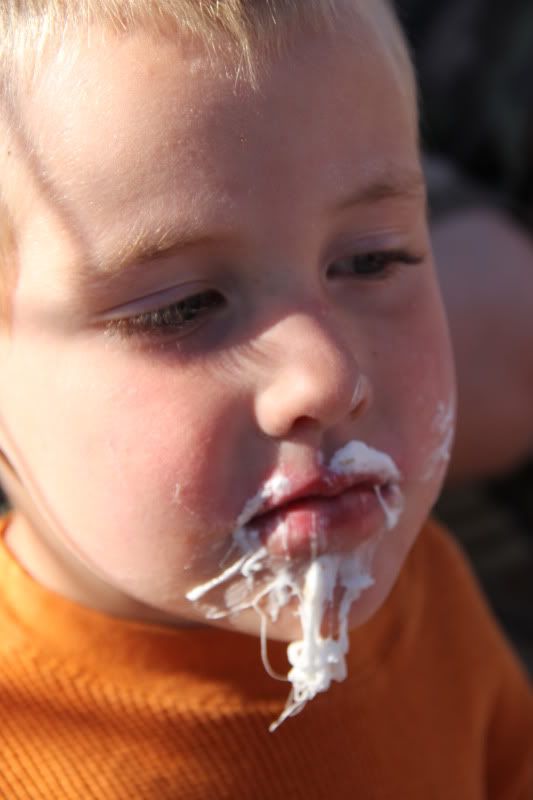 This last one is my favorite! 3 Wolsey Men Concertrating so hard on getting the perfect Mallow! hehe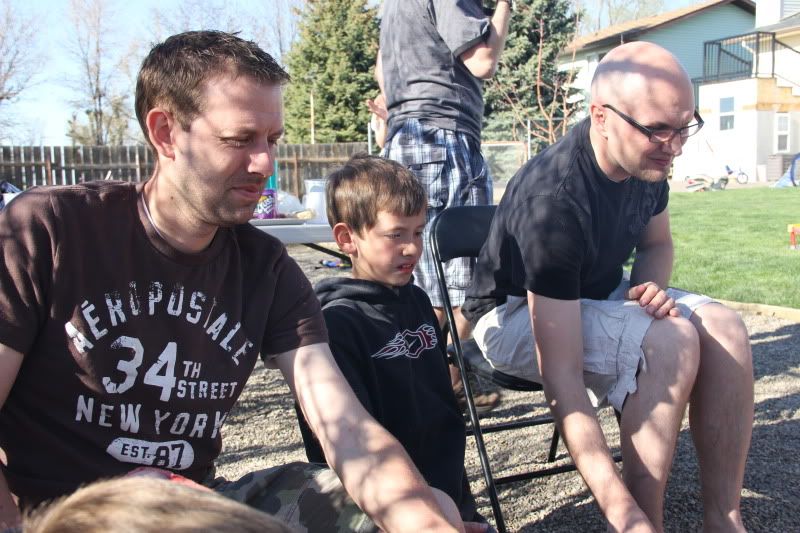 And this next stuff has nothing to do with Saturday except that it got finished on Saturday. I love quilting and i have made Lot's of quilt tops, but that's were it stops, They get folded up and put away. So a couple months ago i just decided to bite the bullet and get them done. So i sent them all to Grandma's who sends them out to Merna Laycock. Well i sent out 5 to be done. With strict instructions to not do them to fast. Well they got done pretty fast but i am excited. So they come home and need to be bound, Which again I'm not a finisher which drives Grandma and Mom crazy so Grandma made the binding and sews it on and then Mom Hand stitches it. I know I'm such a baby. Anyway these are the finished Products!!!!