OK so i wanted to make Cracker jack's ever since Missy and i were talking about it last week. So I got the few things together we need and then asked Mom to borrow here Popcorn popper, Hmmmmm mom did not have one so we asked Wolsey's Hmmmmmm They did not have one, Well thank heavens for Grandma Carol! She had one along with popcorn seed's. I never realize how hard it was to come by a regular (old school) popcorn popper. I also never realized how thrilling it was for the kid's to watch the popcorn being popped oh the little things in life.
So long story short we got our popcorn popped and the Cracker jack cooked and mixed and baked, And by George they turned out just great. So i guess i got a little cocky and thought i could whip up come of Missy's super Stellar Carmel corn Hmmmmmmmmmm, I was wrong it sucked and Missy is still the queen!! I bow down to you Miss.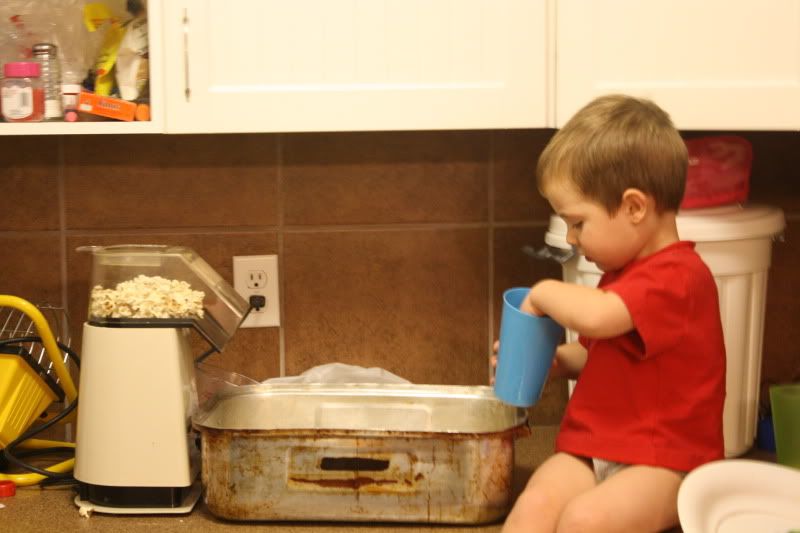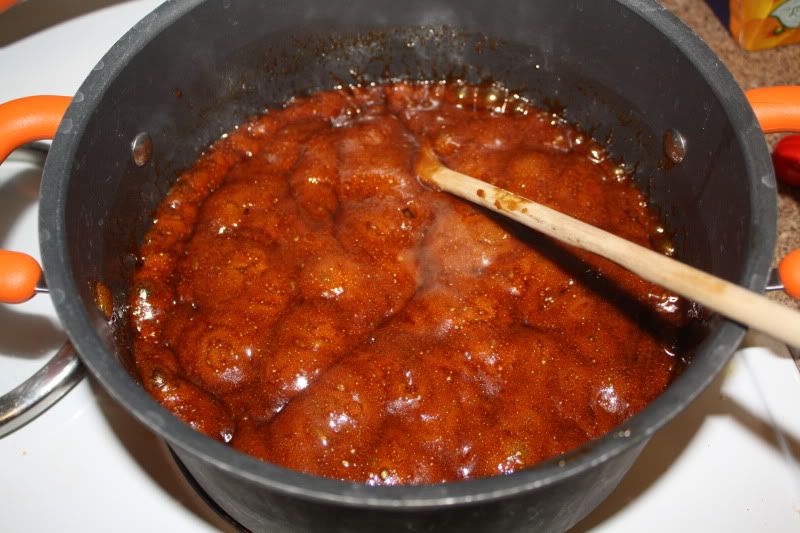 And this is why i dont Bake usually, Brad was sick so the kid's had a free for all and this is how the Living room turned out......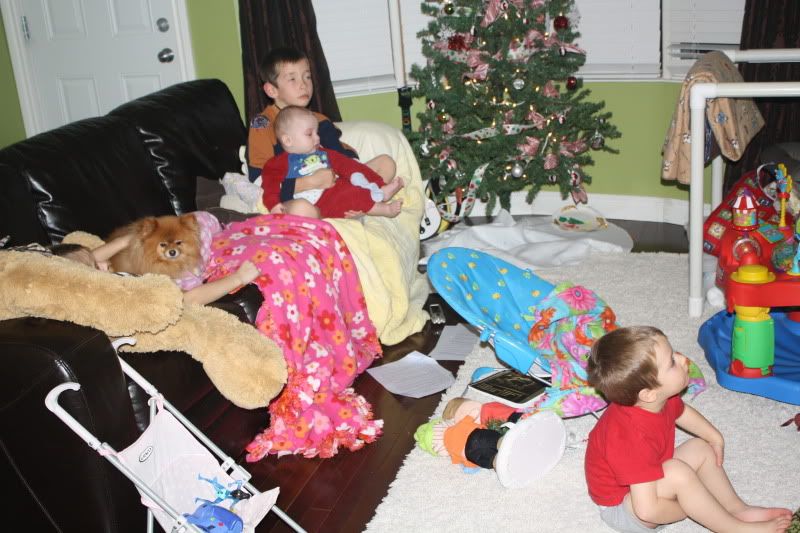 And again this is why i dont bake alot, Like Brad say's when i cook or bake it look's like a hurricane hit. I just can't cook neatly.