B's been asking us, Since the weather has be above 0 for 2 day's in a row, if we could have a bonfire. So i decided that tonight for FHE we would. So we pulled out all the stops and did a barbecue as well. Mom and Dad came over, (Brad also tryed to call Wolsey's but could not get a hold of them) so it was just us but it was so good. We actually Barbecue all year long but there is something about your first Barbecue burger with potato salad of the season.
So after dinner we (Brad) built a fire and we toasted us some mallow's and B went to bed happy! So did the rest of the kids but B was finally satisfied because we had Finally (his words) done a bonfire. It only took us till the middle of March blahh.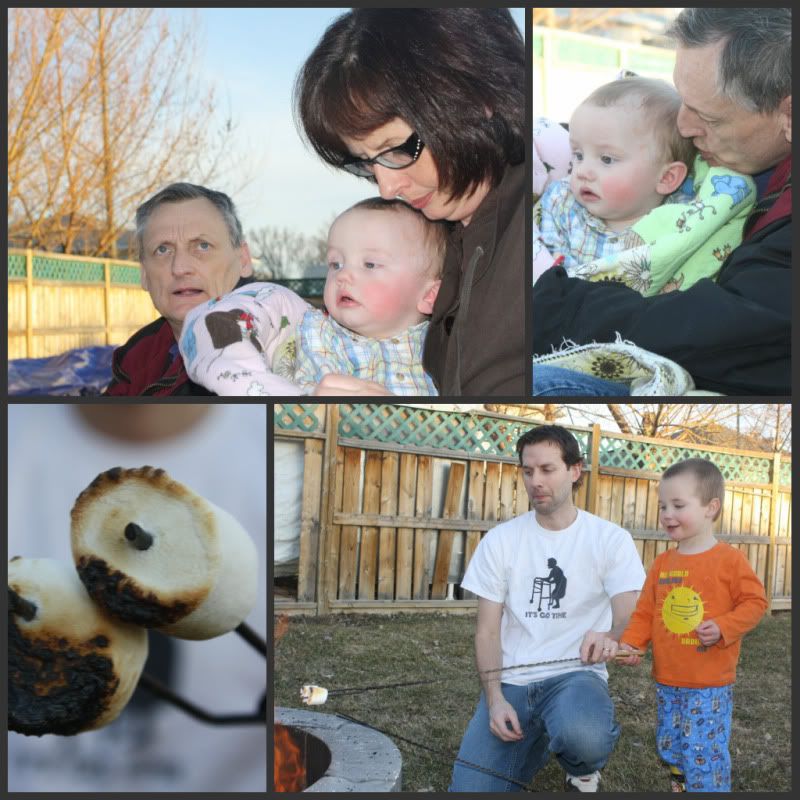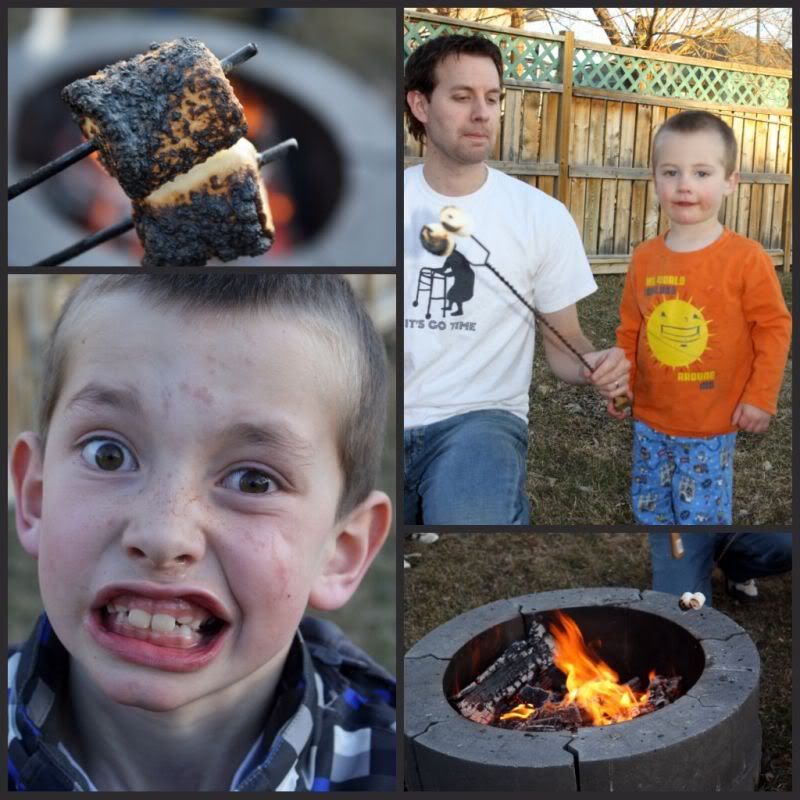 Blaze was stuck up in a tree today. He was mad. I told him he had to smile at me before i would help him down. It took a good 2 min with alot of grumpy faces but finally a smile did appear.